2012 was a fantastic year. I can't believe it's almost over! I wanted to take an opportunity to thank you all again for visiting our blog – whether it was for the first time or your tenth time.
Today, I wanted to recap our top 12 recipes for 2012. I always find it fascinating to see which recipes resonate the most with our readers. In our 3 years of blogging, our most popular recipes always tend to be the Ukrainian dishes. Our all-time most popular recipe is Cabbage Rolls, which was one of my very first posts on the blog. Without further adieu – here is your top 12 of 2012!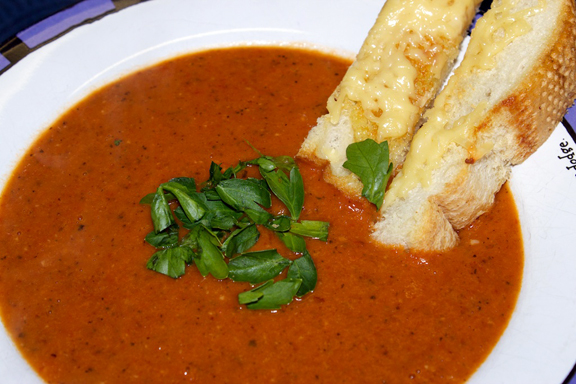 #12 – Fiery Roasted Tomato and Garlic Soup – Without a doubt, this is my favourite soup of all-time. It's creamy, rich and packed with a lot of delicious flavour.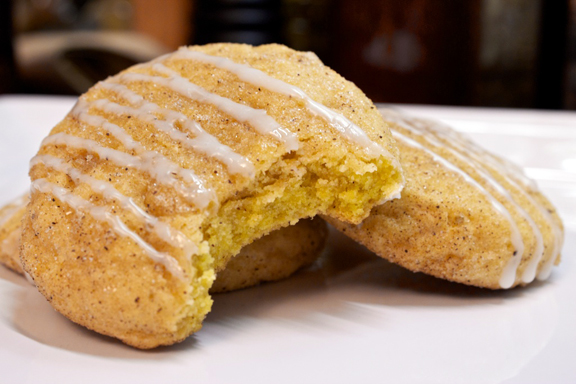 #11 – Pumpkin Snickerdoodles with Vanilla Icing – These were a pretty big hit with my friends. These cookies are soft, warm and sweet. Besides, who doesn't like hints of cinnamon, ginger and pumpkin…especially in the autumn season.
#10 – Salted Caramel Chocolates – This creation was the end result of me getting really into using chocolate molds. Not to mention, I love salted caramel. These treats are really easy to make and super delicious. There is nothing better than homemade chocolates in my humble opinion.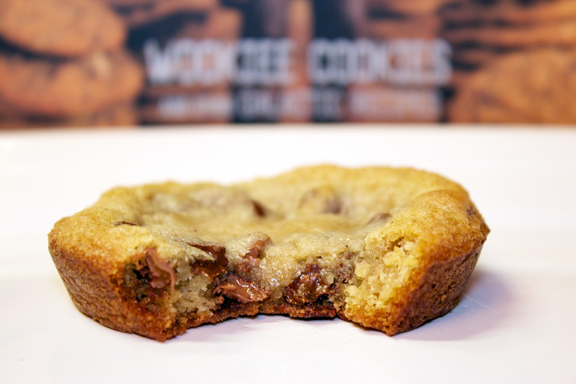 #9 – Wookiee Cookies – My love of Star Wars resulted in my love for these cookies. The recipe is from the Star Wars cookbook that I received for a birthday present. These cookies start out as your basic chocolate chip cookies until you add cinnamon to them. They are delicious, and my fiancé's favourite cookies!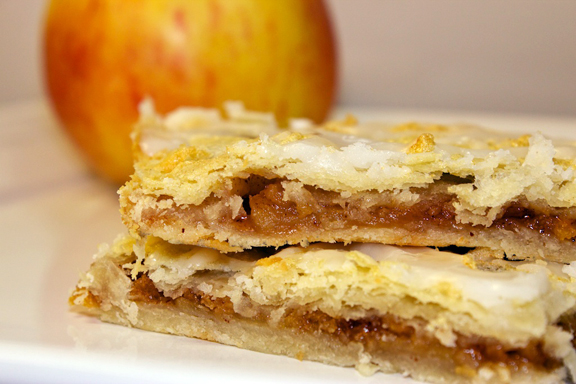 #8 – Danish Apple Bake – This apple dish is buttery, flaky and full of flavour. I still love my former coworker for this recipe!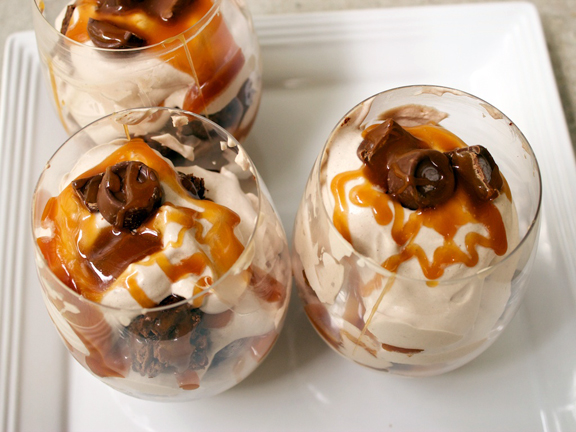 #7 – Rolo Brownie Trifles – This individual trifle recipe is decadent and rich – a perfect guilty pleasure treat. You simply can't go wrong with Rolo candies, brownie, gooey salted caramel, and chocolate whipped cream!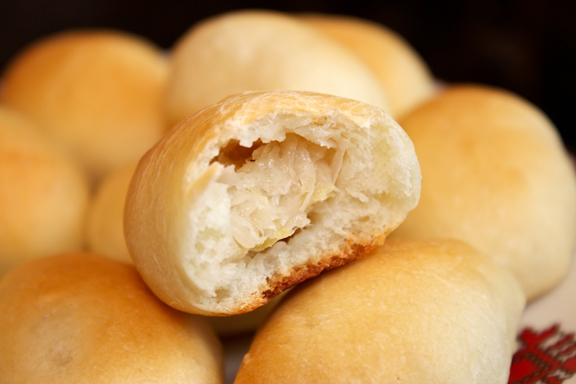 #6 – Pyrizkhy (Ukrainian Cabbage Buns) – As I mentioned earlier, Ukrainian recipes tend to be the most popular on my site. I posted this recipe a week ago and it made the Top 12 of 2012! These turned out to be a big hit for our Ukrainian Christmas Eve dinner this year.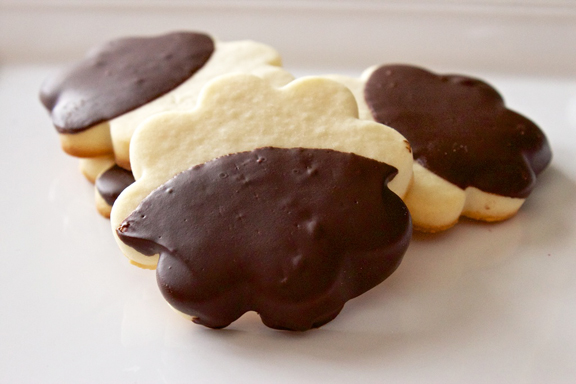 #5 – Chocolate Dipped Cream Cheese Butter Cookies – These cookies are a nice twist on the traditional holiday butter/sugar cookie. The cream cheese makes the cookie a little denser and the chocolate adds a nice sweetness. These were another big hit this year at Christmas time.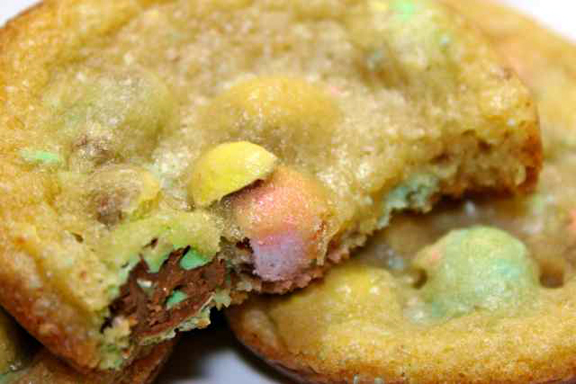 #4 – Cadbury Mini Egg Cookies – These cookies are an all-time favourite amongst my friends. Since you can now purchase Mini Eggs year round, I try to only make these beauties around Easter, to not overdo it of course. I often get requests from my friends to make them during the non-Easter season and I cannot help but oblige. These are truly delicious!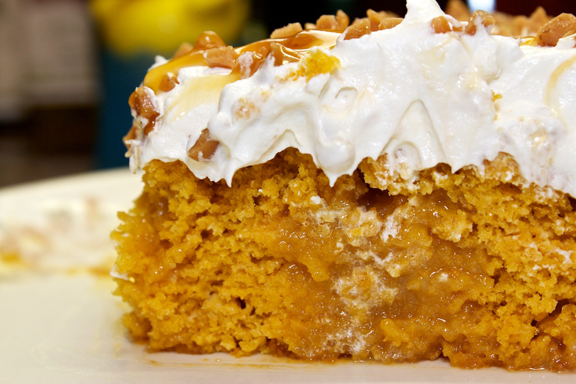 #3 – Pumpkin Caramel Dream Cake – An adaption to our very popular Skor Cake, this Pumpkin Caramel Dream Cake is rich and full of caramel and pumpkin flavor. Perfect for the autumn season…or any season!
#2 – Egg Nog Cupcakes – Perfect for the holiday season, these cupcakes are sweet, dense and moist. I am not a huge egg nog fan, but these cupcakes have the perfect amount of egg nog flavour.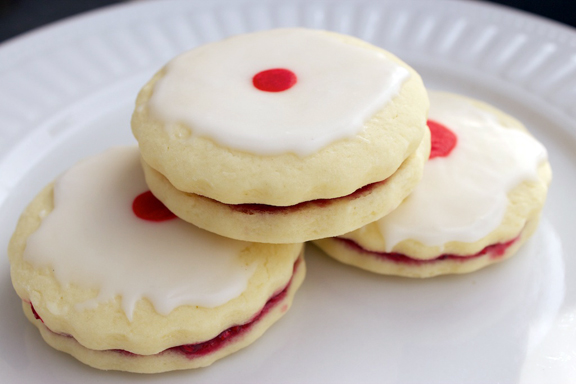 #1 – Imperial (or Empire) Cookies – I was so happy to see that this recipe was #1 in 2012. I love these cookies. They remind me of my days as a Starbucks Barista. They are soft, delicate and delicious. I choose to make them with Claudia's Raspberry Jam recipe, but you can always use your own favourite.
So there you have it – our 12 most popular recipes of 2012! What were your favourite recipes in 2012 – from either our blog or another? Please comment and let me know!