Two weeks ago I ventured to New York City with my best friend Denise for a quick 4-day vacation. NYC is by far my favourite city in the entire world. The hustle and bustle, lights, and delicious restaurants and bakeries on every corner is what I love most about the city. But after this latest trip, I have a whole new reason. On my last night in NYC, Denise and I ventured to Rockefeller Centre to see the infamous Christmas tree all lit up. Well, to make a long story short, it wasn't lit up (apparently they turn it off at 10:30pm to conserve energy). I'm not going to lie – I was very disappointed. Mainly because I had been there for 3 nights already and this was my last opportunity to see the tree lit up before we departed the next day. While I was pouting and feeling sorry for myself, I decided to make the most of the evening and take some photos of my surroundings.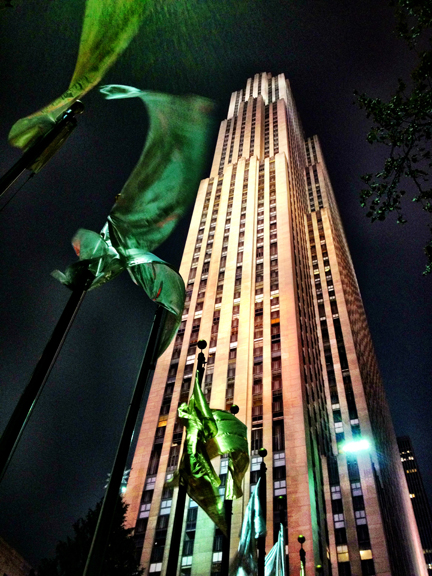 As I was taking the photo above of 30 Rock, I heard a very familiar (and male) voice. I turn around to see my boyfriend, whom I thought was back at home in Winnipeg, standing there in the middle of Rockefeller Centre with a bakery box in hand. After the initial shock of seeing him wore off, he tells me to open the box.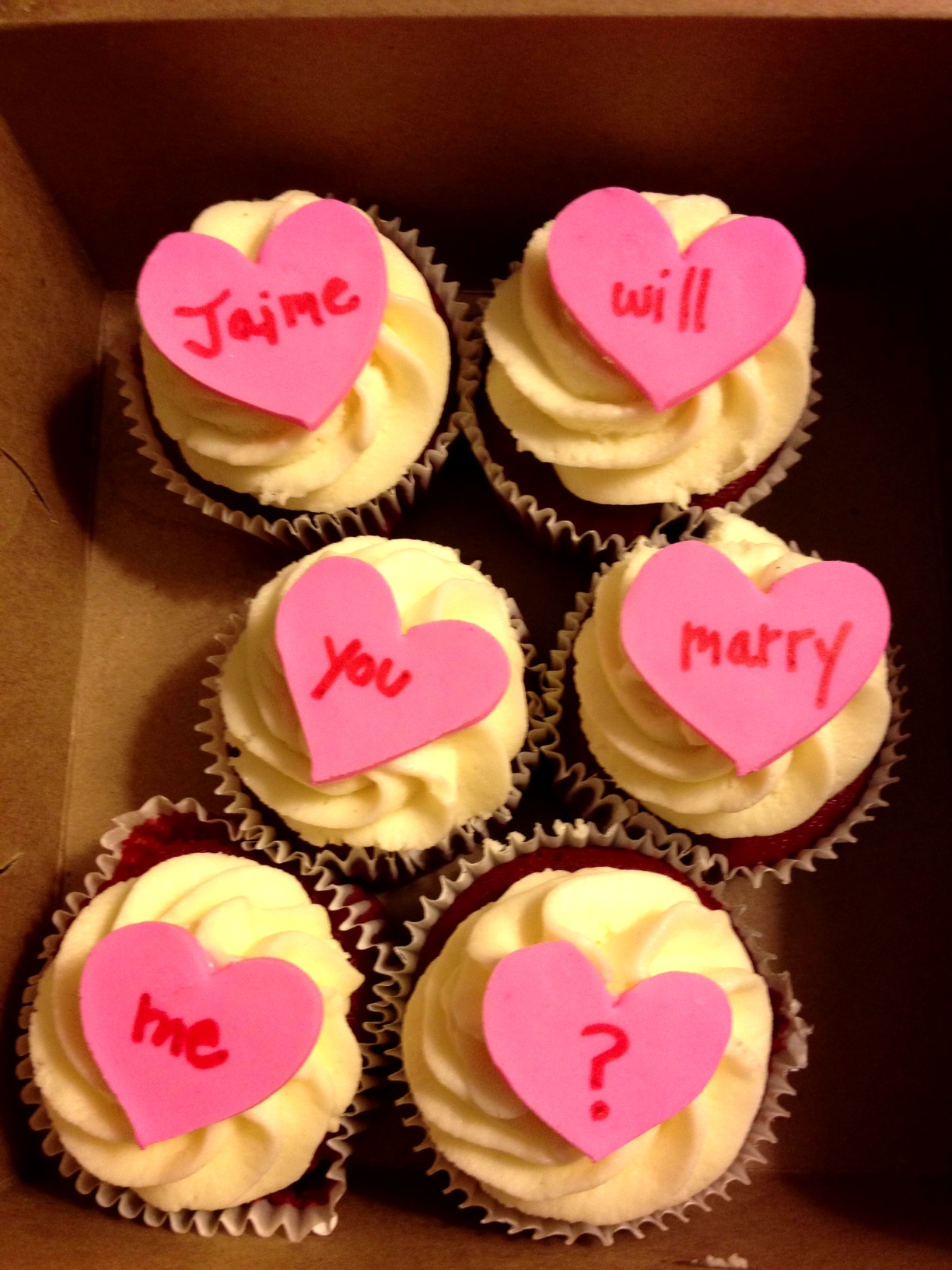 A proposal to rival all proposals. I was speechless but had enough strength to say "Yes". And how could I not – besides it being the most amazing proposal ever, those red velvet cupcakes were the most delicious I have ever tasted – thanks to Tribeca Treats!
In honour of the holiday season, and the most important day of my life thus far, I wanted to bake and share a recipe that I love this time of year. These Egg Nog Cupcakes are dense, moist and sweet. Also, how can you possibly say no to egg nog buttercream icing?! Even if you aren't a true egg nog fan, you will enjoy these.
You will need: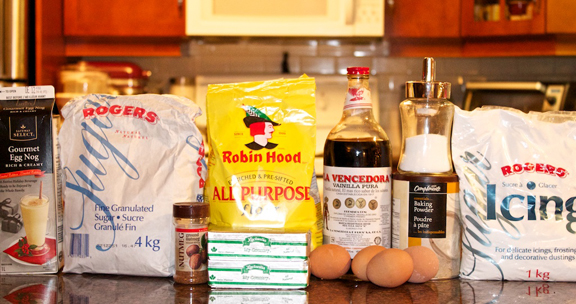 For the cupcakes:
1-3/4 cups cake flour, not self-rising
1-1/4 cups unbleached all-purpose flour
2 cups sugar
1 tbsp baking powder
1 tsp ground nutmeg
3/4 tsp salt
1 cup unsalted butter, cut into 1-inch cubes
4 eggs
1 cup egg nog (I used full fat, but you can use fat free or soy nog)
1 tsp vanilla
For the Egg Nog buttercream icing:
1 cup unsalted butter, room temperature
4-6 cups icing sugar
1/4 cup – 1/2 cup egg nog
1/4 tsp ground nutmeg
pinch salt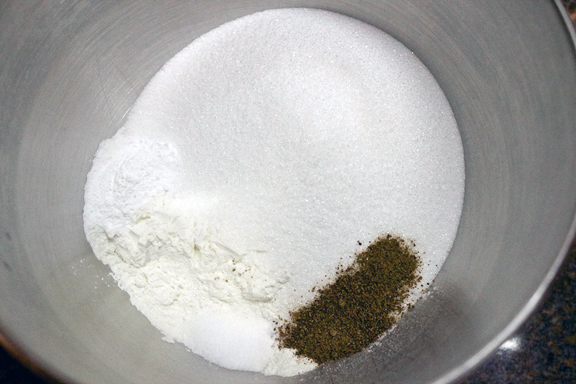 In a stand mixer with the paddle attachment, mix all the dry ingredients (both flours, sugar, baking powder, nutmeg, and salt) together.
Here is quick tip about cake flour – if you're like me, you don't want to buy another bag of flour that you barely use, only to store in your pantry and take up space. So, I made my own by combining my all-purpose flour and cornstarch! Click here to learn how to make it, courtesy of Joy the Baker!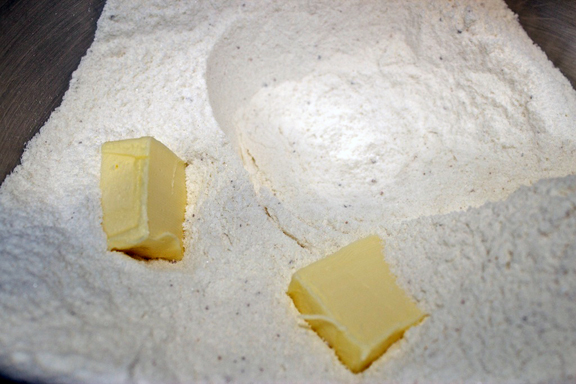 Next, mix butter pieces in until they're coated with the flour mixture.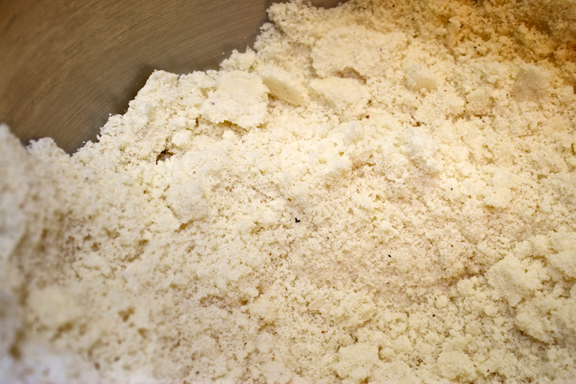 Should look slightly crumbly but well-mixed.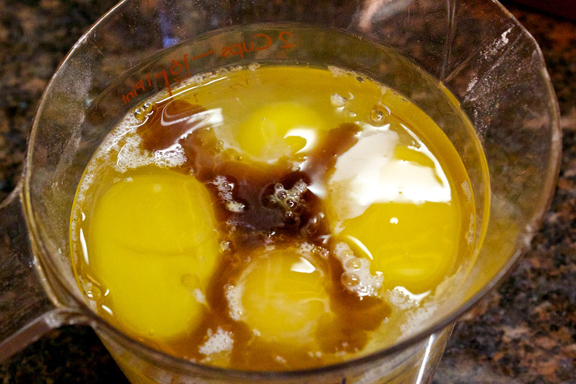 Mix eggs, egg nog and vanilla together in a large measuring cup.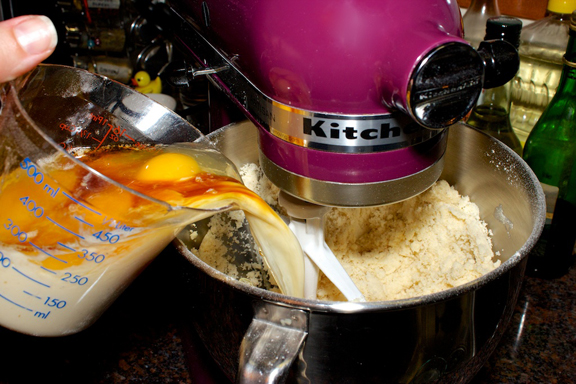 Add to dry ingredients gradually until just mixed.
DO NOT – I repeat – DO NOT over mix or else your cupcakes won't rise properly.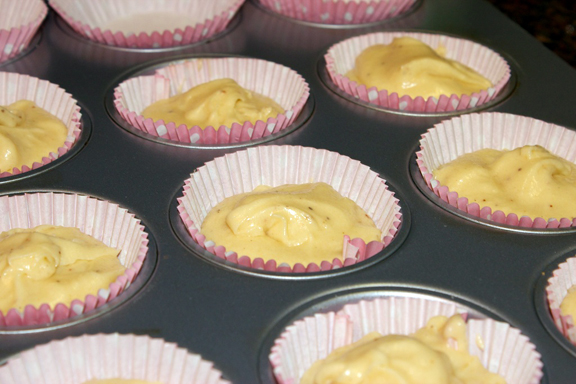 Line pan with cupcake liners and fill cups 2/3 full.
Bake in a 325 degree fahrenheit oven for 17-22 minutes or until golden brown and the tops spring back when lightly touched.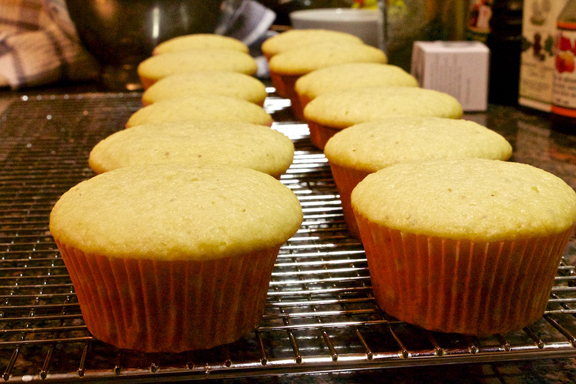 Cool in pans about 5 minutes then cool completely on wire rack.
While your cupcakes are cooling you can make your egg nog buttercream frosting!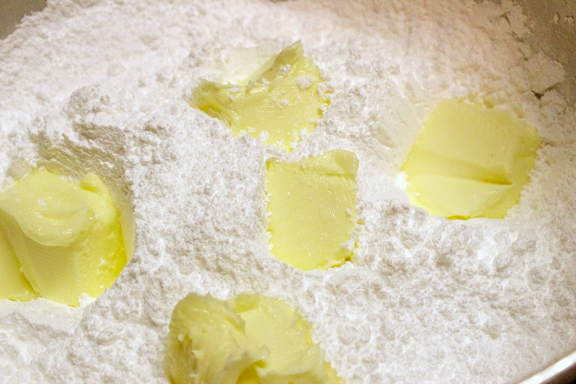 In a stand mixer or using an electric hand-held mixer, mix butter and icing sugar on medium speed. Add nutmeg and salt.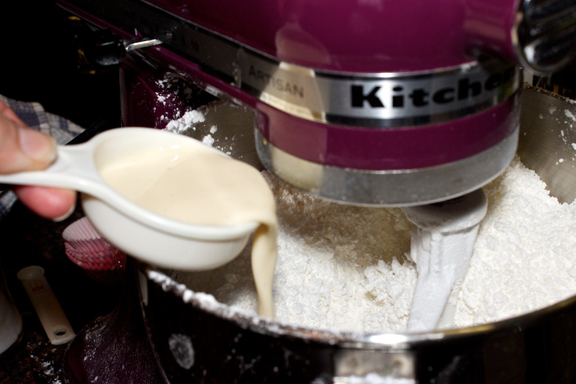 Pour in egg nog gradually until frosting is spreadable. Add less egg nog if you plan on piping the frosting on or if you are using fat-free or soy not that isn't as thick as full-fat egg nog.
Also – apologies for the blurry photo! It was the only one I had of this step.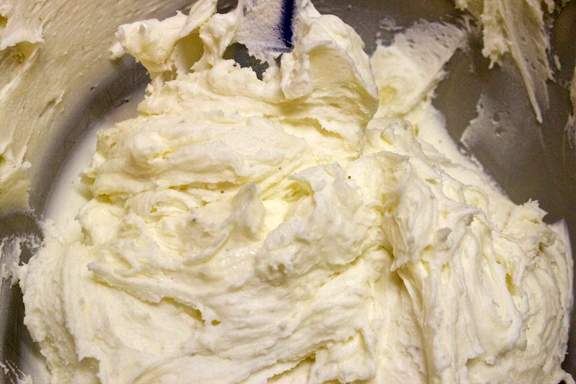 Your icing should look like so.
I filled a piping bag and used a Wilton 1M tip.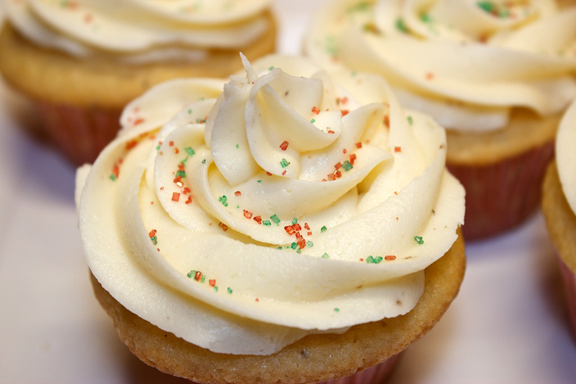 Viola!
I also decided to be festive and decorate these beauties with some red and green sugar sprinkles.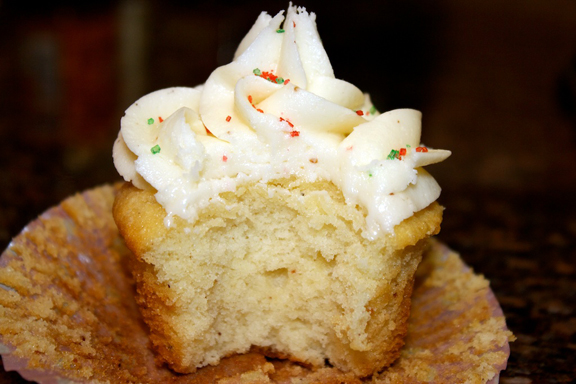 They're not quite red velvet proposal cupcakes, but they are a close second

Enjoy!
Recipe adapted from: Bake and Destroy