I love Star Wars. Some people may say it borders on infatuation. Therefore, when I learned that this past weekend was the 35th anniversary of the first Star Wars movie (Episode IV), I thought what better recipe to feature than Wookiee Cookies.
I grew up on Star Wars. Some of my fondest childhood memories revolve around me and my brother spending our summer vacations watching our VHS tapes of the 3 movies which my parents taped off of TV. One of my earliest memories is actually of when my parents took me to the theatre see Return of the Jedi – where I was too embarrassed to tell Claudia that I was scared of the lightsaber battle happening between Luke and Darth Vadar (see, I'm quite the Star Wars nerd), that I instead insisted she take me to the bathroom. I didn't have to go. I was like 4 years old, don't hold it against me!
Even today, when I see Star Wars playing on television, I have to watch. I have all the movies on DVD, but I still have this need to stop what I'm doing and watch. It was this action that made my boyfriend purchase the Star Wars cookbook for me for my birthday a few years ago. It was then where I discovered these delicious treats. Wookiee Cookies encompass all the comfort and deliciousness of chocolate chip cookies but with a hint of cinnamon. The cinnamon really does make these cookies amazing.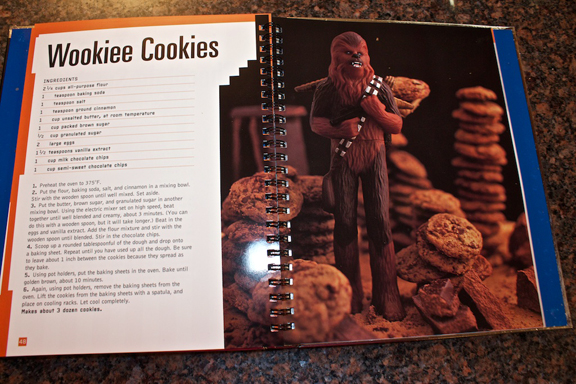 As previously mentioned, this recipe is adapted from The Star Wars Cookbook: Wookiee Cookies and Other Galactic Recipes by Robin Davis.
You will need: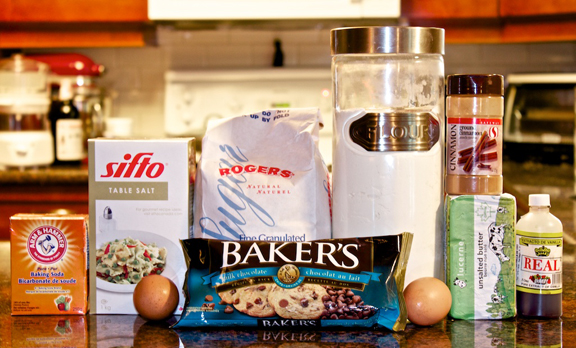 2-1/4 cups all-purpose flour
1 tsp baking soda
1 tsp salt
1 tsp ground cinnamon
1 cup unsalted butter, at room temperature
1 cup packed brown sugar
1/2 cup white sugar
2 eggs
1-1/2 tsp vanilla
1 cup milk chocolate chips
1 cup semi-sweet chocolate chips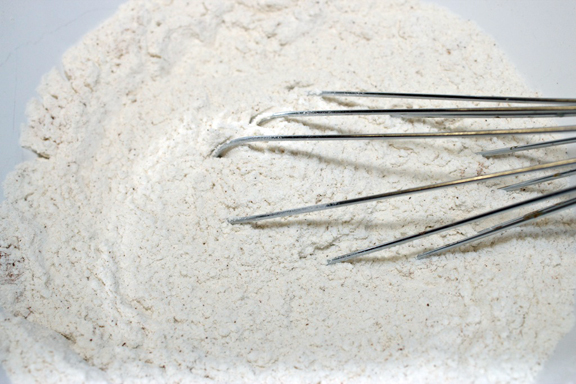 Combine flour, baking soda, salt and cinnamon in a mixing bowl.
Whisk well.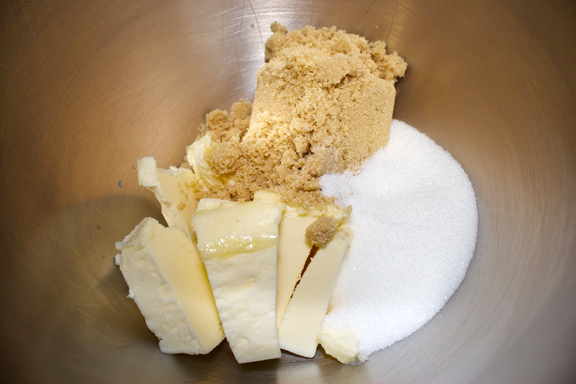 In a separate bowl or in your mixer, combine butter, brown sugar and white sugar.
Using an electric mixer set on high speed, beat together until well-blended and creamy (about 3 minutes).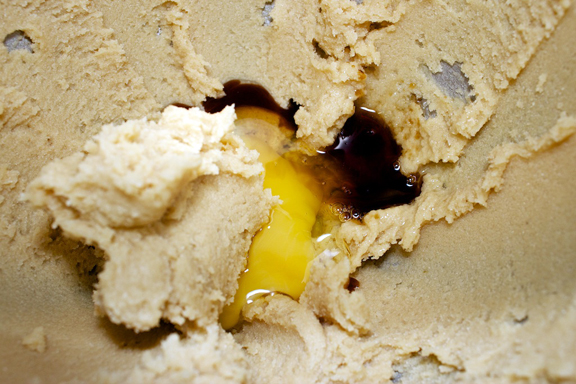 Beat in your eggs and vanilla.
Mix until completely combined.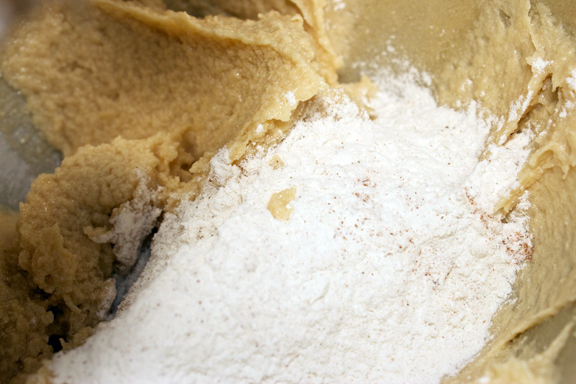 Add the flour mixture and beat until completely combined.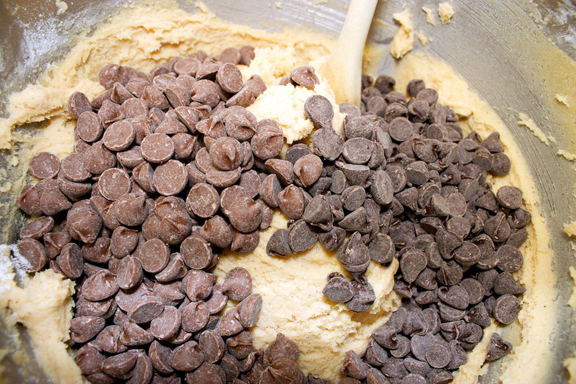 Using a wooden spoon, mix in your chocolate chips.
Scoop up a rounded tablespoonful of the dough and drop onto baking sheet.
Bake in a 375 degree Fahrenheit oven until golden brown – about 10 minutes.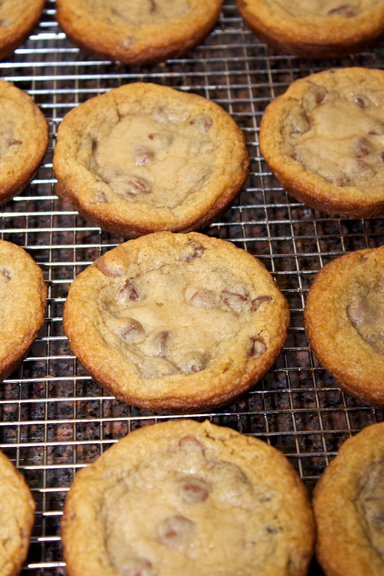 Let cookies cool in pan for 5 minutes then transfer to a wire rack to completely cool.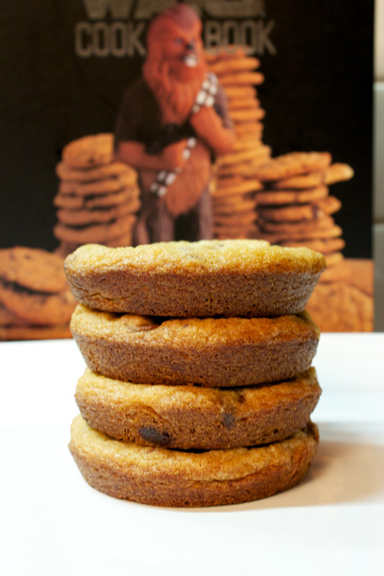 This recipe makes approximately 3 dozen cookies.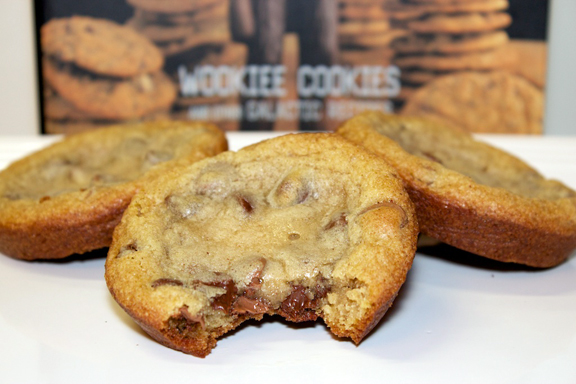 Delicious, chewy, chocolatey and flavourful.
The cinnamon really does make the difference.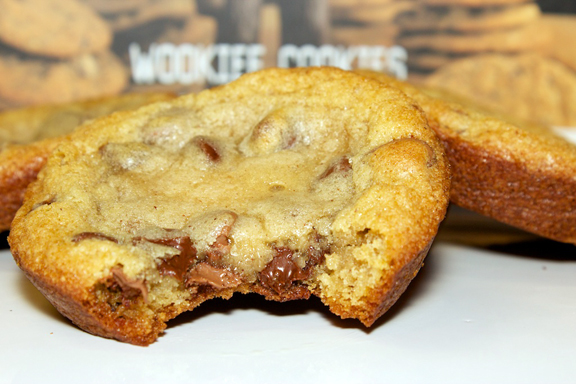 May the fork be with you!
Sorry I couldn't resist. 🙂
Enjoy!