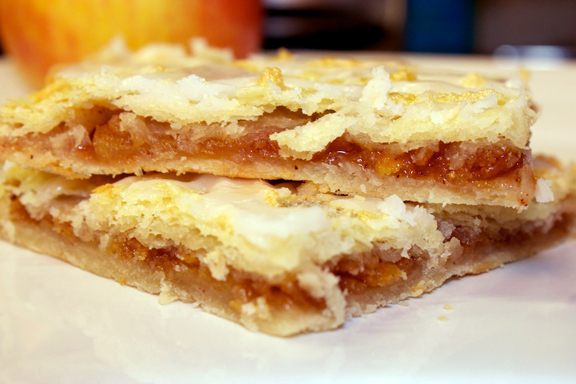 Time sure flies when you are busy. My personal goal with this blog is to connect and share a recipe once a week. When I realized it had been over 3 weeks since my last post, I realized priorities needed to be shifted and plans to bake needed to be made.
I have been meaning to share this recipe for a while now. I received it a few years ago from a former boss of mine. She brought this delectable treat into the office one afternoon and I immediately fell in love with it. I had to have the recipe. She was gracious enough to type it out and email it to me that day. The crust is buttery and flakey and the filling is sweet with hints of cinnamon and baked apples. Perfect for autumn.
You will need: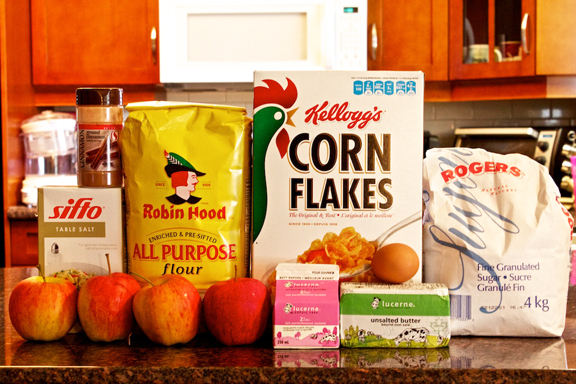 2 cups flour
1 cup unsalted butter, chilled
1 cup crushed Corn Flakes
1 tsp cinnamon
2/3 cup milk
1 tsp salt
1 egg, separated
1 cup white sugar
2-3 large apples, sliced and peeled (I used Royal Gala apples)
1 cup icing sugar
2 tbsp water
1 tsp vanilla
Sift flour and salt into a bowl.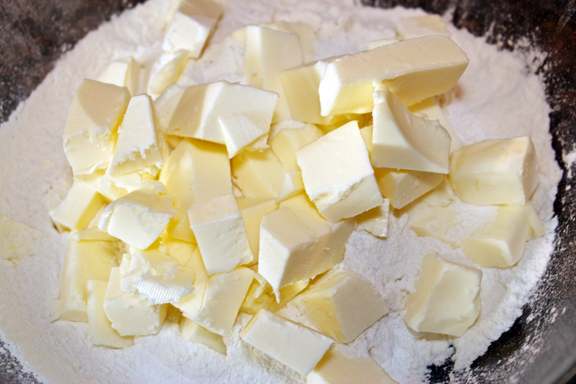 Cut chilled butter into the flour mixture using your hands or a pastry cutter.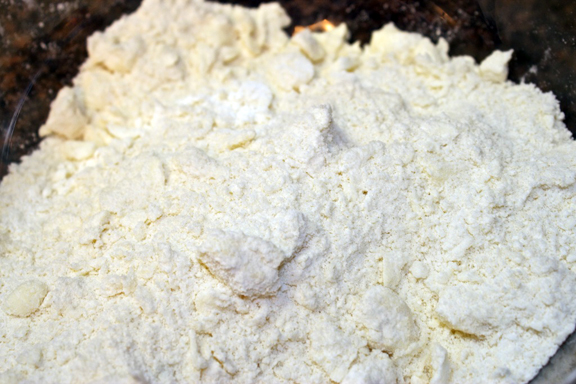 Should be crumbly throughout.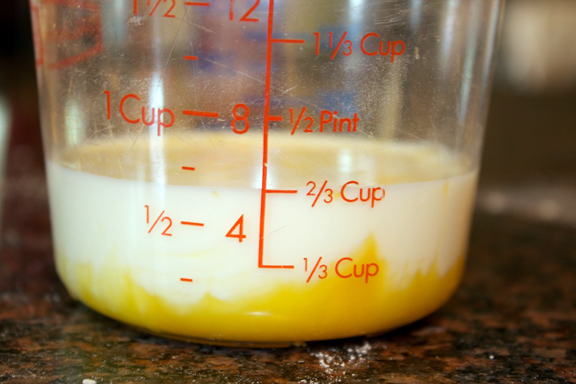 Beat your egg yolk and add enough milk to total 2/3 cup of liquid.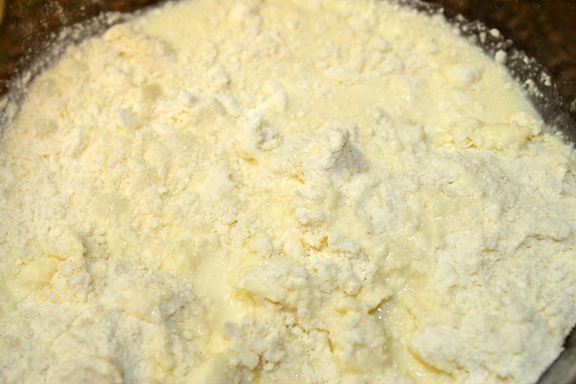 Add egg mixture to the flour and mix well.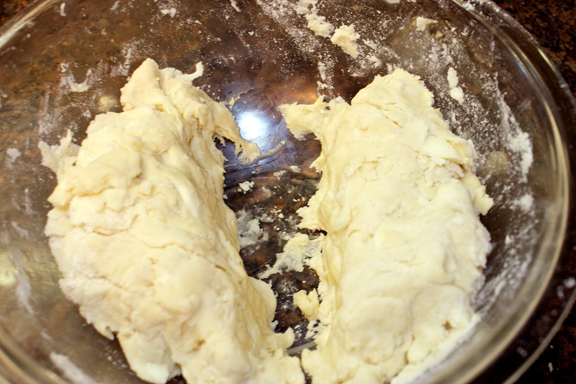 Divide dough in half.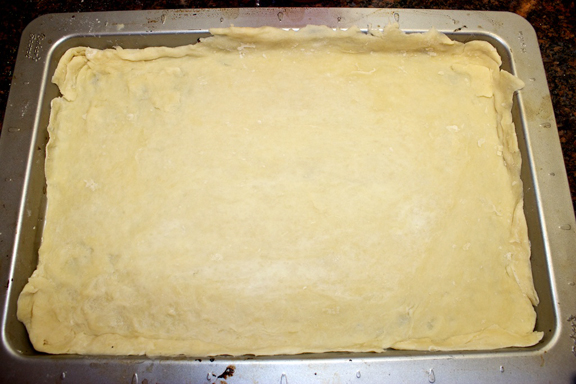 Roll out half of the pastry and place to cover the bottom of a cookie sheet. You may need to stretch it out a little bit to make it fit.
Bring up the sides if you have enough extra dough.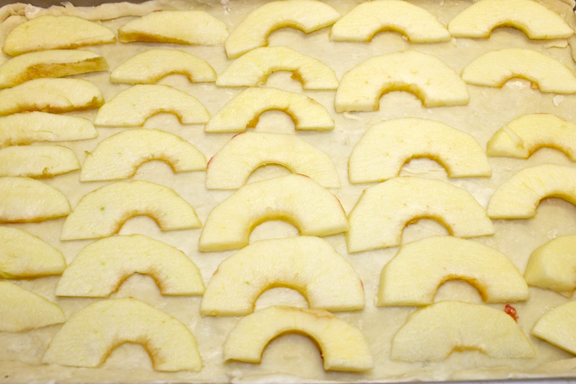 Arrange apples over the pastry dough.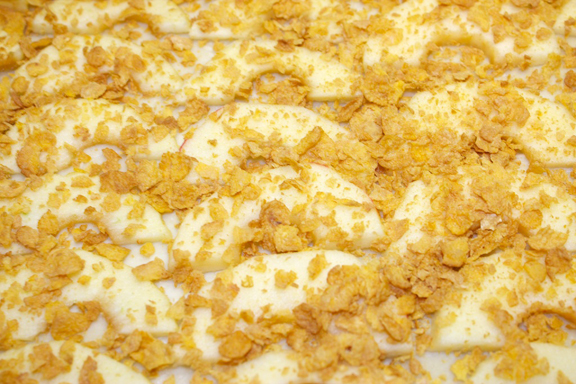 Sprinkle Corn Flakes over apples.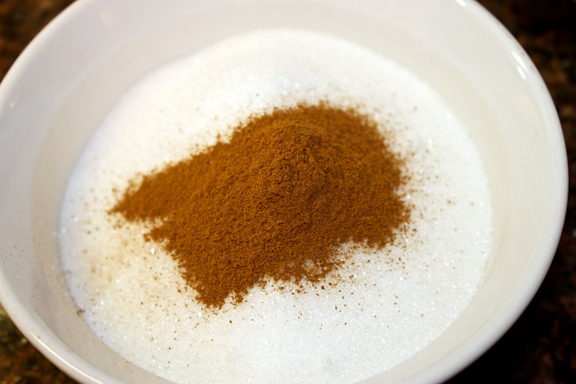 In a separate bowl, combine your sugar and cinnamon.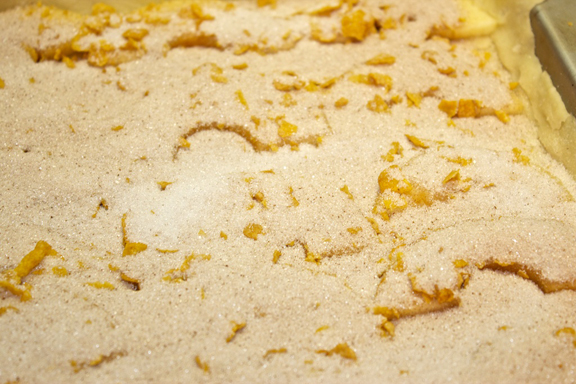 Sprinkle cinnamons sugar over Corn Flakes and apples.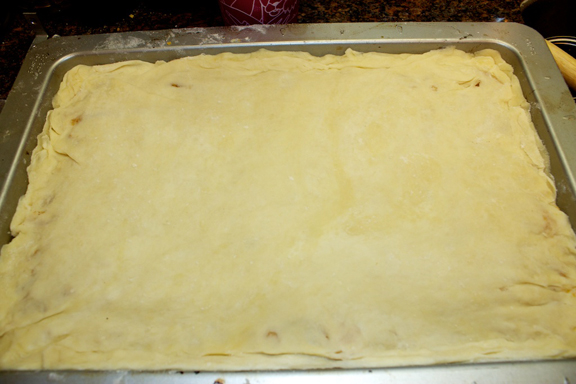 Roll out the other half of the pastry dough and cover apples, sealing along the sides.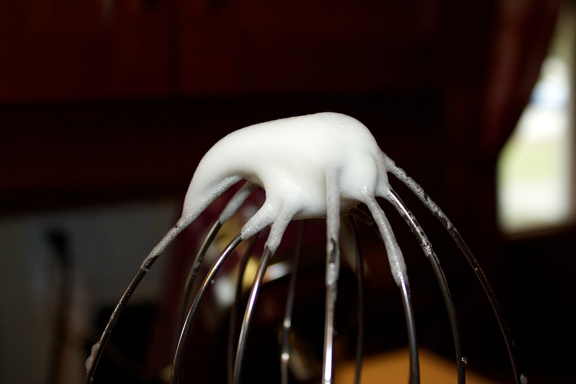 With an electric mixer, beat the egg whites until stiff.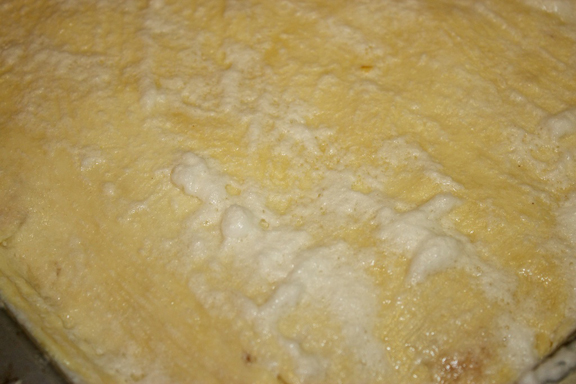 Brush egg whites over top of the pastry.
Place in a 350 degree fahrenheit oven and bake for 30 minutes.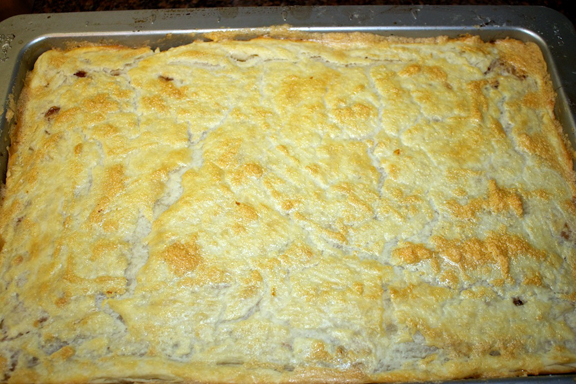 Golden and delicious!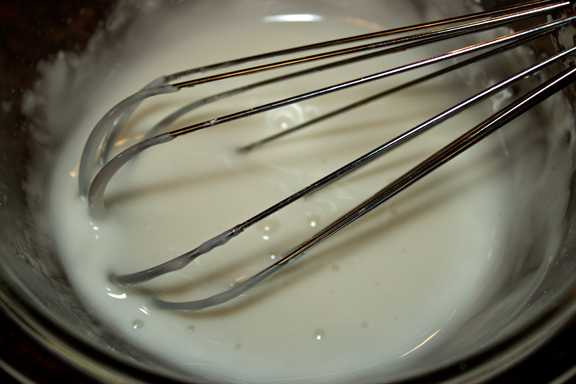 While the pastry is still warm, combine your icing sugar, water and vanilla.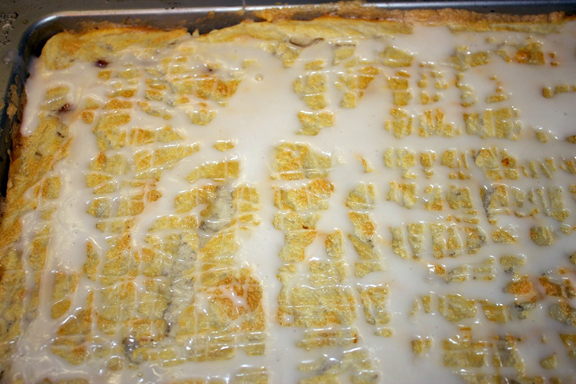 Spread icing over the entire pastry.
Let cool completely.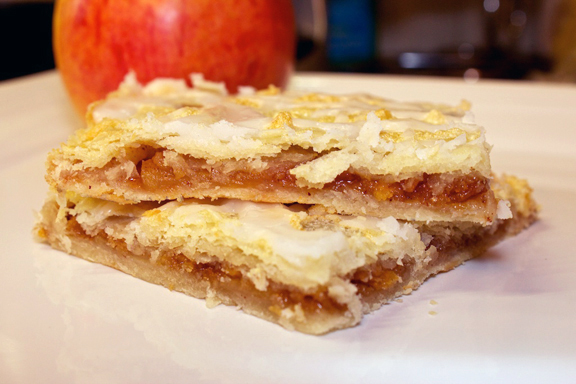 Flakey buttery crust with sweet vanilla icing.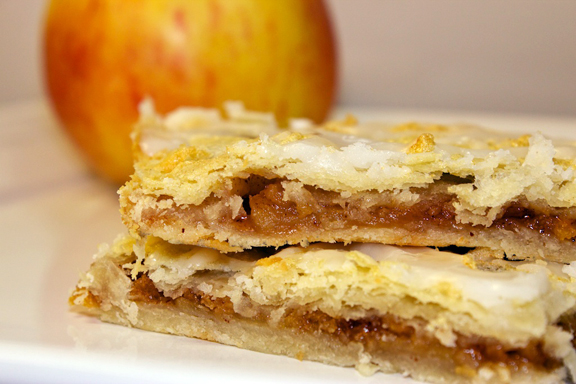 There is nothing better than the taste of baked apples and cinnamon.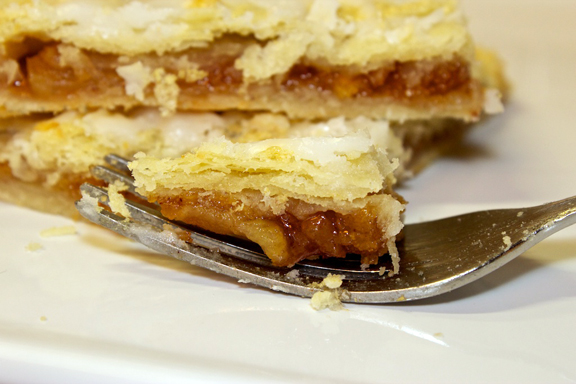 Enjoy!