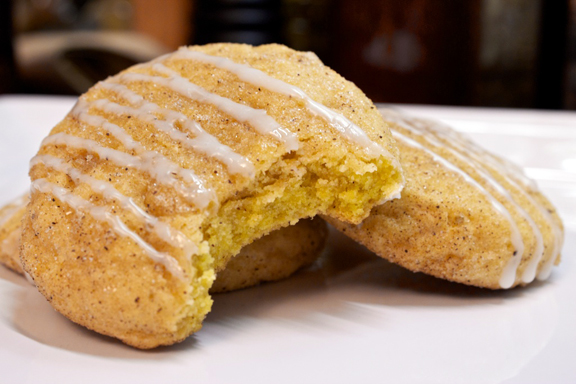 Oh how I love pumpkin! One of the only reasons why I look forward to autumn is the emergence of all things pumpkin in my baking repertoire and Starbucks menus. I've posted my fair share of pumpkin-filled recipes on this blog during the past 2 years. Pumpkin Scones, Cupcakes, and Creme Pies – heck even Claudia's amazing Pumpkin Pie still could not fulfill my desire to bake with pumpkin! I wanted something easy. Something lighter but full of that rich flavour that reminds me of autumn so much. Enter these delicious Pumpkin Snickerdoodle cookies! They are like soft cookie pillows of cinnamon, ginger and nutmeg with a sweet pumpkin-vanilla finish. Absolutely perfect for any autumn day.
You will need: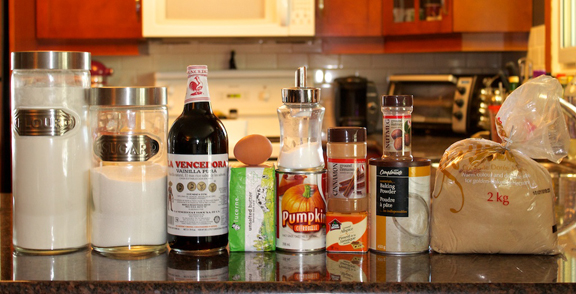 For the cookies:
1 cup unsalted butter, at room temperature
1 cup granulated sugar
1/2 cup light brown sugar
3/4 cup pumpkin puree
1 large egg
2 tsp vanilla extract
3-3/4 cups flour
1.5 tsp baking powder
1/2 tsp salt
1/2 tsp ground cinnamon
1/4 tsp ground nutmeg
For the coating:
1/2 cup granulated sugar
1 tsp ground cinnamon
1/2 tsp ground ginger
Dash of allspice
For the vanilla icing:
1 cup icing sugar, sifted
1-2 tsp whole milk
1 tsp vanilla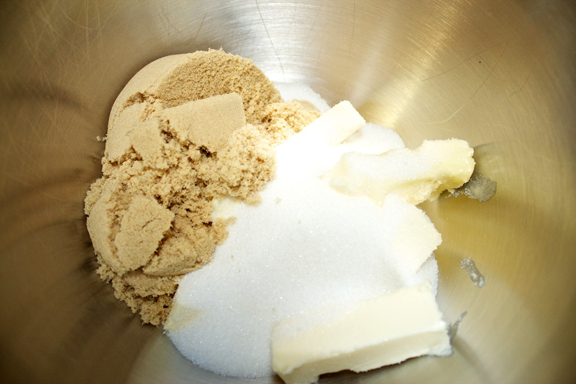 In the bowl of an electric mixer, beat together the butter and sugars on medium-high speed until light and fluffy, about 2 to 3 minutes.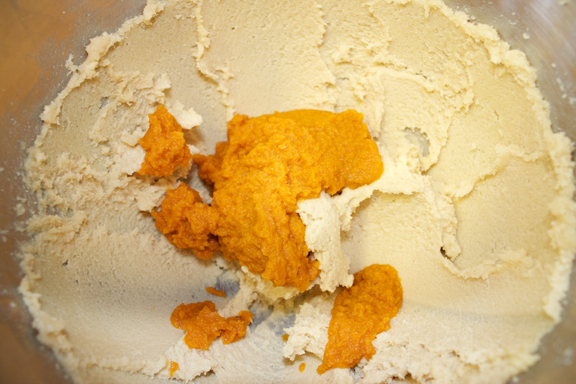 Stir in the pumpkin puree.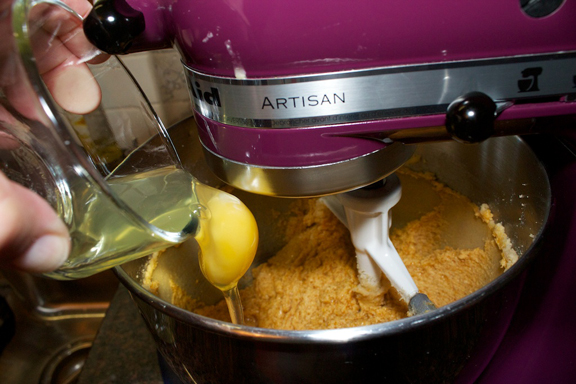 Next, beat in the egg and vanilla.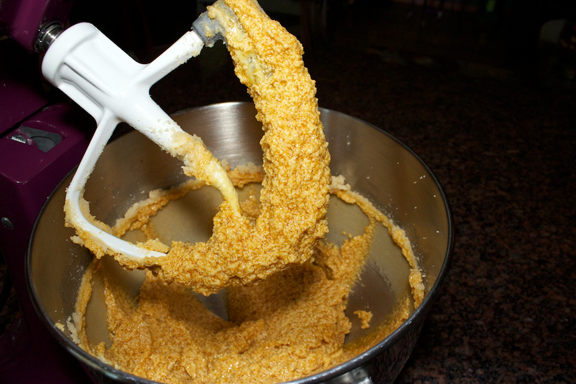 It looks a little morbid. Don't worry, it's totally normal.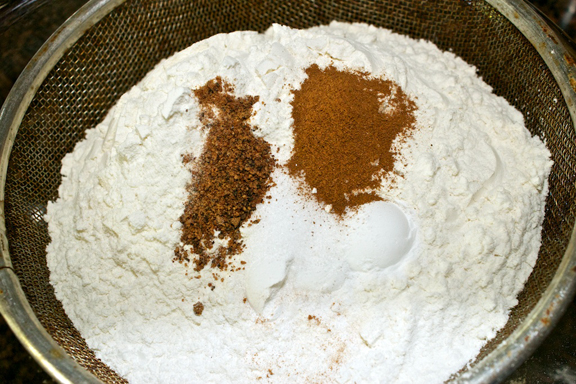 In a separate medium bowl, whisk together the flour, baking powder, salt, cinnamon and nutmeg.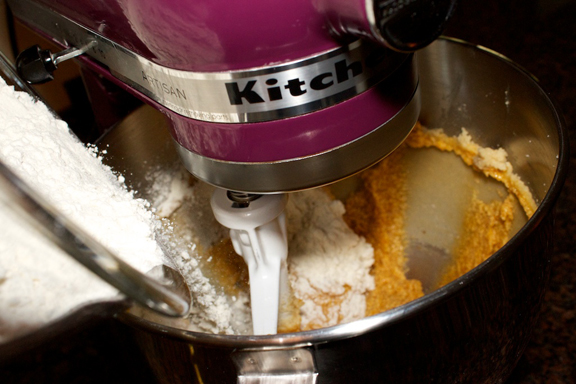 With the mixer on low speed, gradually add the dry ingredients to the wet ingredients.
Stir until fully incorporated.
Cover and chill the dough for at least an hour.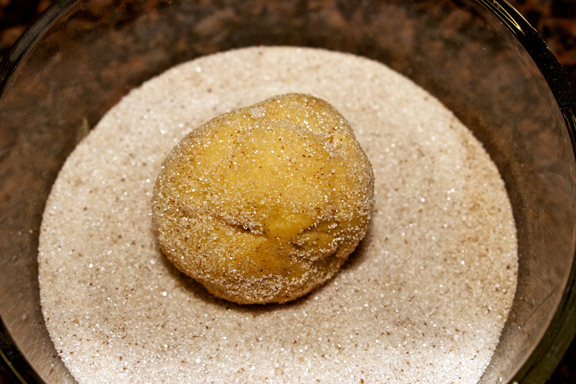 Mix the coating ingredients in a small bowl.
Scoop equal dough balls and roll into the sugar mixture.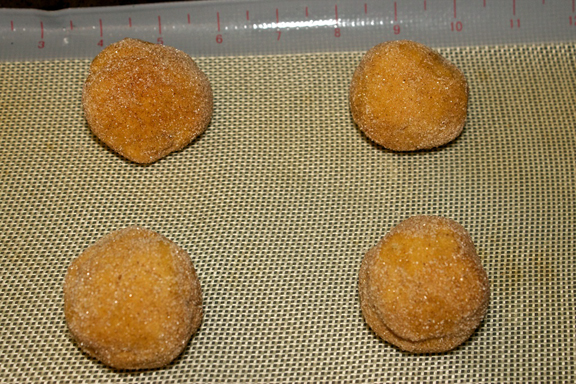 Set on cookie sheet, about 2 inches apart.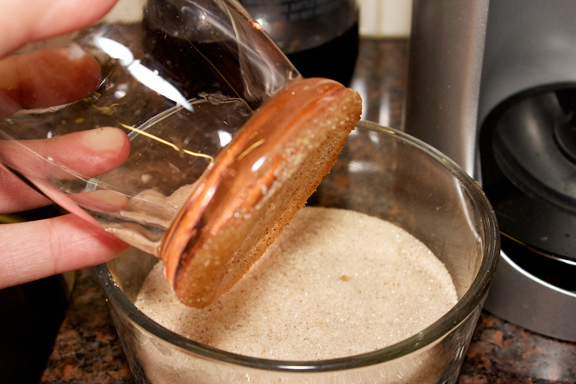 Dip the bottom of a flat drinking glass into water, then into the sugar mixture and use to slightly flatten the dough balls.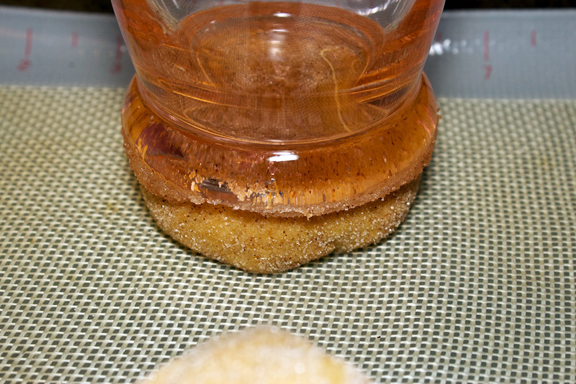 Re-coat the bottom of the glass in the sugar-spice mixture as needed.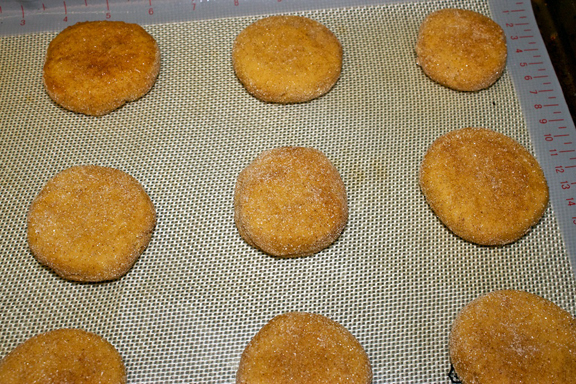 Bake the cookies on a parchment or silicone-lined baking sheet in a 350 degree fahrenheit oven for 12 to 14 minutes, or until baked through.
Let cool on the baking sheets about 5 minutes, then transfer to a wire rack to cool completely.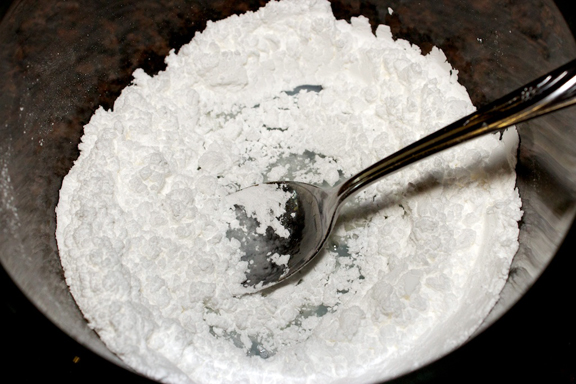 While the cookies are cooling you can make your vanilla icing.
Mix your sifted icing sugar with your milk and vanilla.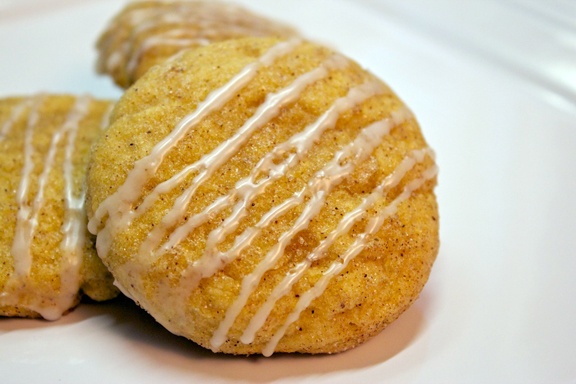 Drizzle over cookies once they are completely cooled.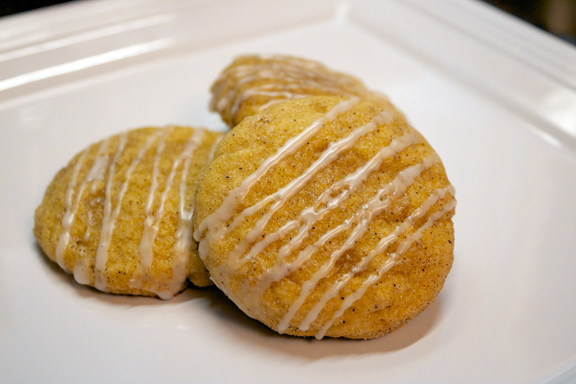 Yummy!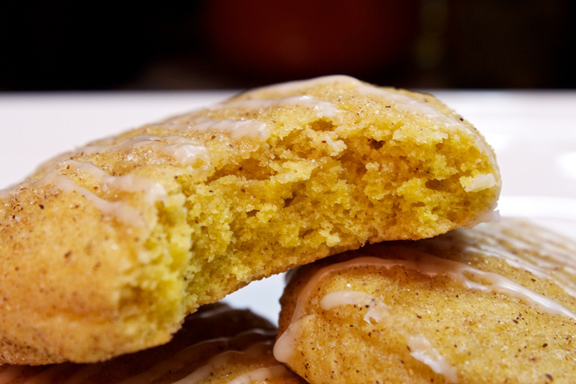 Bet you can't eat just one.
Enjoy!
Recipe adapted from: Pennies on a Platter