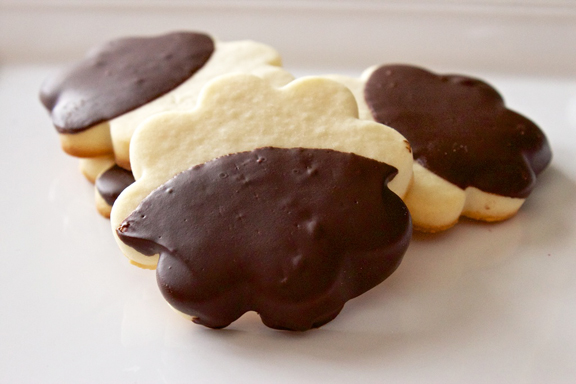 I'm not going to lie…one of the reasons I love the holiday season is the 12 Days of Cookies emails I receive from the Food Network. Just when you think you've seen all the Christmas baking recipes there is, another one lands in my inbox and become nearly giddy. Yeah, I probably could use a hobby besides baking. But who has the time?!
I finally found time in Claudia's busy retirement schedule (I swear she's busier now that she doesn't work full time!) to fit in some quality baking with her for this blog. Last night she came over and we decided to try a couple new butter cookie recipes we have been eyeing. This one was the big hit. You really cannot lose when you incorporate cream cheese into the dough and dipping the cookie in chocolate! These are a nice twist on the traditional holiday butter/sugar cookie. The cream cheese makes the cookie a little denser and the chocolate adds a nice sweetness. Because the dough needed to be chilled, Claudia decided to make the dough prior to us getting together, so I do not have any pictures of these steps. I figured combining all ingredients into a bowl didn't really require visual representation anyway.
You will need:
3/4 cup white sugar
1 cup unsalted butter, softened
3 ounces cream cheese, softened
1 egg
1 tsp vanilla
3 cups all purpose flour
2 cups semi-sweet chocolate
2 tbsp shortening
In a large mixing bowl, combine the sugar, butter, cream cheese, egg, and vanilla. Using an electric mixer, beat at medium speed until light and fluffy, scraping the bowl down when needed.
Add your 3 cups of flour to the mixture. Beat until completely combined.  Divide the dough into two halves and wrap each one in plastic wrap or wax paper. Refrigerate until firm, at least 2 hours.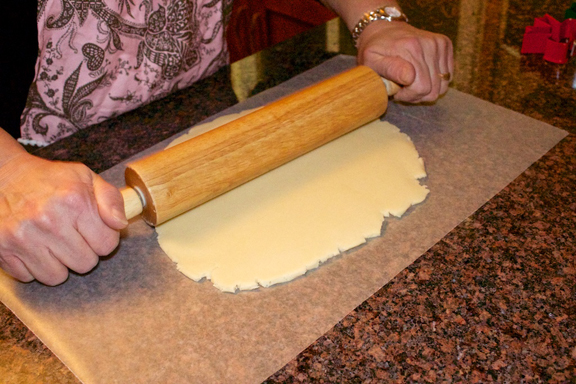 Roll out dough on a piece of wax paper or on a lightly floured surface until desired thickness. Standard is about 1/4 inch thick but we like to make our cookies a little thicker.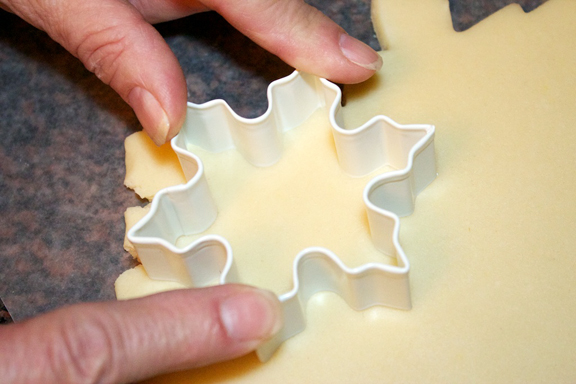 Cut out dough using any shaped cutters that suits your fancy!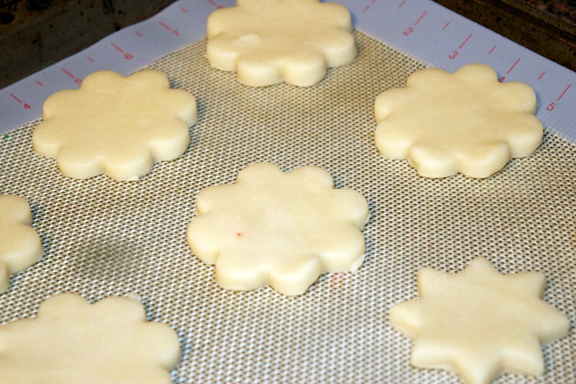 Place cut outs 1-inch apart on an ungreased or silicone mat-lined cookie sheet.
Bake in a 375 degree fahrenheit oven for 7-10 minutes, until the edges are lightly browned.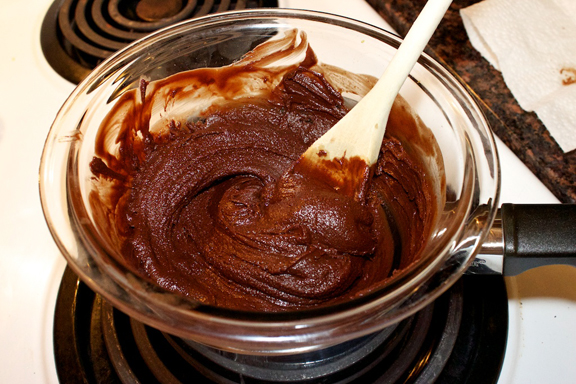 While your cookies are cooling on a rack, you can make your chocolate glaze.
Melt your chocolate and shortening using a double boiler. Stir frequently until pieces are entirely melted.
Dip half your cookie into the chocolate glaze.
Place on wax paper and refrigerate until firm.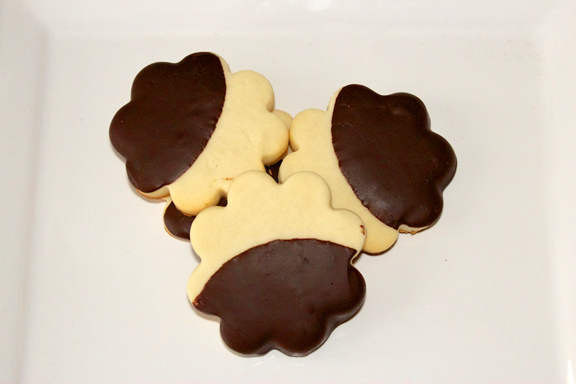 Store in an air tight container.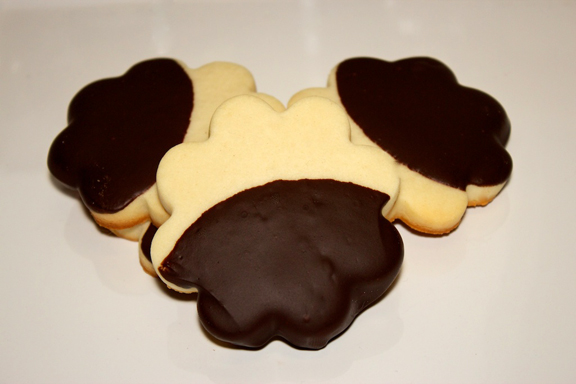 Enjoy!
Recipe adapted from: Land O' Lakes