Two weeks ago I ventured to New York City with my best friend Denise for a quick 4-day vacation. NYC is by far my favourite city in the entire world. The hustle and bustle, lights, and delicious restaurants and bakeries on every corner is what I love most about the city. But after this latest trip, I have a whole new reason. On my last night in NYC, Denise and I ventured to Rockefeller Centre to see the infamous Christmas tree all lit up. Well, to make a long story short, it wasn't lit up (apparently they turn it off at 10:30pm to conserve energy). I'm not going to lie – I was very disappointed. Mainly because I had been there for 3 nights already and this was my last opportunity to see the tree lit up before we departed the next day. While I was pouting and feeling sorry for myself, I decided to make the most of the evening and take some photos of my surroundings.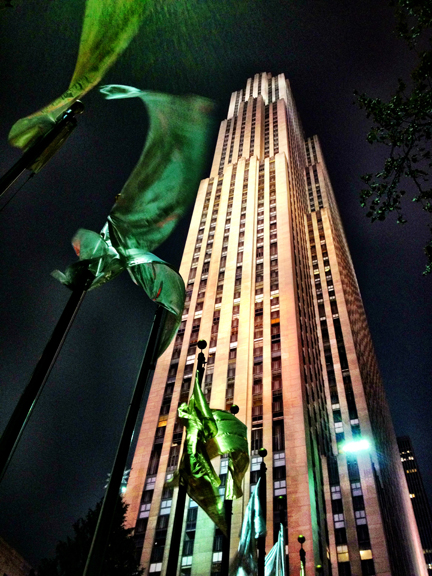 As I was taking the photo above of 30 Rock, I heard a very familiar (and male) voice. I turn around to see my boyfriend, whom I thought was back at home in Winnipeg, standing there in the middle of Rockefeller Centre with a bakery box in hand. After the initial shock of seeing him wore off, he tells me to open the box.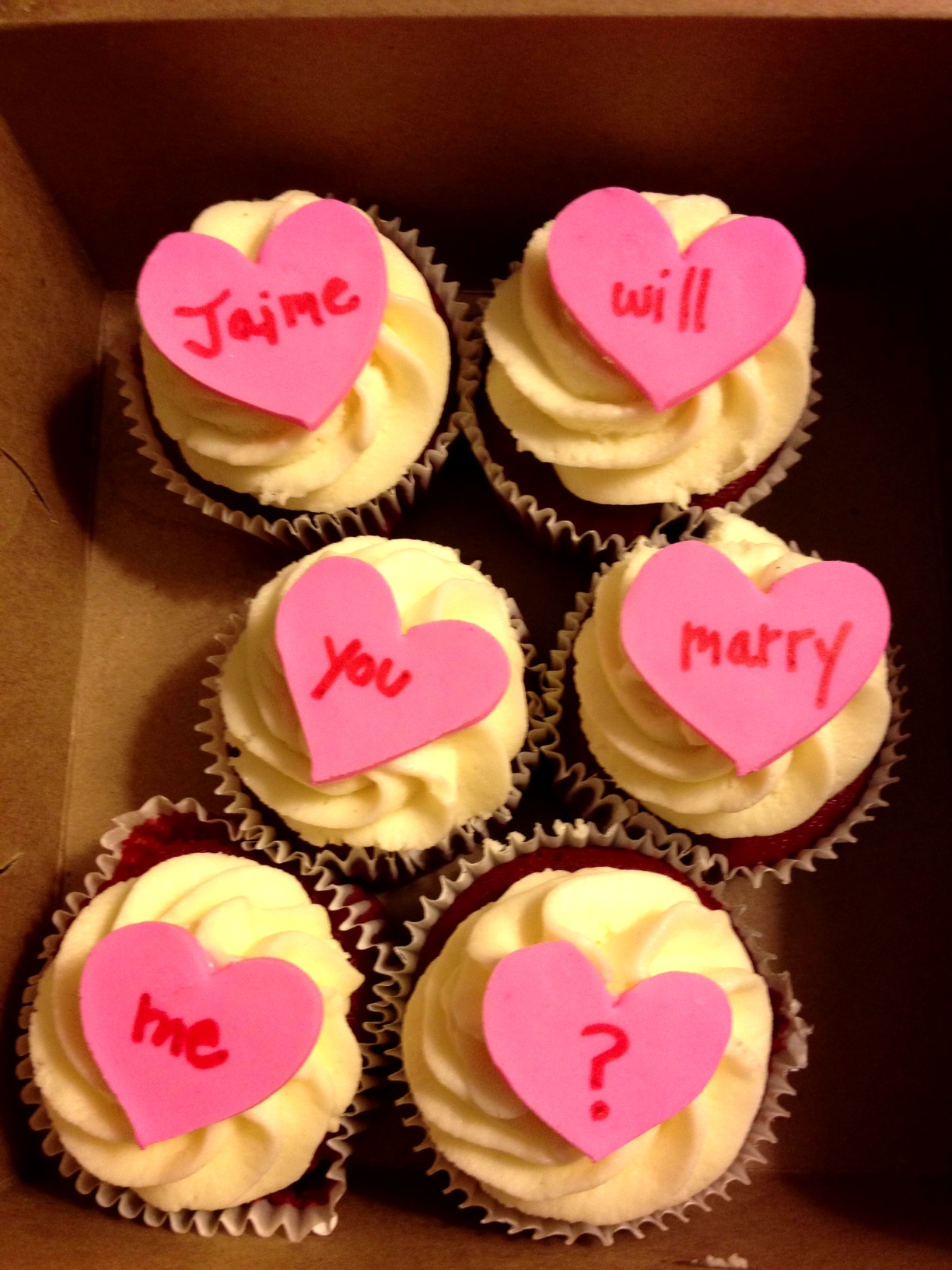 A proposal to rival all proposals. I was speechless but had enough strength to say "Yes". And how could I not – besides it being the most amazing proposal ever, those red velvet cupcakes were the most delicious I have ever tasted – thanks to Tribeca Treats!
In honour of the holiday season, and the most important day of my life thus far, I wanted to bake and share a recipe that I love this time of year. These Egg Nog Cupcakes are dense, moist and sweet. Also, how can you possibly say no to egg nog buttercream icing?! Even if you aren't a true egg nog fan, you will enjoy these.