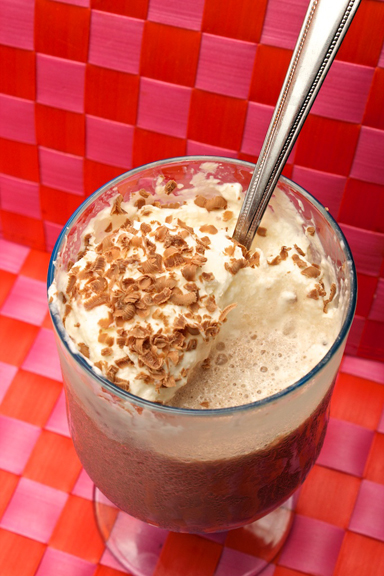 First off, Happy Mother's Day! This day is quite important to me as I am pretty close to my Mother. Heck, I even named this blog after her! I may be a tad biased, but she is by far the best Mother in the entire world. I am not a Mother myself but I have a huge respect for those who are and the hard work that comes with the role. So to all you fabulous Mom's out there – thank you for everything you do.
Now onto something absolutely delicious – Frozen Hot Chocolate! Last week I was on vacation in Las Vegas with two of my girlfriends. Lots of shopping and eating was had. I finally had the opportunity to dine at Serendipity 3 and taste their famous Frrrozen Hot Chocolate! I've attempted this at couple times in New York City, but failed to make it to the restaurant. It definitely lived up to it's amazing reputation and $11 price tag.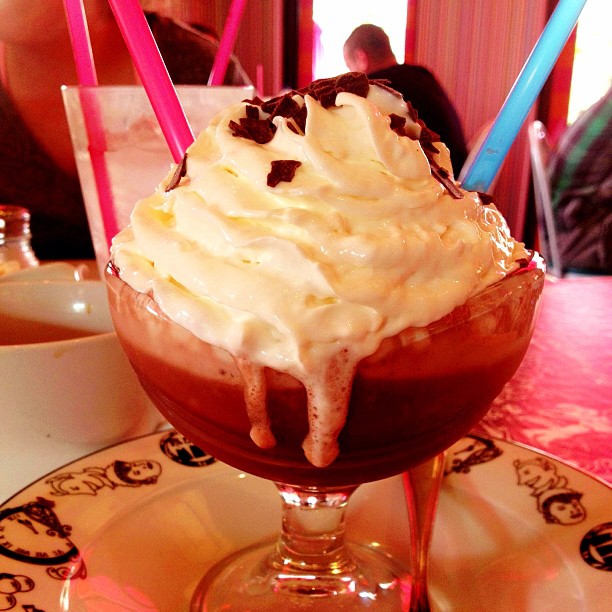 Here it is above. Yeah – it was huge and so rich and chocolatey! And look at that whipped cream! I had to find a recipe and duplicate it immediately. It's a pretty simple recipe. I would recommend using a darker chocolate to give it more of a rich chocolate flavour that is similar to the original.