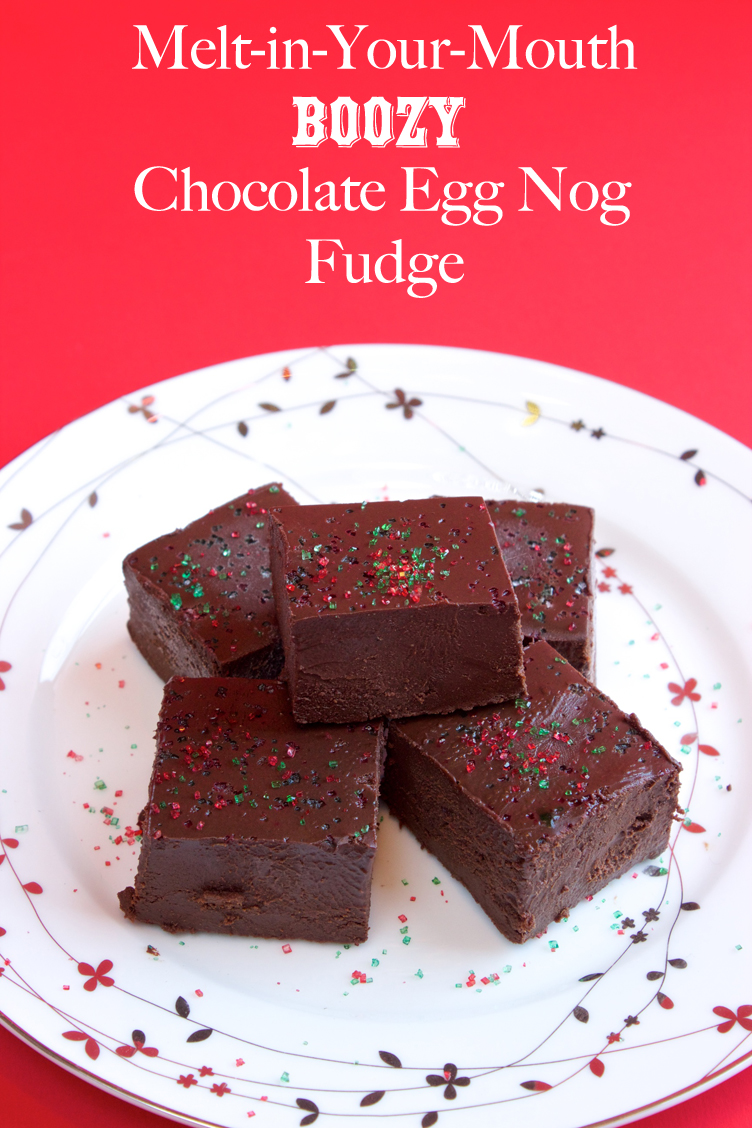 We never really had Egg Nog in our house growing up. I think one of the first times I ever had Egg Nog was when I worked at Starbucks during university and had to try some in their Egg Nog Latte. It was that Christmas that I had the bright idea to throw a holiday party at my house and make Egg Nog from scratch. I figured it couldn't be THAT hard, and homemade Egg Nog would be pretty decadent. So, I searched the Internet for a recipe. It was then and there that I was introduced to Martha Stewart and her Classic Eggnog recipe. It was also then that I came to the conclusion that Martha also must have been a raging alcoholic.
I was so excited when I went to the liquor store and bought all these "adult" liquors, like dark (not light!) rum, cognac and bourbon that was in the recipe. I mean, I was a university student, so my booze selections back in the day mainly consisted of cheap beer and terrible wine coolers. $70 later, I was pumped to begin my egg nog making journey. I hurried home and began making my homemade egg nog that I was certain would catapult me into 'amazing hostess' status in the eyes of my friends. After a day of refrigeration, the egg nog was now ready to be tasted and served. I took a sip of the creamy liquid and paused. It took a few seconds for me to realize that my throat was burning and that my breath could cause a fire if exposed to an open flame. Either Martha likes her egg nog STRONG, I couldn't handle the 'adult' liquors, or I did something horribly wrong to the recipe. I quickly called my Dad into the kitchen. I mean, he of all people would be able to tell me if I screwed up the recipe or if his adult tastebuds found the egg nog delectable. He took one sip and couldn't drink anymore. I think his exact words were "Holy god, what did you put in that?!"
I panicked. Not only did I spend $70 on alcohol that smelt like something you would put on open wounds, but I had guests who I had to dazzle with my homemaking skills. I called in my Grandmother. Surely, she could tell me what I did wrong? She came into the kitchen and took a small sip. I stared at her nervously. She paused, then said "It's not bad actually", continued to pour herself a mug and left the room. It was then that I had a new appreciation for my Grandmother's love of strong liquor, and perplexed ideas of what made Martha Stewart queen of the kitchen. I served the egg nog, and it went over fairly well with my friends. But not as well as Martha's cupcakes a few years later.
I still enjoy experimenting with egg nog and alcohol. In small doses, they go together rather nicely. This fudge recipe incorporates my favourite holiday items: booze (bourbon), dark chocolate and egg nog – store-bought of course…I learned my lesson the hard way! This fudge is extremely decadent and soft. Much softer than typical varieties and definitely does melt in your mouth. It is important to keep this fudge in the refrigerator until you want to serve it. The egg nog gives a nice nutmeg hint to the chocolate. The bourbon is very mild in this recipe, and gives the fudge a nice warmth. This recipe is also super easy to make. The hardest part is waiting a few hours before you can dig in.