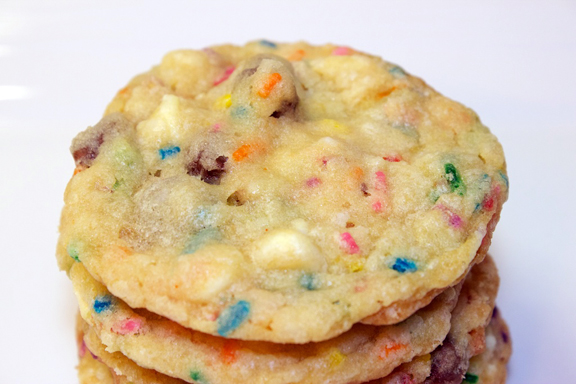 My favourite thing to do on Sunday's is bake. Funny how I say that on Super Bowl Sunday. While I've heard so many people today state: "I can't believe this is the last day of football for months", I (secretly) smirk and think how happy I am to get my Sunday's back and obtain full monopoly of the TV to catch up on my week of guilty pleasure shows.
Cookies are my favourite treat to snack on when watching my "stories". I have been known to be a huge fan of Coronation Street and participate in marathons of Dateline NBC. These Cake Batter Chocolate Chip Cookies are the perfect compliment for going through the emotional viewer turmoil of solving murder mysteries and wondering if Tyrone will actually trick Kirsty into marrying him, only to kidnap their baby to get custody because, of course, his name was left off the birth certificate. I could not make this stuff up people! These cookies are on the sweet side. When I originally made them, I used half milk chocolate and half white chocolate chips. I would recommend using only milk or dark chocolate chips, as I found the white chocolate to be way too sweet. Regardless, these are chewy, fun and a great guilty pleasure treat.
You will need: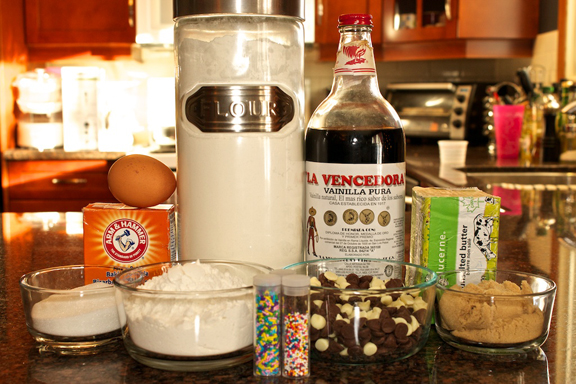 1-1/4 cup flour
1-1/4 cup yellow or white boxed cake mix
1/2 tsp baking soda
3/4 cup unsalted butter, softened to room temperature
1/2 cup white sugar
1/2 cup brown sugar
1 egg, at room temperature
1.5 tsp vanilla
1 cup semi-sweet chocolate chips
1/2 cup sprinkles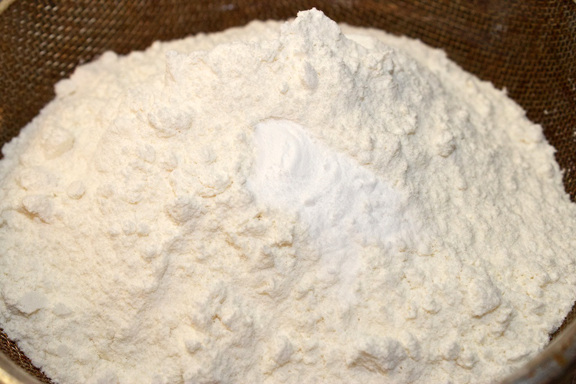 In a bowl, sift together your flour, baking soda, and cake mix.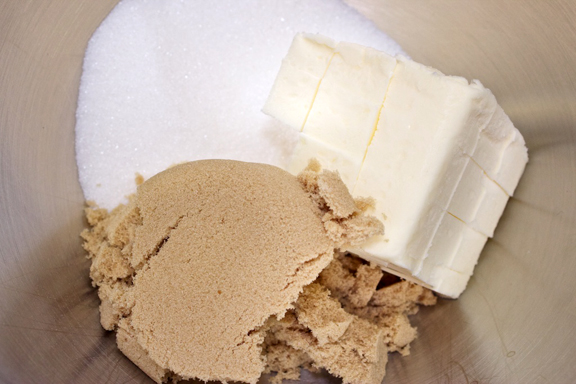 Using an electric mixer, combine your brown sugar, white sugar and butter.
Mix together on medium speed until creamy.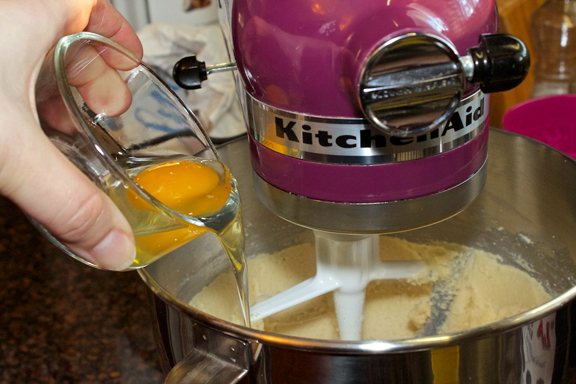 Add your egg and vanilla and mix until completely combined.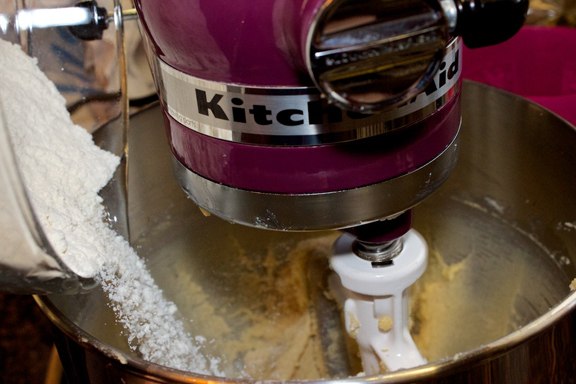 Slowly add your dry ingredients and mix until JUST combined.
You want to be careful not to over mix the batter.
Your cookie batter should look like the picture above.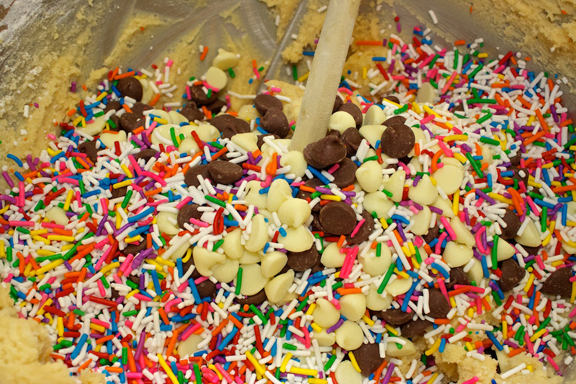 Mix in your sprinkles and chocolate chips.
Stir with a wooden spoon to combine.
Cover the dough and refrigerate for at least an hour. The dough is very sticky and this will allow for the dough to become easy to spoon out onto your baking sheets.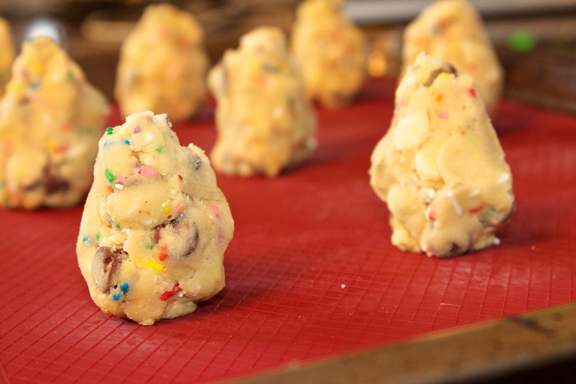 Scoop your chilled dough onto ungreased cookie pans.
You want to shape them taller like the image above so they don't bake too flat.
Bake in a 350 degree fahrenheit oven for 10-12 minutes, or until the edges are slightly browned.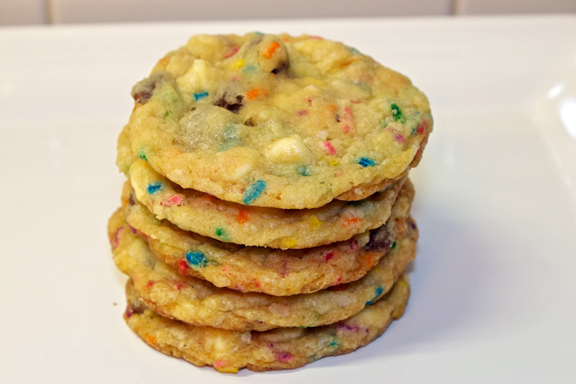 Cool on a wire rack and serve to your lucky guests for guilty pleasure TV night.
Or any night, really.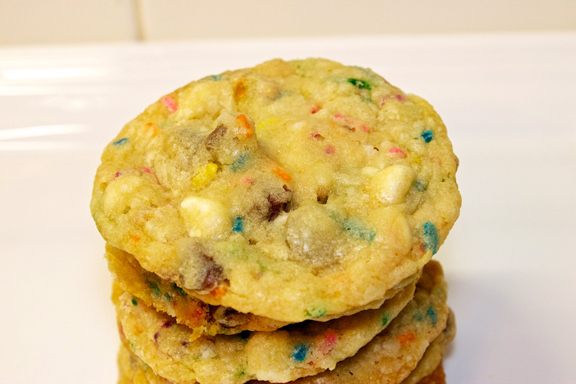 Enjoy!
Recipe adapted from: Sally's Baking Addiction