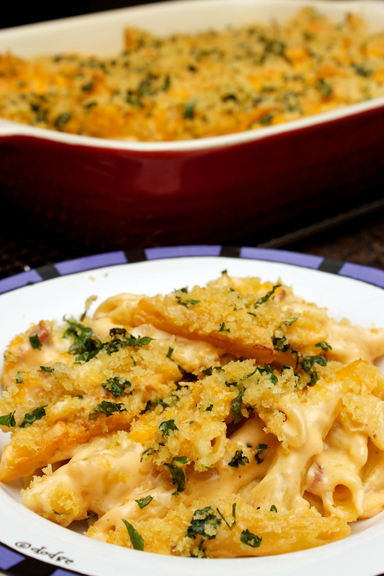 A couple years ago I was on the hunt for a really great mac and cheese recipe. The first thing I did was do what most people do, search Google. It brought up a lot of recipes that touted "the best mac and cheese recipe ever" title. I didn't know where to begin. All of them looked great and I couldn't narrow the search results down far enough to the point where I wouldn't be making and eating mac and cheese for weeks. I then surveyed my former coworkers. That's where I was introduced to this beauty of a dish. After scanning the ingredients and seeing that it used 3 different cheese, crunchy panko breadcrumbs and penne pasta (my absolute fav!), I knew this would be a serious contender. My former coworker was right – this is by far the best mac and cheese I've ever had. I've made it three or four times since discovering, and it's a big crowd pleaser. I'm confident you will feel the same way.
You will need:
6 tbsp unsalted butter, divided
3 slices bacon, diced
1 cup of finely chopped yellow onion
1 tsp red pepper flakes
2 garlic cloves, minced
3 tbsp all-purpose flour
3 cups whole milk
3 cups coarsely grated sharp cheddar cheese, divided
1 cup Parmesan cheese, grated
4 oz cream cheese
3/4 cup panko breadcrumbs
1/2 cup chopped fresh parsley
1 pound Penne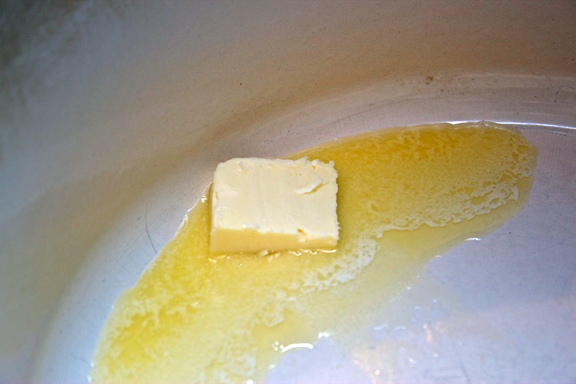 In a deep pot or skillet, melt 1 tbsp of butter over medium heat.
Place bacon in skillet and cook until crisp.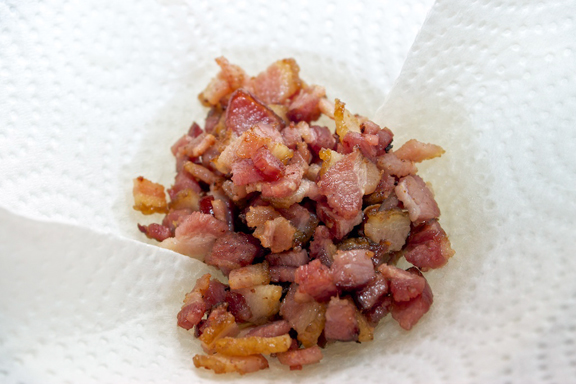 Remove from skillet with a slotted spoon and place on some paper towels.
Leave bacon grease in the pan (no more than 3 tbsp of grease – remove rest if you have more)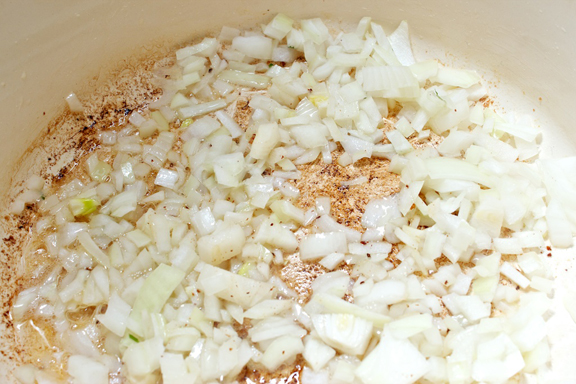 Add your onions and sauté until tender, about 5 minutes or so.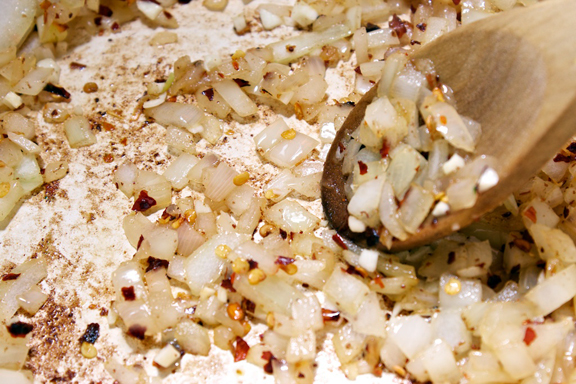 Next, add your red pepper flakes and garlic.
Saute for about 1 minute.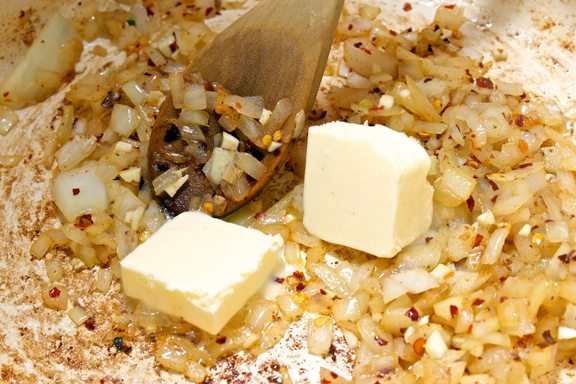 Next, melt 2 tbsp of butter.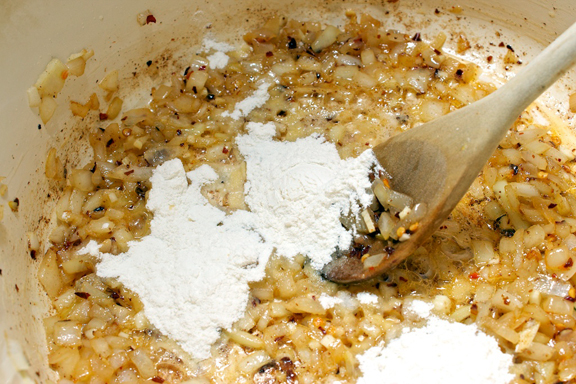 Once the butter is melted, mix in your flour.
Your mixture should thicken slightly.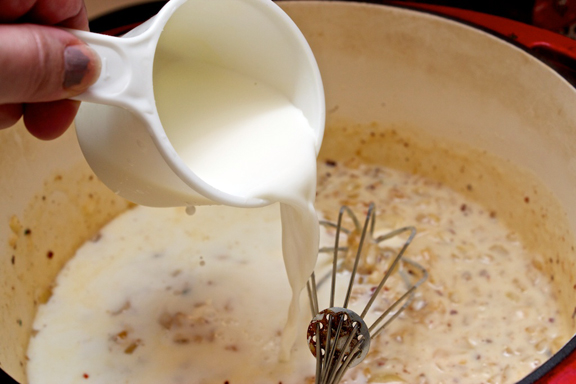 Slowly whisk in your whole milk.
Bring mixture up to a simmer.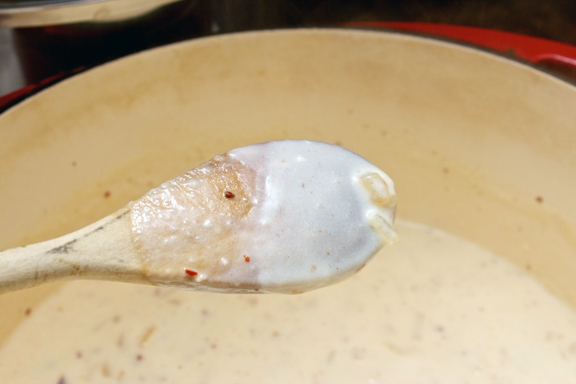 Simmer until the mixture can coat the back of a spoon, about 5 minutes.
Ensure you stir frequently so your milk does not burn.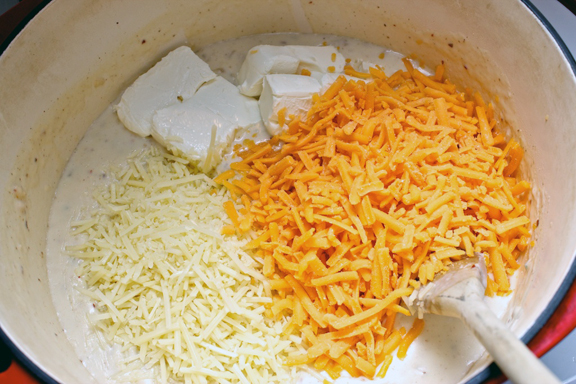 Remove the mixuture from heat and add 2-1/4 cups of your sharp cheddar cheese, all your Parmesan cheese and all the cream cheese.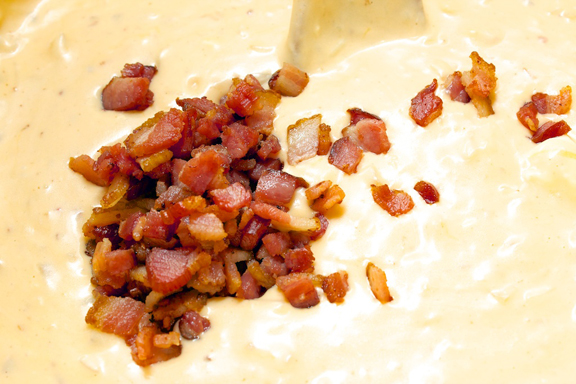 Add your bacon back to your delicious cheese sauce.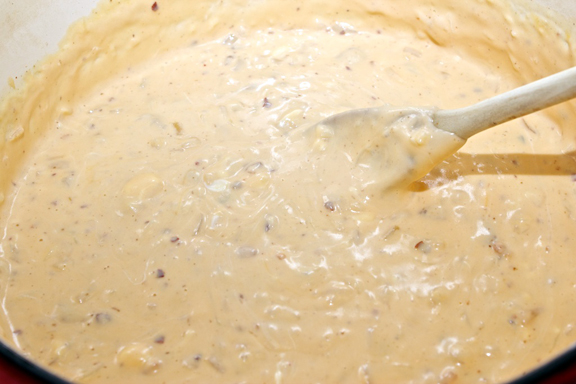 How amazing does this look?!
Cover the sauce to keep warm and cook your pasta.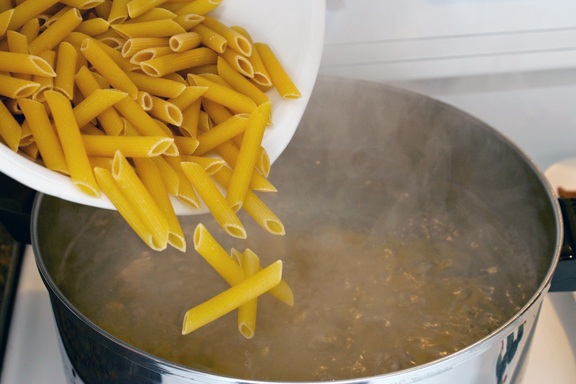 Cook penne in boiling salted water until very al dente.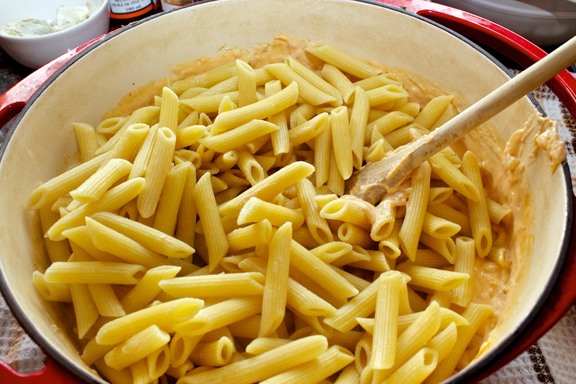 Drain and add to your cheese sauce.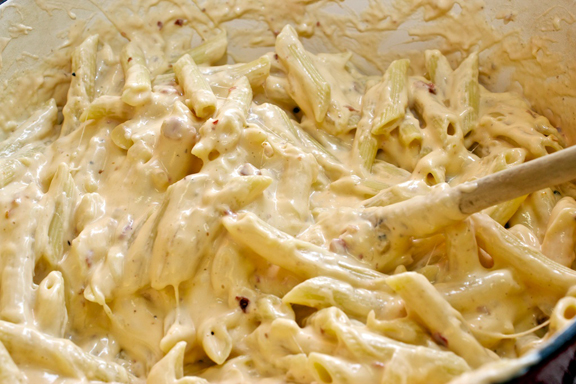 Mix well.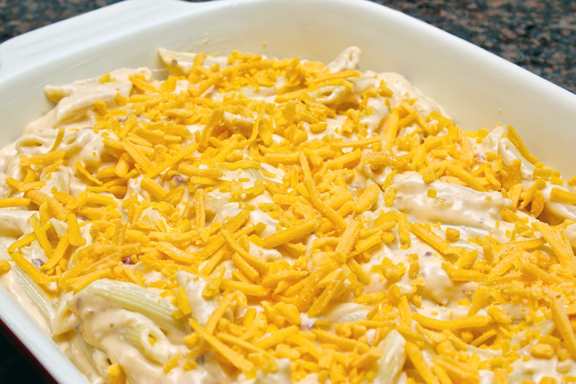 Place your penne and cheese into a greased 9 x 13 inch baking dish.
Top with your remaining sharp cheddar cheese.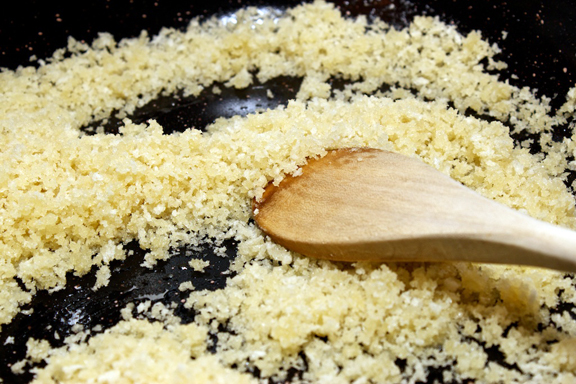 In a non-stick pan, melt 3 tbsp of butter over medium heat.
Add your panko breadcrumbs and toast until golden brown, about 5 minutes.
Keep stirring, you don't want your breadcrumbs to burn.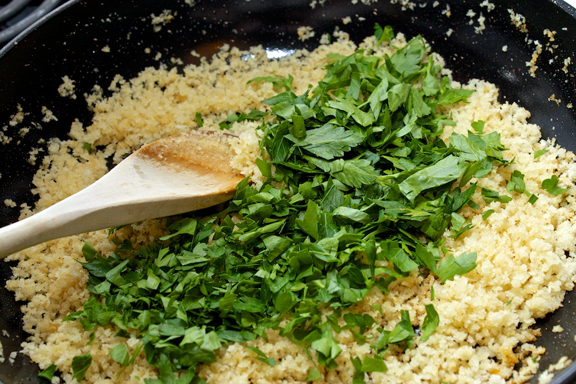 Remove from heat and add all your chopped parsley.
Stir well to incorporate.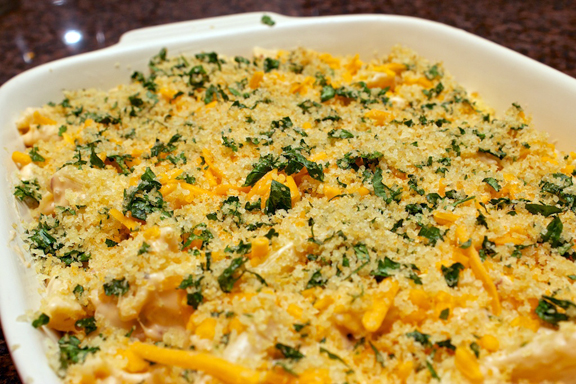 Top your mac and cheese mixture with the panko parsley breadcrumbs.
Bake in a 375 degree fahrenheit oven for 30 minutes, or until the top is bubbly and golden brown.
Remove from oven and let it sit for 5 minutes before serving.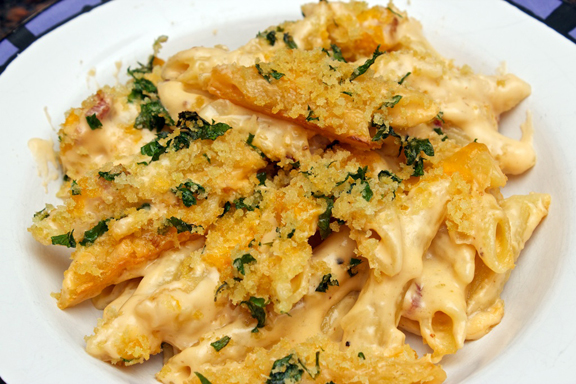 Cheesy, creamy and rich with the crunchy panko crumb top.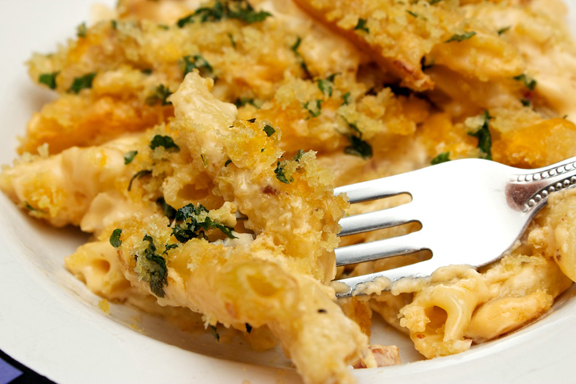 This recipe is so simple. Why would you ever do boxed mac and cheese again?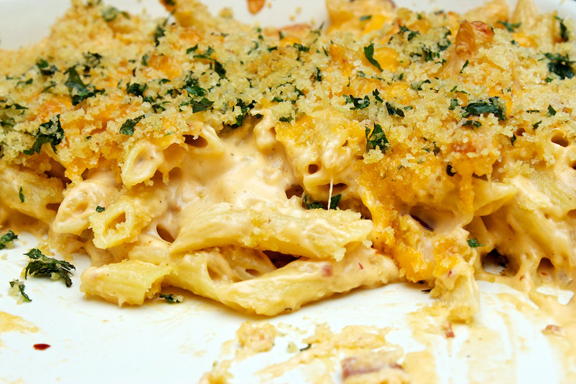 Enjoy!
Recipe adapted from: Lottie + Doof