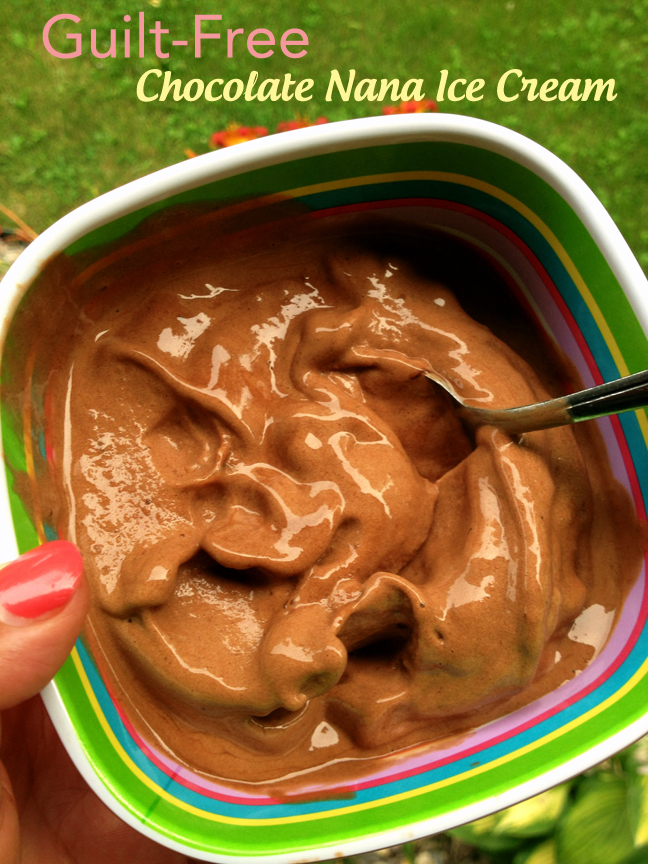 Leave it up to me to finally blog an ice cream recipe when it's September and freezing cold outside. Don't tell me I am the only person who craves ice cream 365 days a year. Because I would have to call you a liar. And, I really don't want to do that to you, my friends.
I do have a very valid reason that I am super tardy on this post. I got hitched 2 weeks ago! Yep, I convinced a boy to marry me. He's pretty great too. As you can imagine, Claudia is over the moon. Because we are friends, and so many of you have sent me so many amazing well wishes and congratulatory comments (thank you!), I thought I would share a couple of my favourite photos of our special day: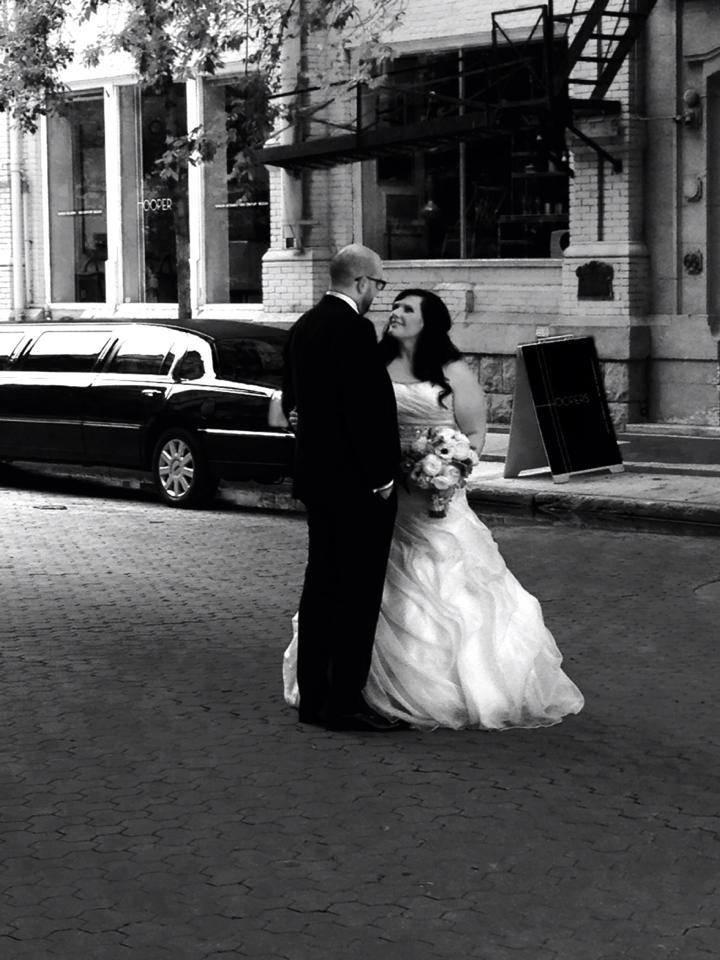 A moment captured by my Maid of Honour.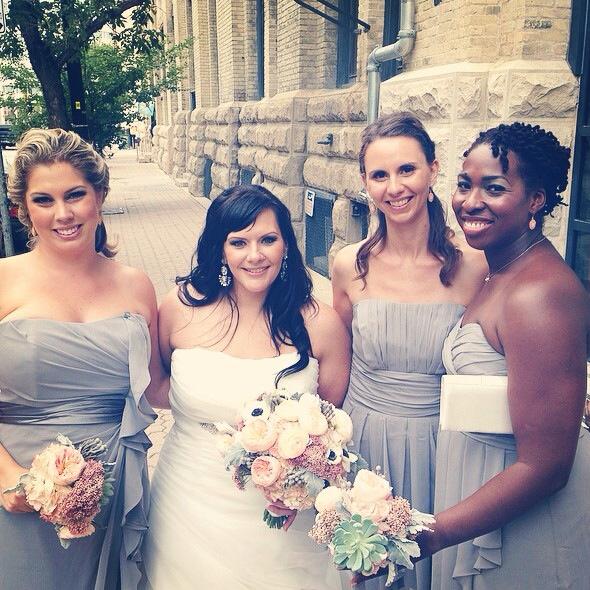 The best Bridesmaids in the entire world!
Now that the wedding planning insanity (insanity in a good way!) is over, I have more time to really focus on making healthy choices. As I've mentioned before, I crave sweets A LOT. Lately, I have been on the hunt for healthy alternatives for sweet treats. This one is probably my favourite!
I've seen a lot of photos of "Nana Ice Cream" on Instagram this summer and I thought I would give it a try for myself. I can honestly say that it is amazing! Yep, the texture is creamy like ice cream, and it's so versatile. I am a chocolate fiend, so this recipe is my go-to. You can easily incorporate peanut butter, strawberries, shredded coconut….you name it! Play to your favourite flavours. This one is a serious keeper (like my new husband). Sorry, I had to do it.