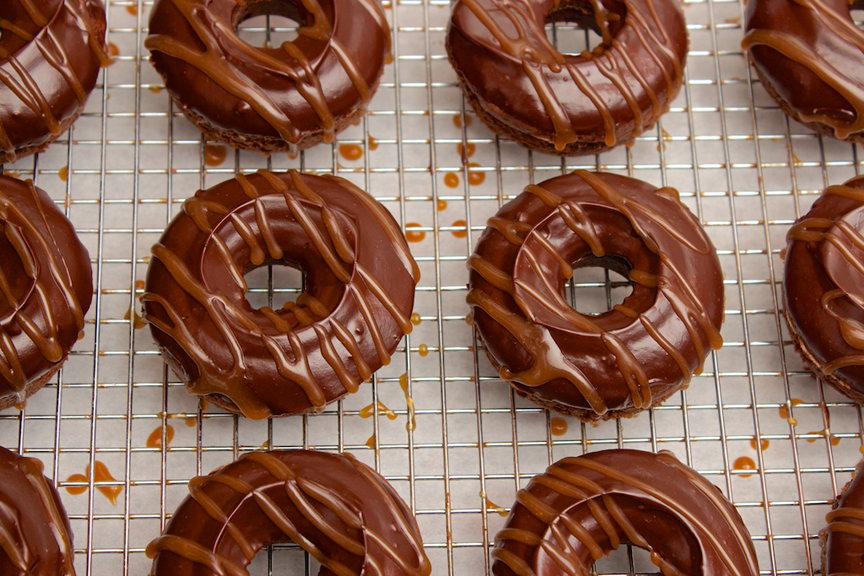 I've had a bit of a donut obsession over the last few months. I'm not 100% sure why. I don't really crave them, and they're not really my favourite dessert. If there was a box of store bought donuts sitting in the lunch room at work, I could easily pass it up. Chocolate cake, on the other hand, I would have to be dragged from. So, my obsession has baffled me slightly. I actually blame Pinterest. I've never made homemade donuts before, so I think I felt: a) left out and b) up to the challenge.
I've been on the hunt for a donut pan for a while. It was one of those things where I would see them everywhere when I didn't want to buy one, and nowhere when I did want to buy one. I finally found one at a great local kitchenware store this weekend. I wasted no time and got to work on these delicious treats.
These donuts are baked and have the texture and density of cake (hence the name, cake donuts). The chocolate is rich, the glaze is sinful and the salted caramel is, well, amazing. Baking donuts are also a tad healthier and less greasy than traditional deep fried donuts. They are also very easy to make and they take no time (9 minutes)! I've already had orders from my hockey team to bring a few dozen to our game on Wednesday. They are a very supportive (and hungry) bunch.
You will need: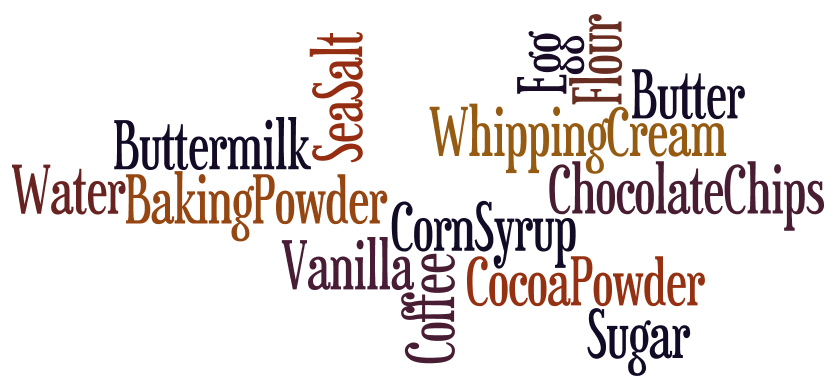 For the Mocha Donuts:
1 -1/4 cup flour
3/4 cups sugar
1/3 cup cocoa powder
1 tbsp baking powder
1/4 tsp salt
1/4 cup strong brewed coffee
1/3 cup buttermilk
1 tsp vanilla
1 egg
3 tbsp butter (melted)
For the Chocolate Glaze:
1/2 cup semi-sweet chocolate chips
2 tbsp butter
1 tbsp water
For the Salted Caramel:
1 cup white sugar
1/4 cup water
1/2 cup whipping cream
1 tbsp corn syrup
2 tbsp unsalted butter
1-1/2 tsp sea salt (I use fleur de sel)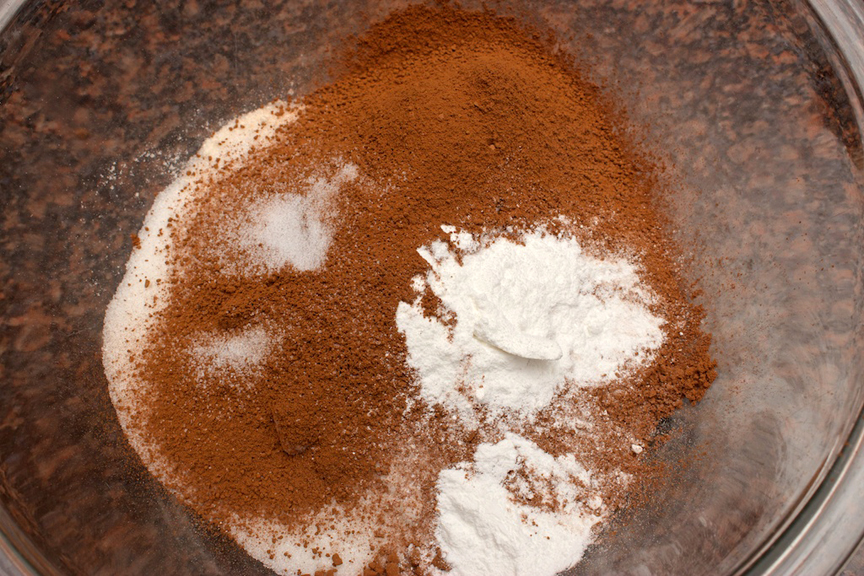 In a medium-sized bowl mix together flour, cocoa, sugar, baking powder, and salt.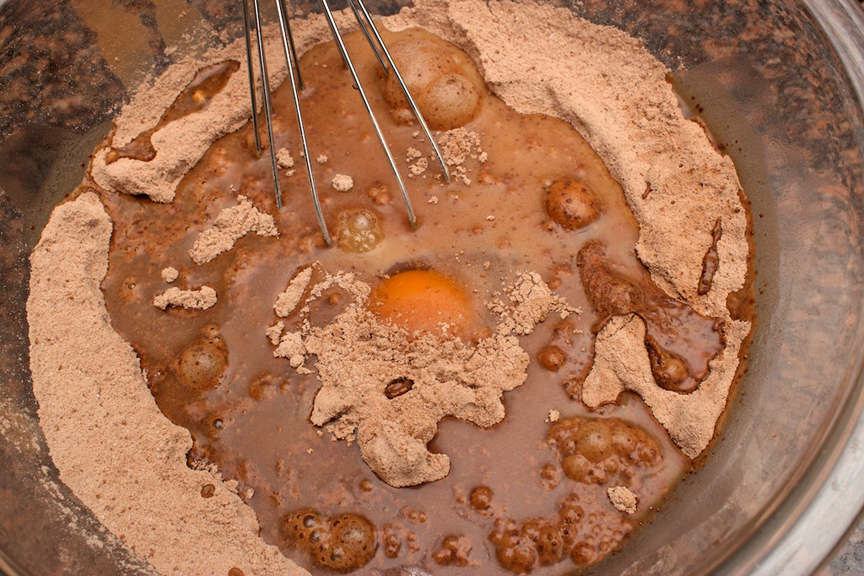 Add in your egg, buttermilk, coffee, and vanilla.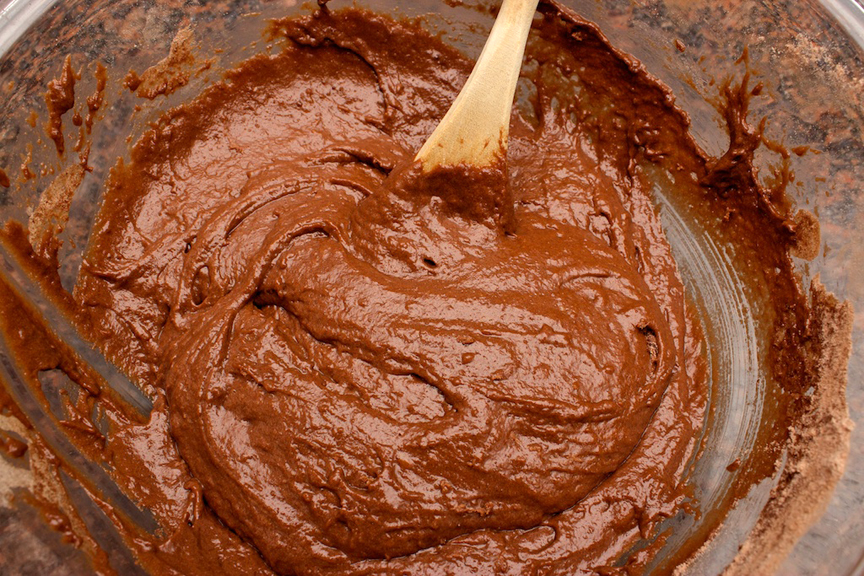 Mix until well combined.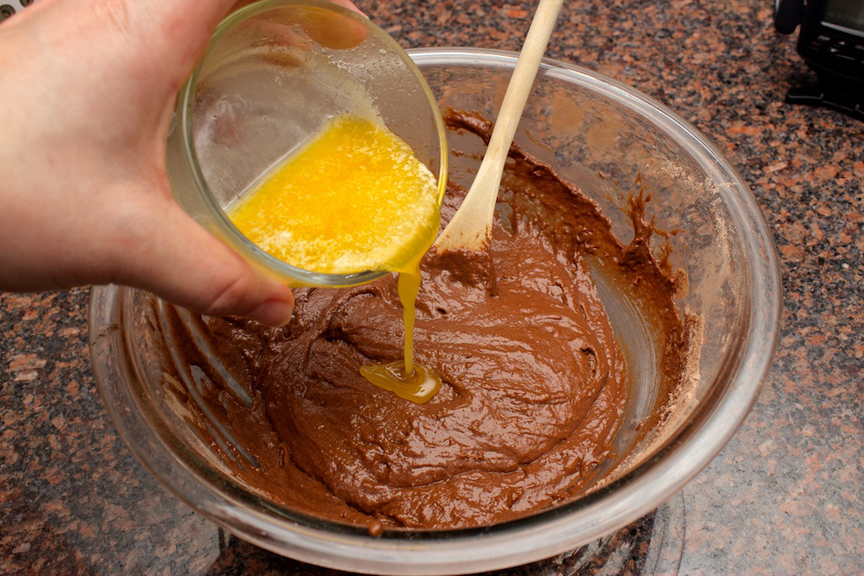 Pour in the melted butter and stir just until incorporated.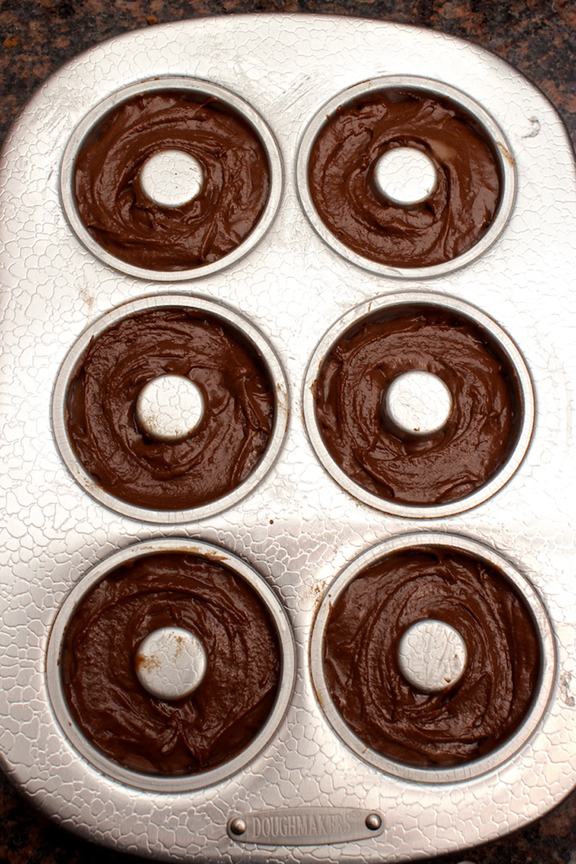 Fill well-greased donut pans 2/3 full.
Bake in a 425 degree fahrenheit oven for 7-9 minutes, or until a toothpick inserted into the donut comes out clean.
Cool in pan for 5 minutes.
Remove from pan and place on wire rack until completely cooled.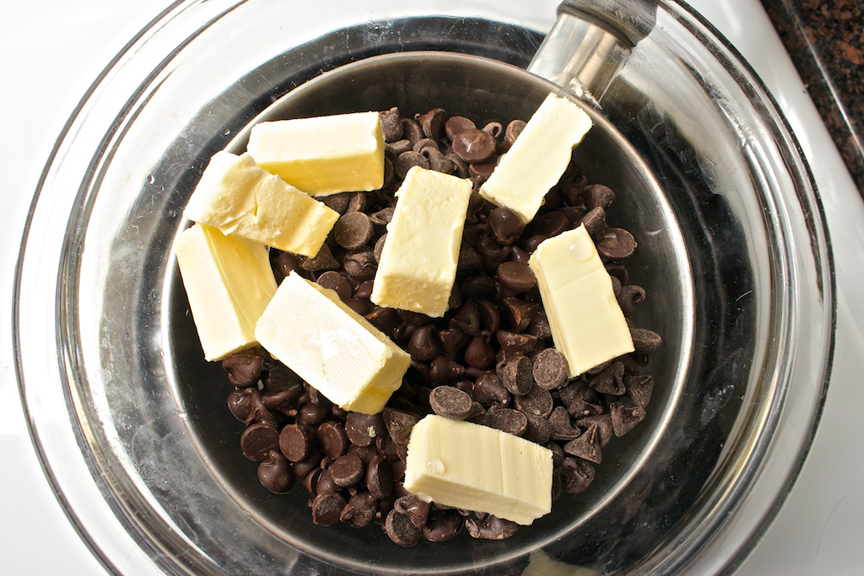 Now let's make our glaze!
Using a double boiler method, place your chocolate chips, butter and water in a glass bowl over simmering pot of water.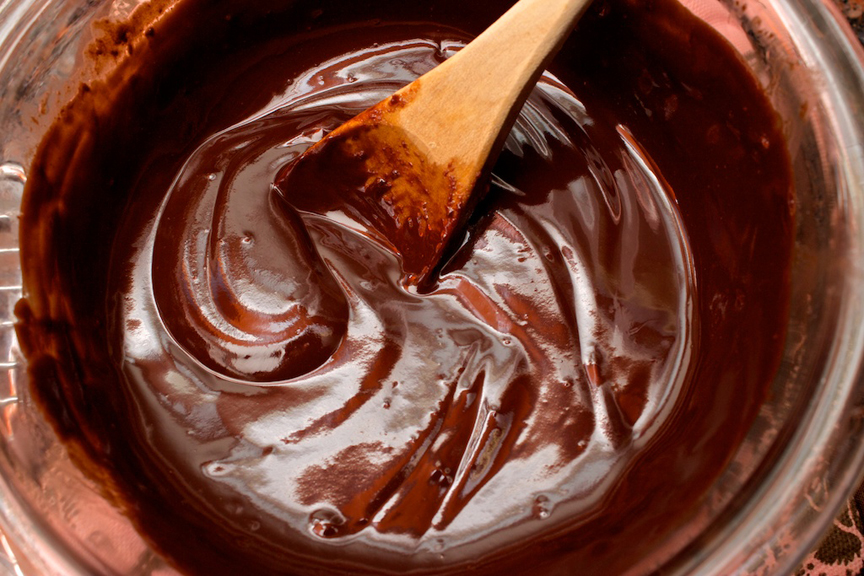 Melt chocolate and stir until smooth.
Remove from heat.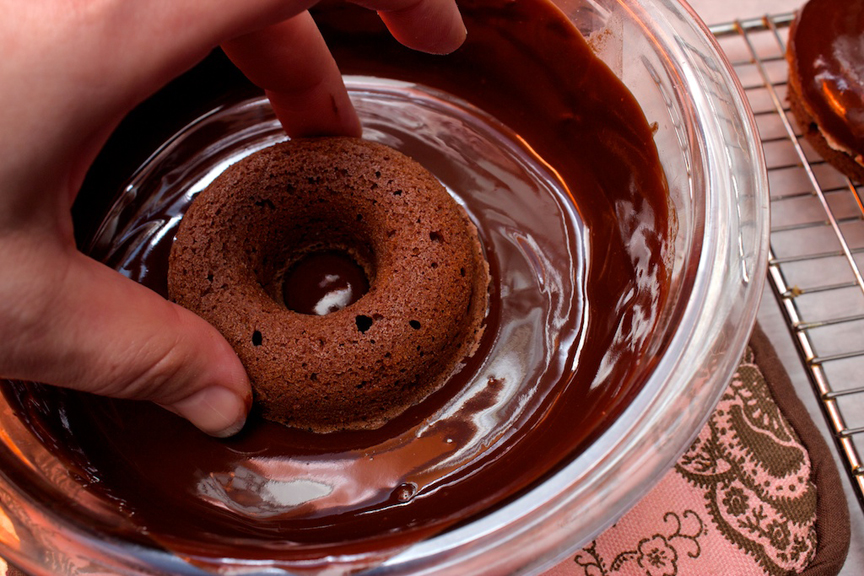 Immediately dip the top half of the donuts into the glaze.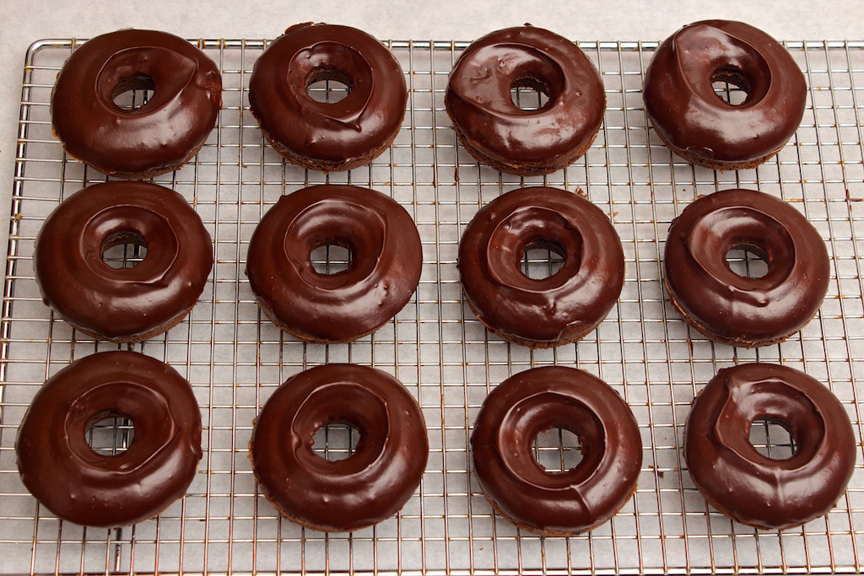 Set aside on a wire rack until the chocolate glaze has set.
While these are setting,  make the delicious salted caramel!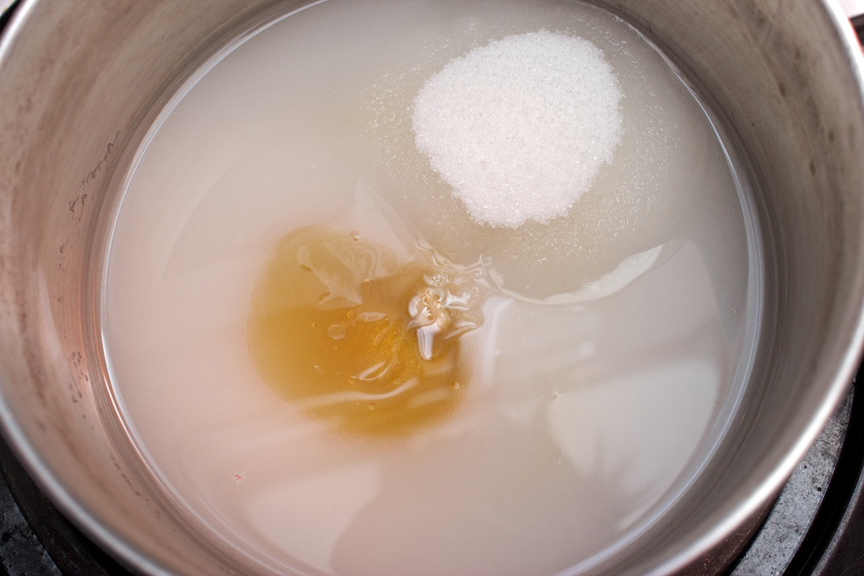 Place the sugar, water, and corn syrup in a small saucepan, stirring to combine.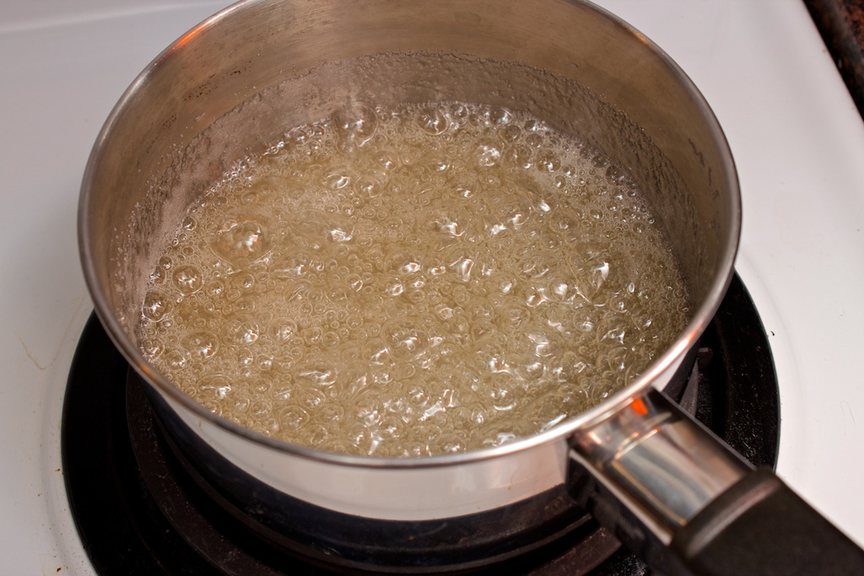 Without stirring, bring to a boil over high heat, swirling the ingredients in the pan occasionally.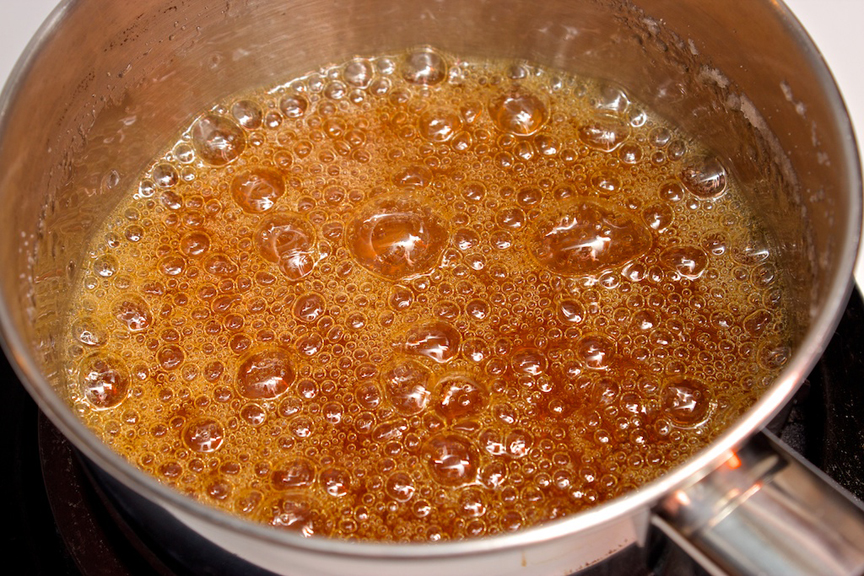 Continue boiling until the mixture reaches an amber color, about 10 minutes.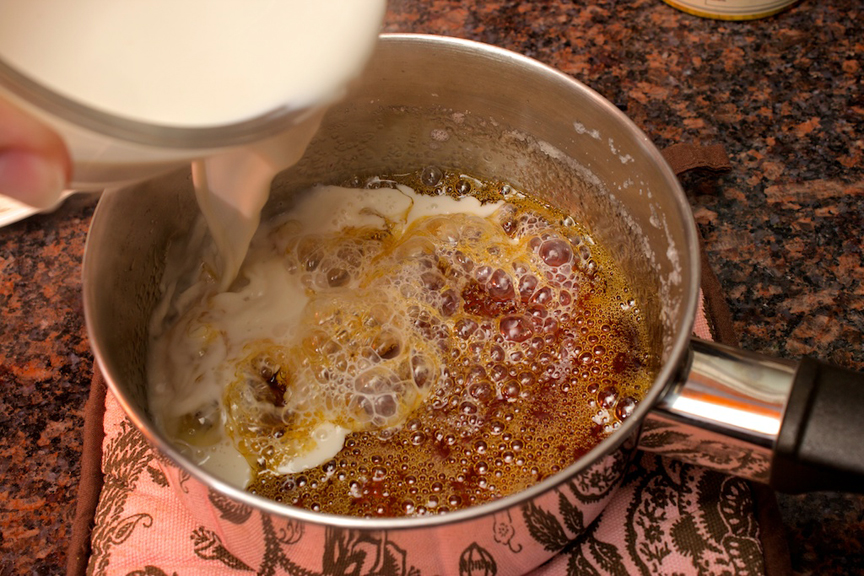 Remove from heat and very carefully (the mixture will quickly expand and sputter) add the cream in a slow steady stream, being sure to stir constantly.
Next, stir in your butter and sea salt.
Mix until completely combined.
Cool to room temperature before using.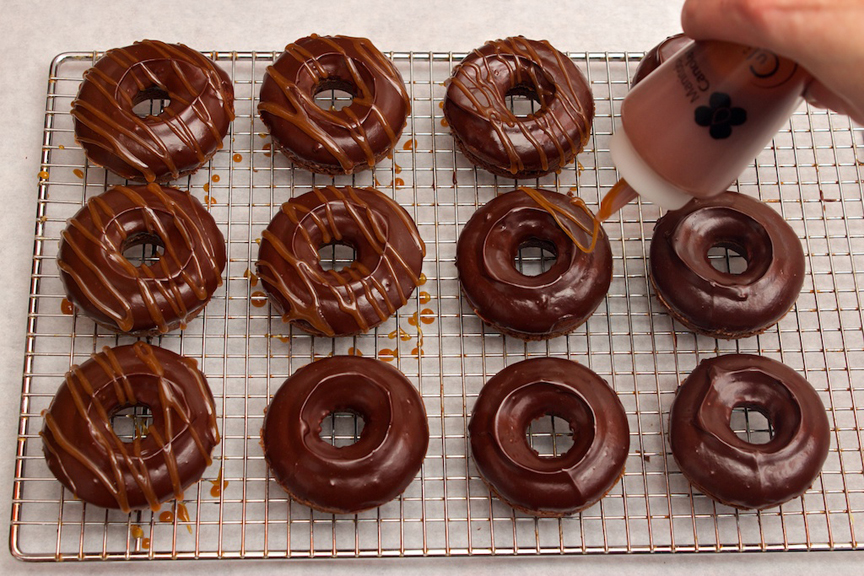 Drizzle your cooled salted caramel over your donuts.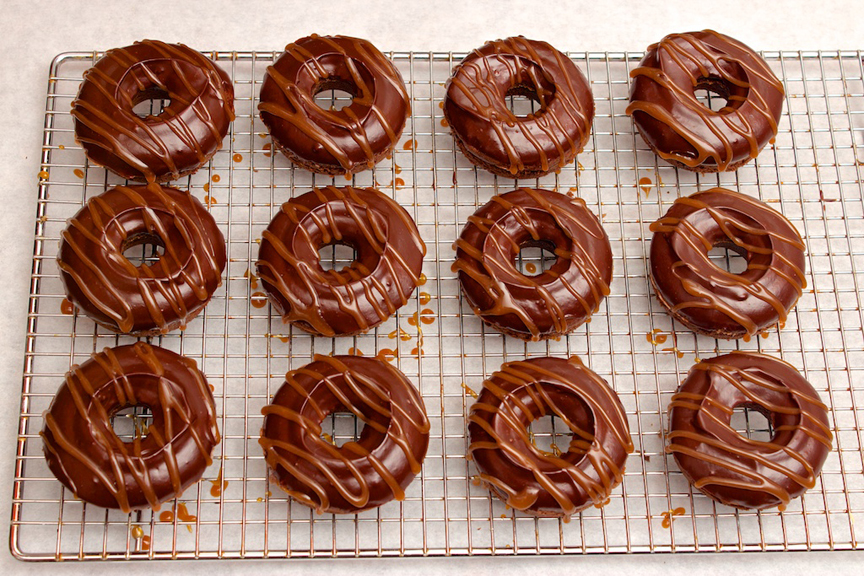 How AMAZING does this look?!
So freakin' delicious.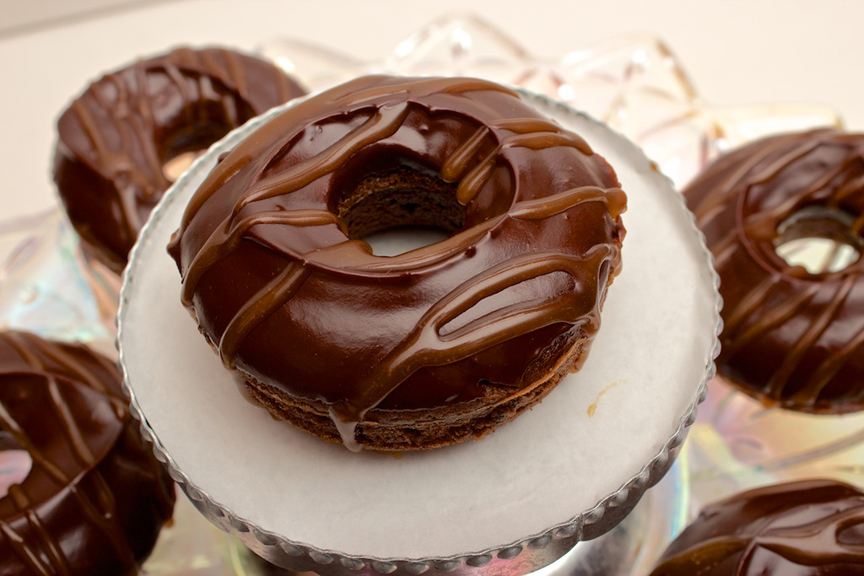 The donuts are very chocolatey and cake-like.
The salted caramel brings a wonderful hint of sweetness.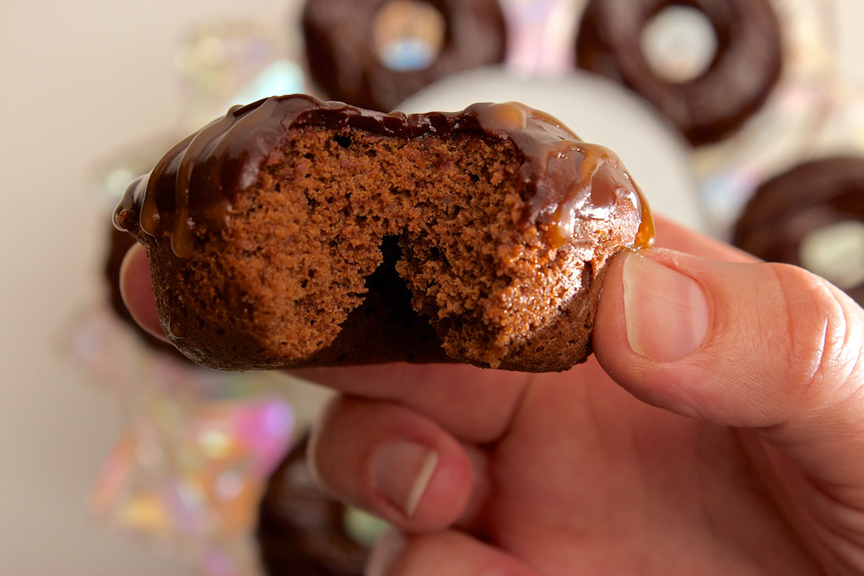 You won't be able to stop at one.
Trust me.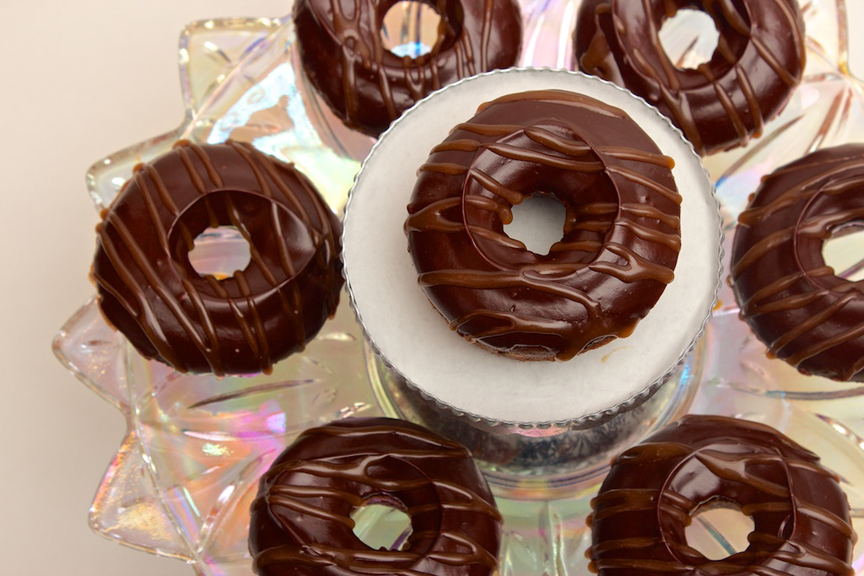 Enjoy!
Recipe adapted from: Back for Seconds