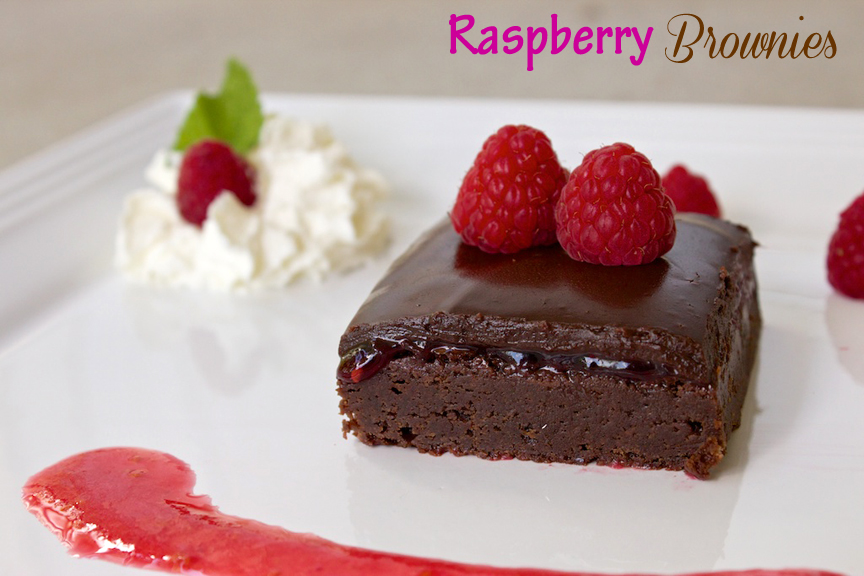 I've been meaning to blog these decadent brownies for a couple years now. Basically, ever since a bunch of us went out to my friends cabin and we devoured an entire pan in 2 hours. Yeah, they're that good.  They're also incredibly simple and quick to make, which is perfect for my life these days.
One of the reasons I love the ladies on my ice hockey team is that they allow me to experiment on them with recipes. I brought a pan of these brownies to our game today and I was reassured they were blog worthy. They are rich, fudgy chocolate brownies with a tart layer of raspberry jam. Not to mention the sweet glaze on top. This recipe makes a lot of brownies (approximately 32 small squares). Because they are so rich, you can easily cut them into smaller pieces.
You can also use your homemade raspberry jam, or your favourite store bought brand. You really cannot go wrong. I highly recommend you make these for your next BBQ or picnic. They are delicious!