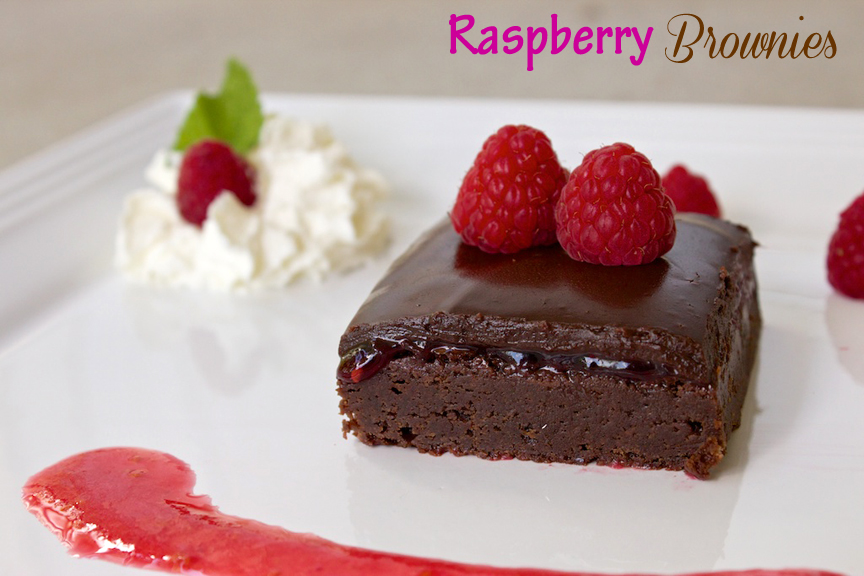 I've been meaning to blog these decadent brownies for a couple years now. Basically, ever since a bunch of us went out to my friends cabin and we devoured an entire pan in 2 hours. Yeah, they're that good.  They're also incredibly simple and quick to make, which is perfect for my life these days.
One of the reasons I love the ladies on my ice hockey team is that they allow me to experiment on them with recipes. I brought a pan of these brownies to our game today and I was reassured they were blog worthy. They are rich, fudgy chocolate brownies with a tart layer of raspberry jam. Not to mention the sweet glaze on top. This recipe makes a lot of brownies (approximately 32 small squares). Because they are so rich, you can easily cut them into smaller pieces.
You can also use your homemade raspberry jam, or your favourite store bought brand. You really cannot go wrong. I highly recommend you make these for your next BBQ or picnic. They are delicious!
You will need:

4 ounces unsweetened chocolate, finely chopped (I used BAKER's Chocolate)
3/4 cup unsalted butter
2 cups white sugar
3 eggs
1 tsp. vanilla
1 cup flour
3/4 to 1 cup raspberry jam (homemade or your favourite brand)
3/4 cup whipping cream
6 ounces semi-sweet chocolate, finely chopped (I used BAKER's Chocolate)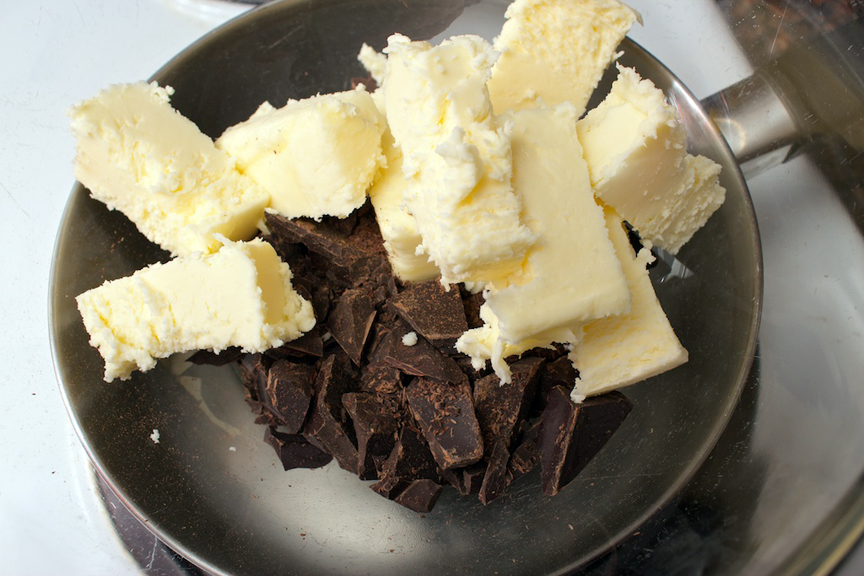 Using a double boiler method, melt unsweetened chocolate and butter in a large bowl.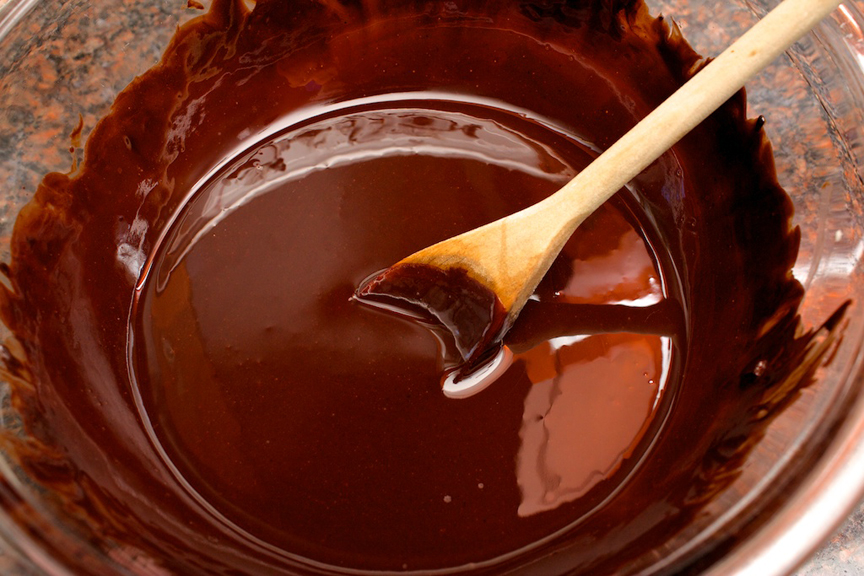 Ensure everything is melted and the chocolate is nice and smooth.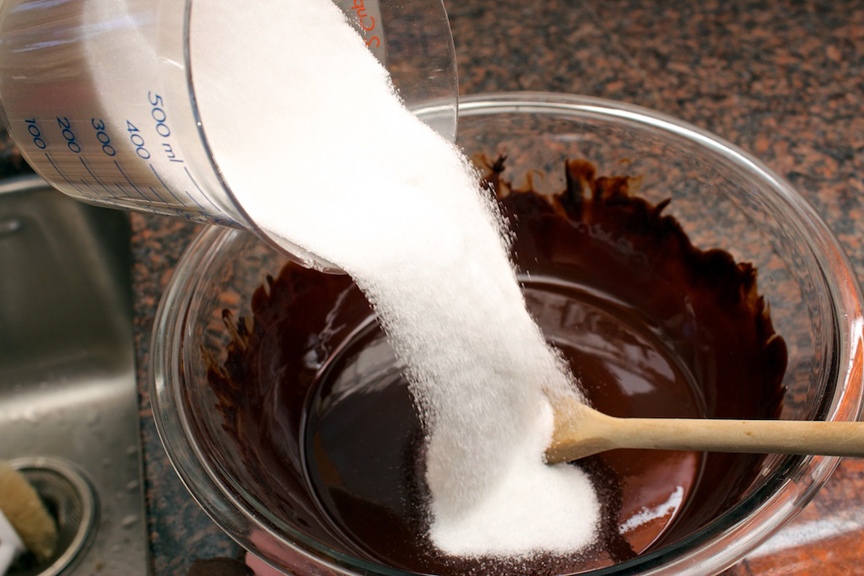 Remove bowl from stove and add sugar.
Mix well.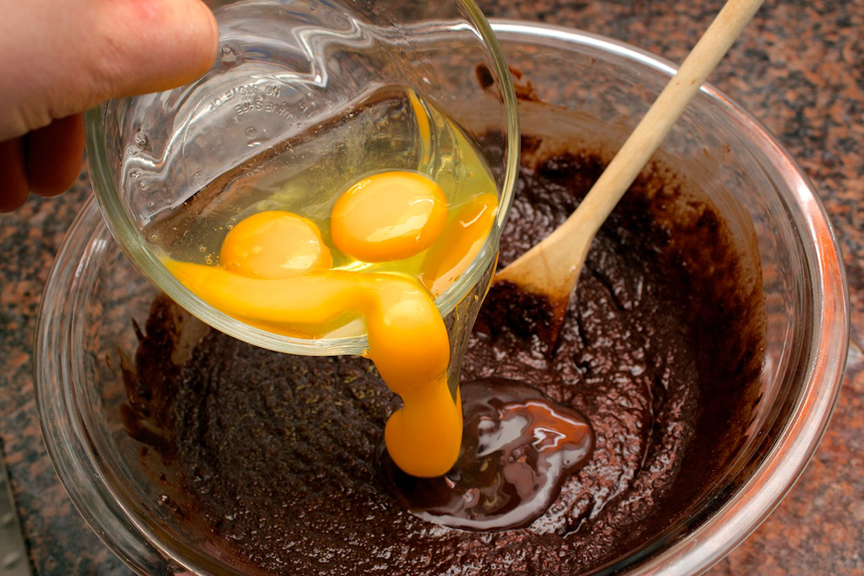 Next add your eggs.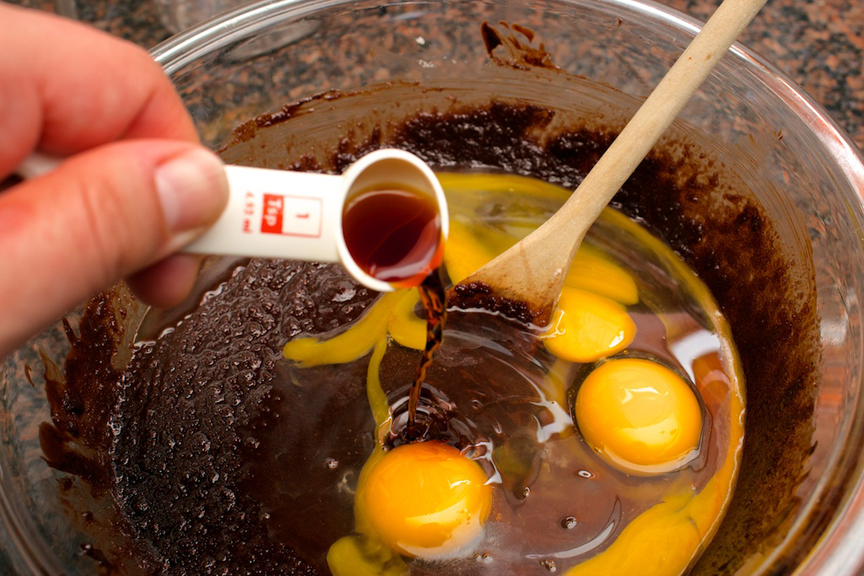 Then add your vanilla.
Mix well until completely combined.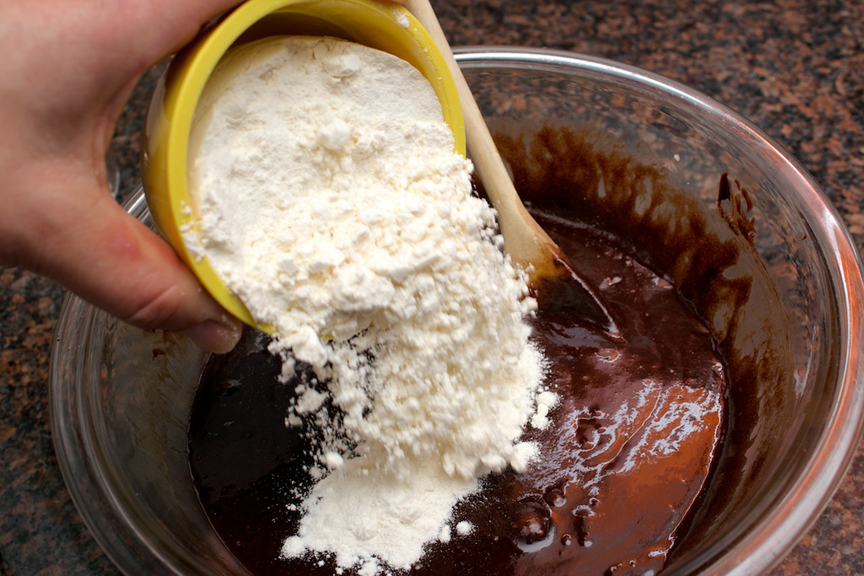 Add in flour and stir until well blended.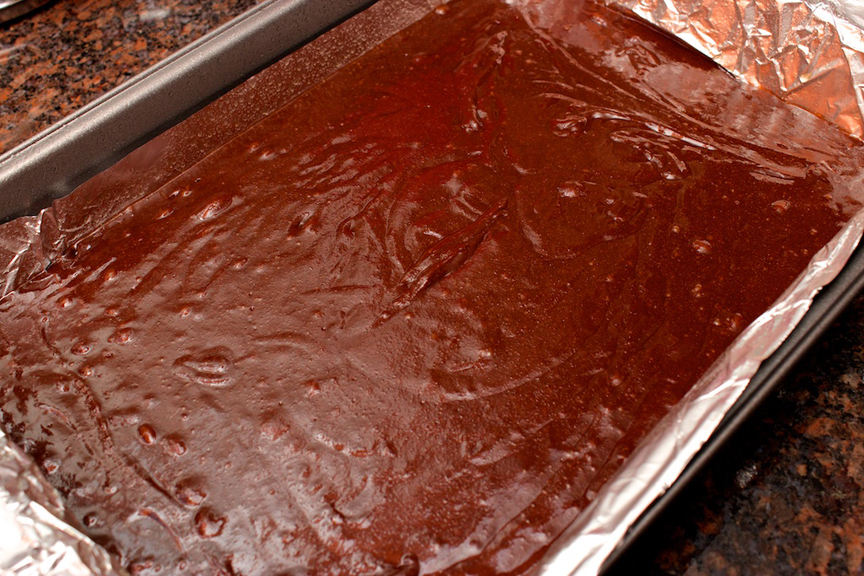 Line a 13″ x 9″ baking pan with aluminum foil, with the ends of foil extending over the sides of the pan.
Grease foil with cooking spray.
Pour your brownie banner into the pan and spread evenly.
It even helps to bang the pan on the counter a couple times to get rid of any air bubbles.
Bake in a 350 degree fahrenheit oven for 25-35 minutes, or until a toothpick inserted in the centre comes out with fudge crumbs.
You really need to ensure you do not over bake, or else it will come out quite dry. I took mine out after 25 minutes.
Allow brownie to cool in the pan completely.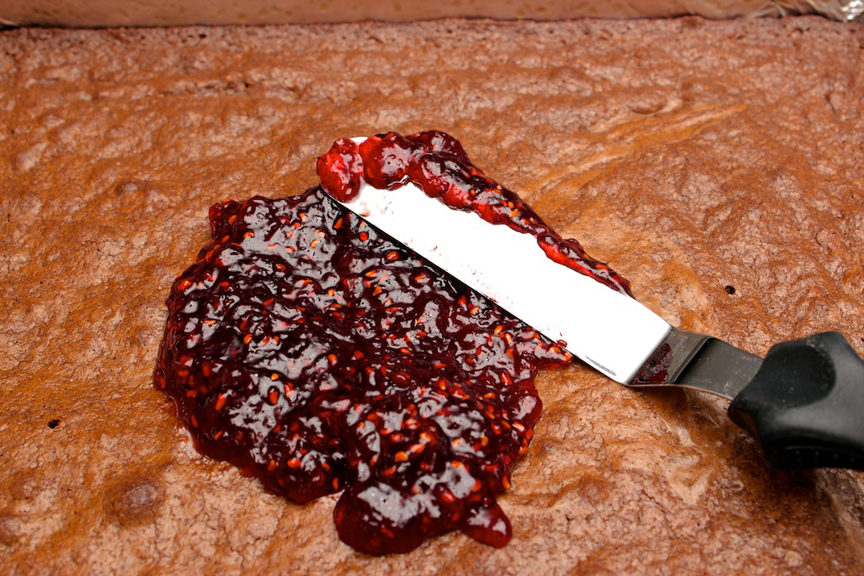 Once brownie is completely cooled, spread raspberry jam in a thin layer over top.
I use 3/4 – 1 cup of raspberry jam because I love that fruit layer in these brownies.
Feel free to use more or less depending on your preference.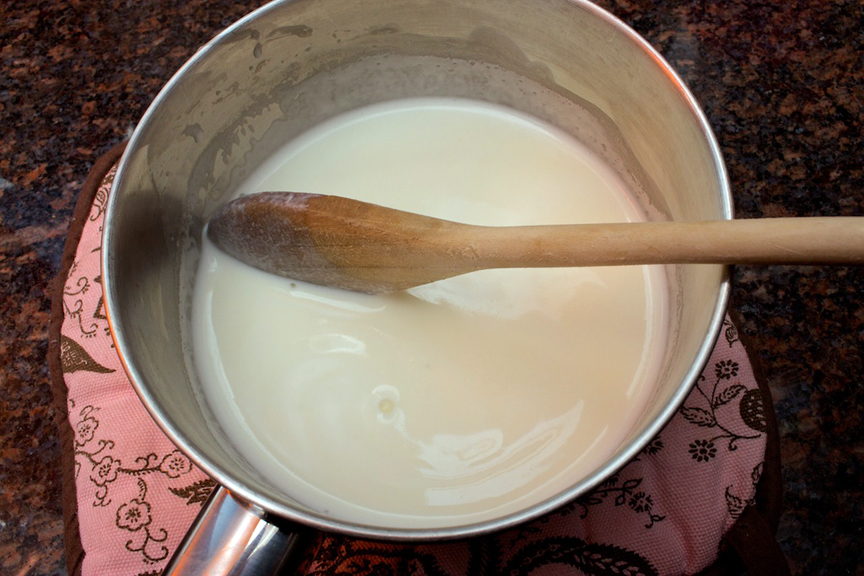 Now, let's make our delicious chocolate glaze for the top of the brownies.
In a small saucepan, bring whipping cream to a low simmer over medium-high heat.
Remove immediately from stove.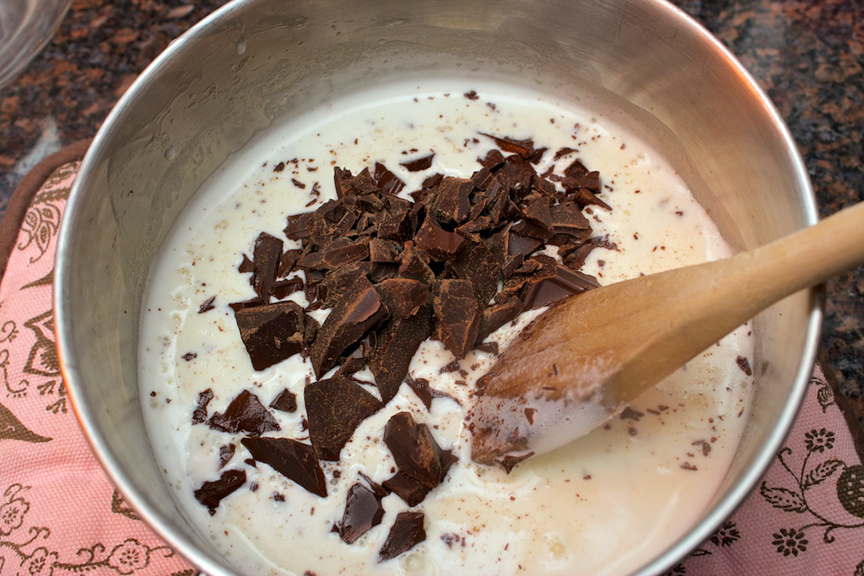 Stir in semi-sweet chocolate until chocolate is completely melted.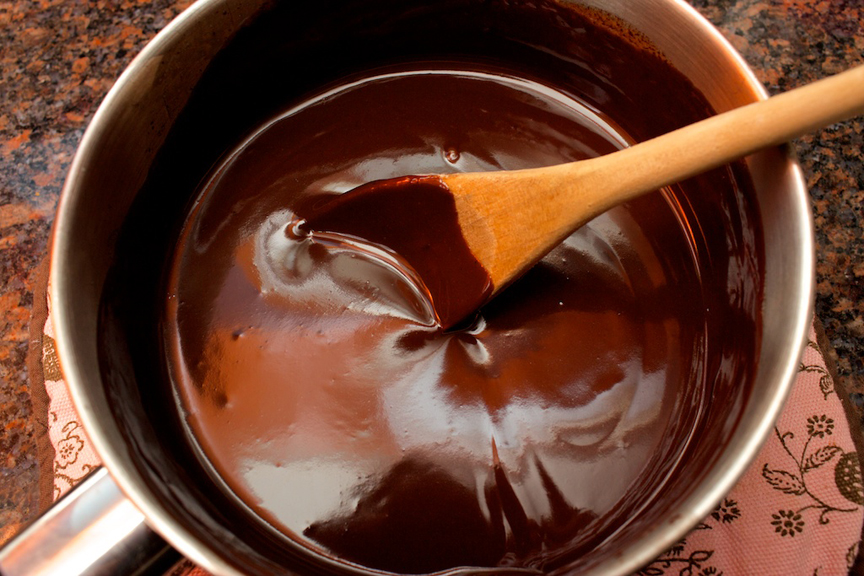 So delicious and rich.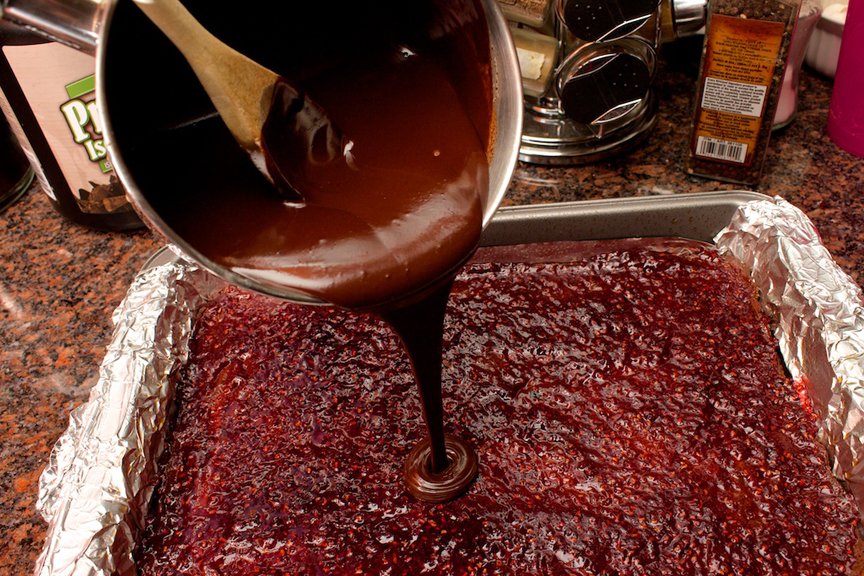 Pour chocolate glaze over the jam layer and spread until jam is completely covered.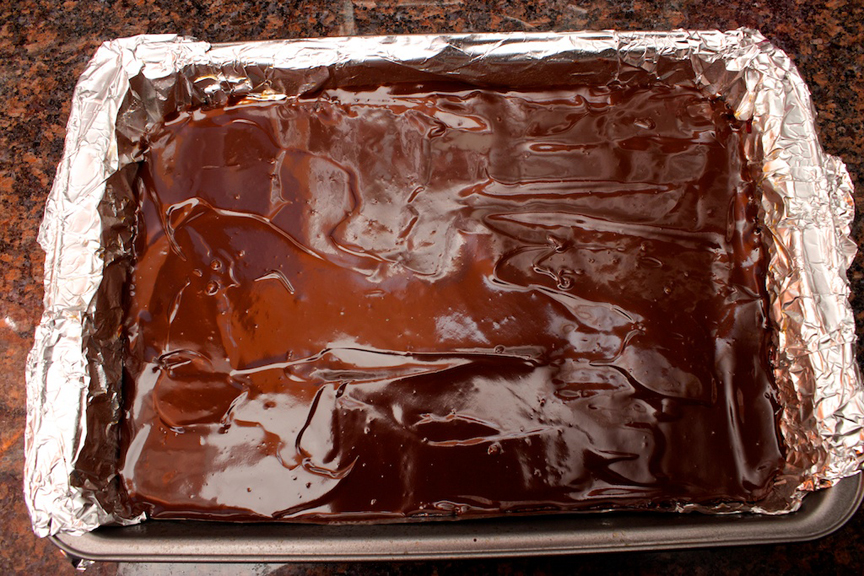 Refrigerate for at least 1 hour to set the chocolate glaze.
Lift brownies from the pan using the foil handles and cut into small squares.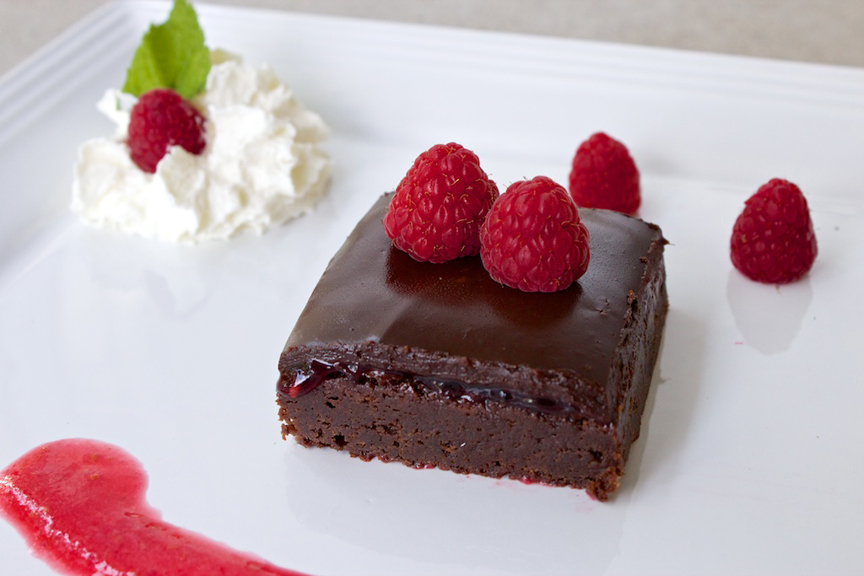 Serve with fresh raspberries if your heart desires.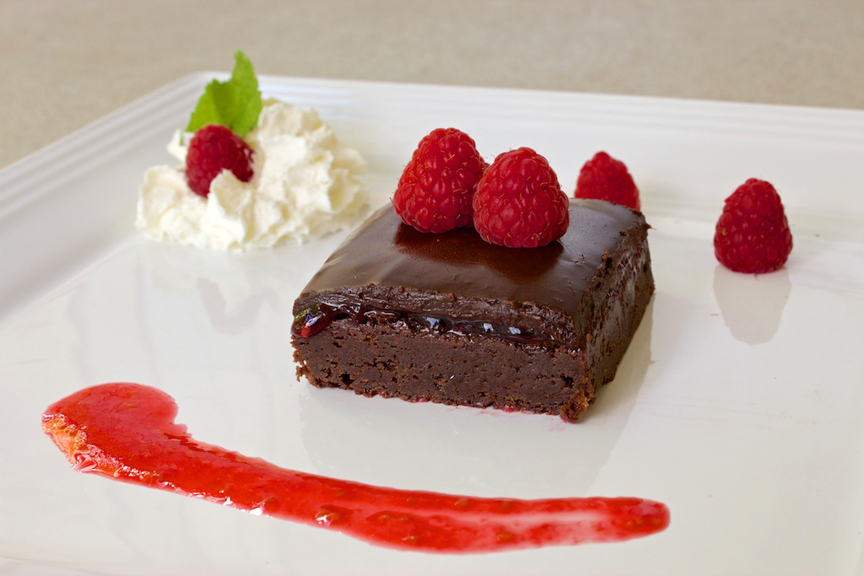 These are the best brownies in my baking repertoire.
I love them.
I could eat them every day.
But I won't.
I have a wedding dress to fit into.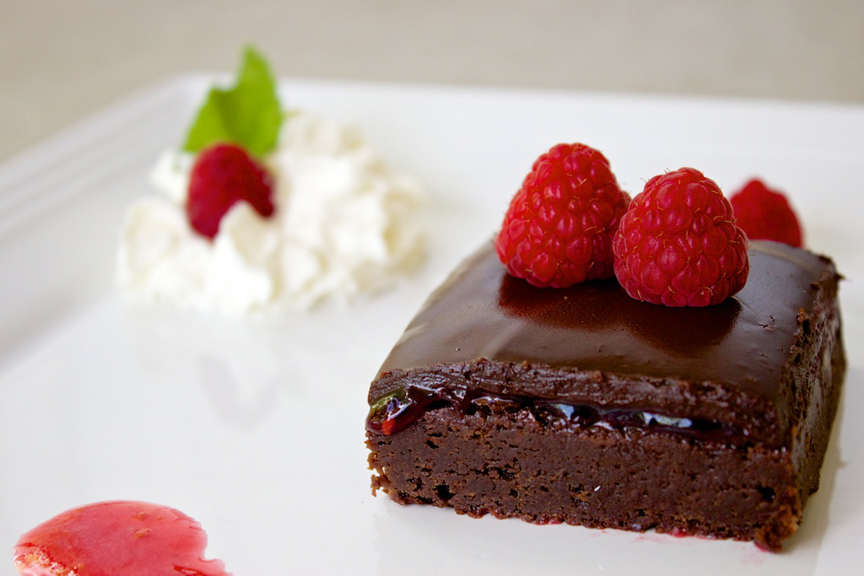 Enjoy!
Recipe adapted from: Kraft Canada