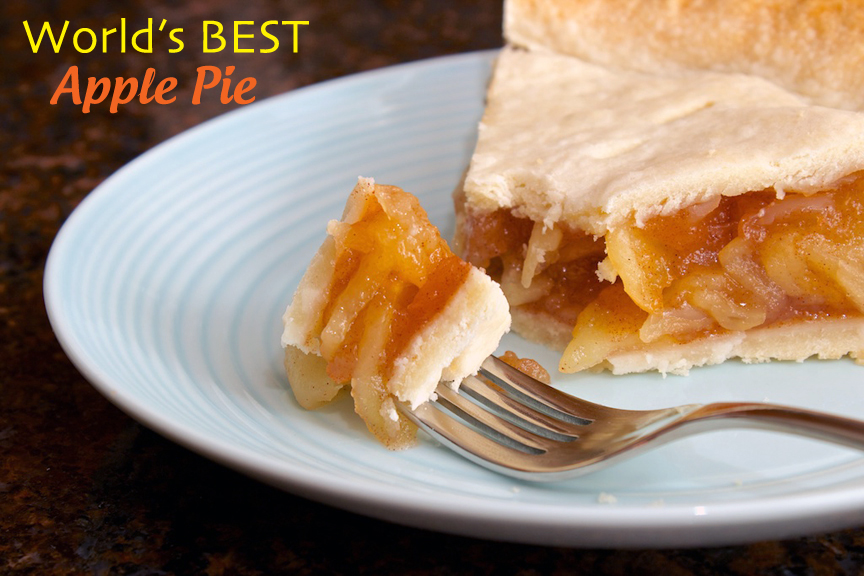 Oh kitchen and blog, how I've missed you. I am back from our 3-week honeymoon vacation in England and Italy. I must say, I didn't miss much. Let's be honest here, does anyone really look forward to coming home after a wonderful vacation? Sure, I missed my bed, my cats (who probably laid mostly on my bed), and such luxuries as clean clothes from my closet. But I wasn't ready to come back to reality so soon. I was, however, excited to share some fun things I was able to do on my trip. It is all pretty much food related (duh)!
I had the awesome opportunity one day while we were in Tuscany to learn how to make traditional Tuscan eggless pasta from scratch. Here's me with my lovely teacher, who was both patient and amazing. She even said I was a natural at dough rolling. I told them it was years of perogy making practice!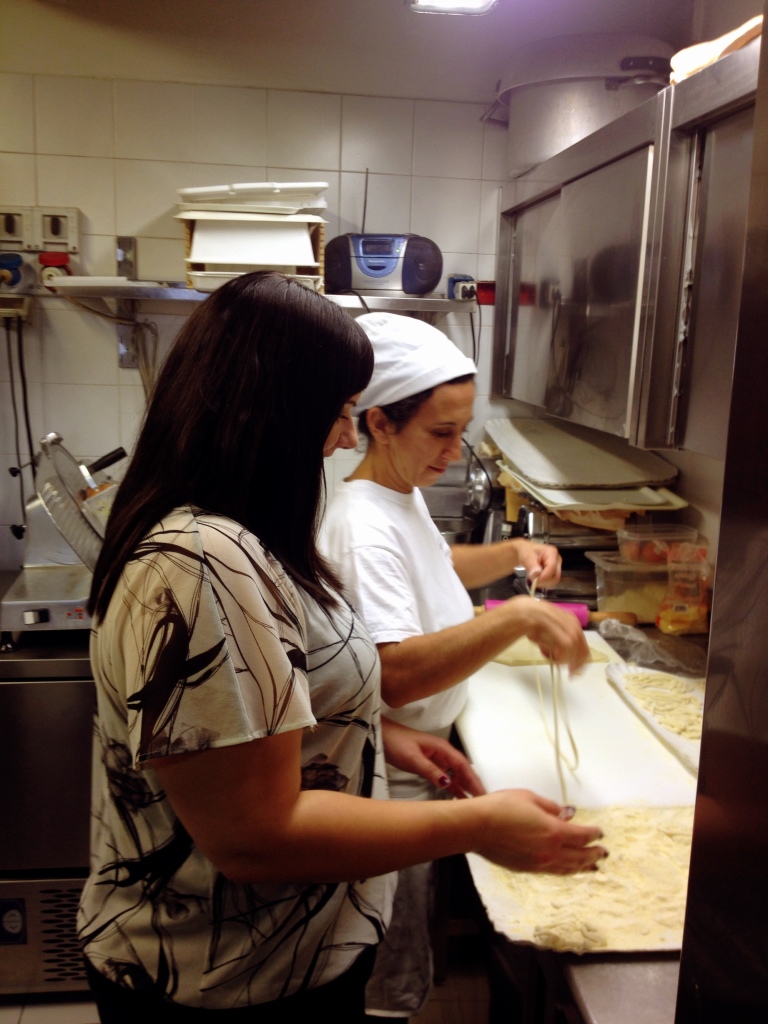 I also had some of the most amazing food at the villa where we stayed in Tuscany.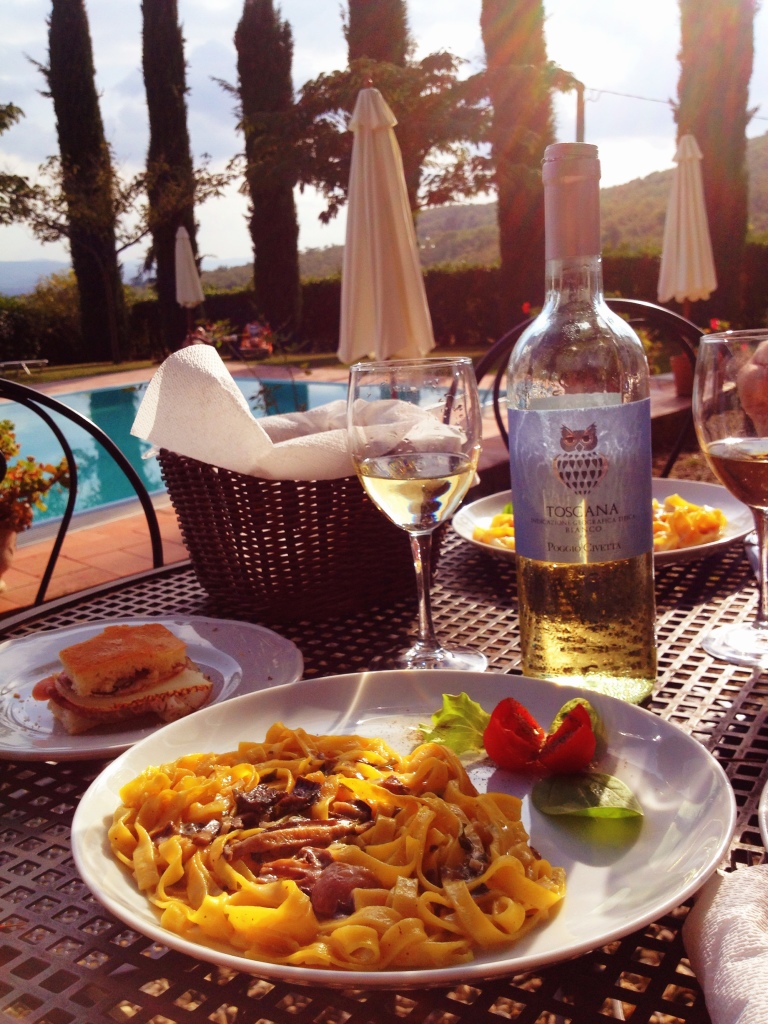 This was the lunch that greeted us upon arrival. So incredible!
And I cannot mention my trip to Italy without showing you the PIZZA!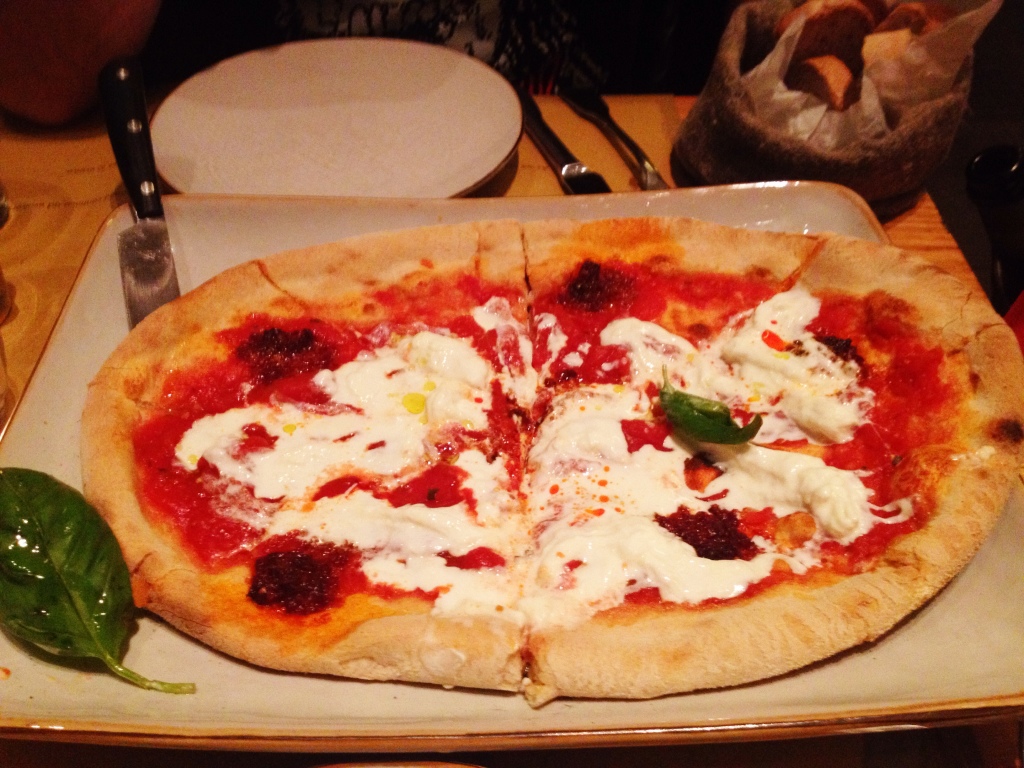 This one had homemade buffalo mozzarella and spicy caramelized salami.
It was probably the spiciest pizza I've ever had!
It was delicious. And it made me chug my Italian beer.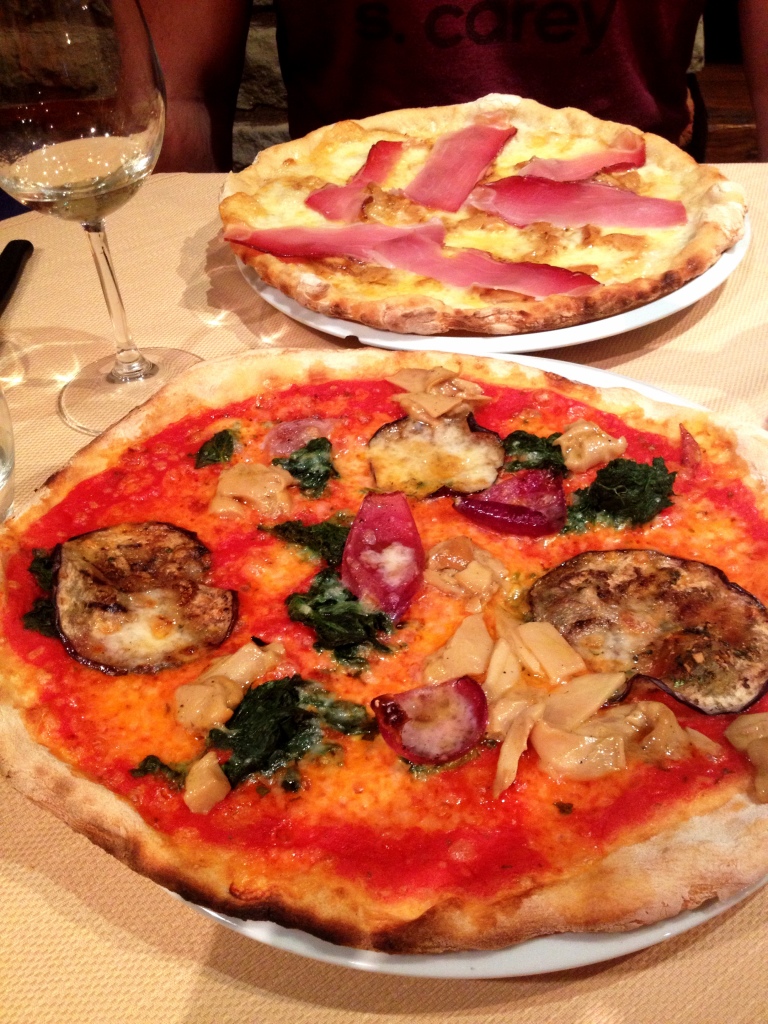 Like, c'mon!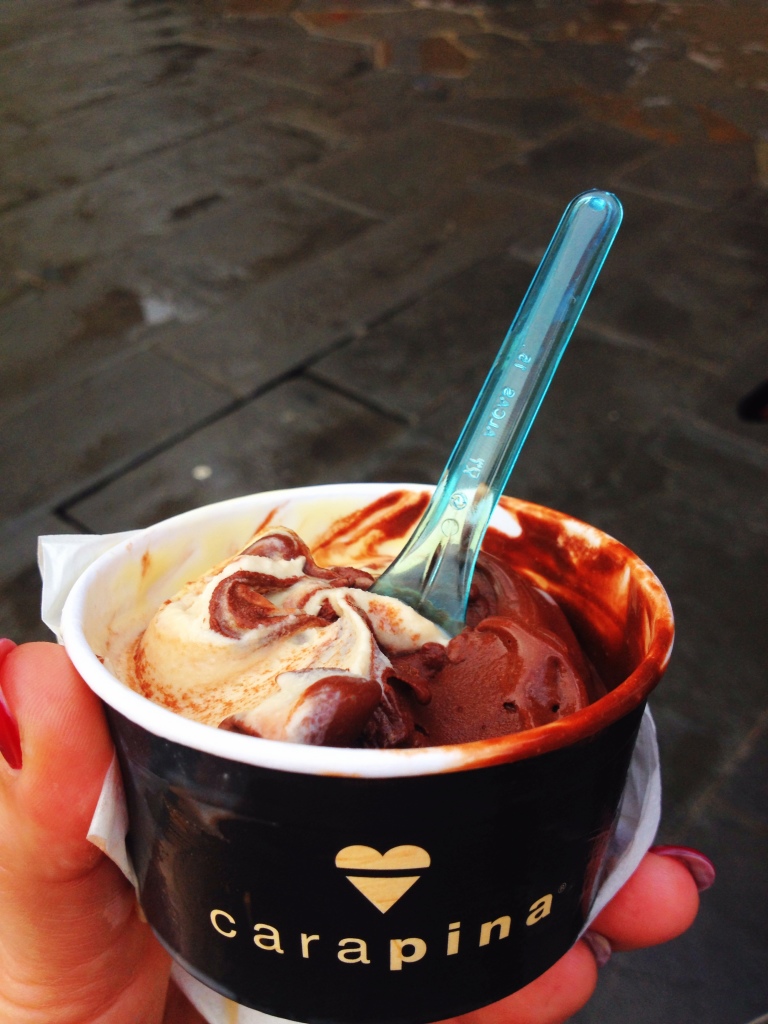 Carapina was my favourite gelato place in Florence and Rome.
They make all their gelato fresh every morning and have a dozen flavours at one time.
My favourite was the dark chocolate, hazelnut and marsala wine flavours shown above!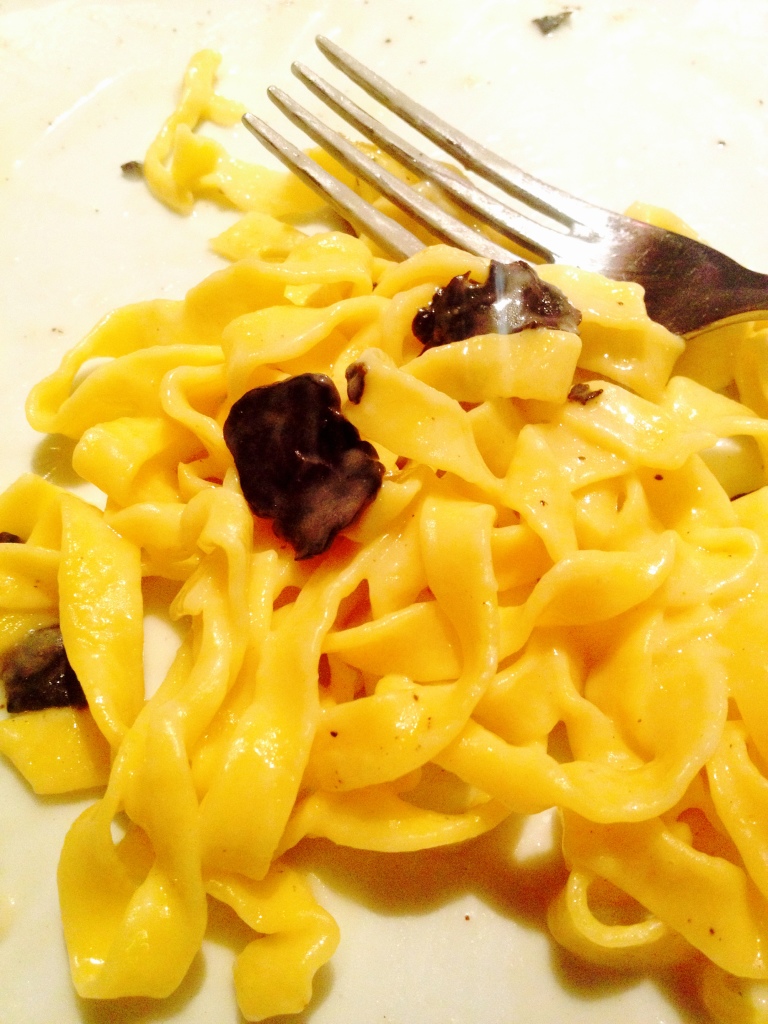 Truffles and mushrooms were in season while we were in Italy. They were everywhere and so delectable!
Pasta with truffles – get outta here! SO good.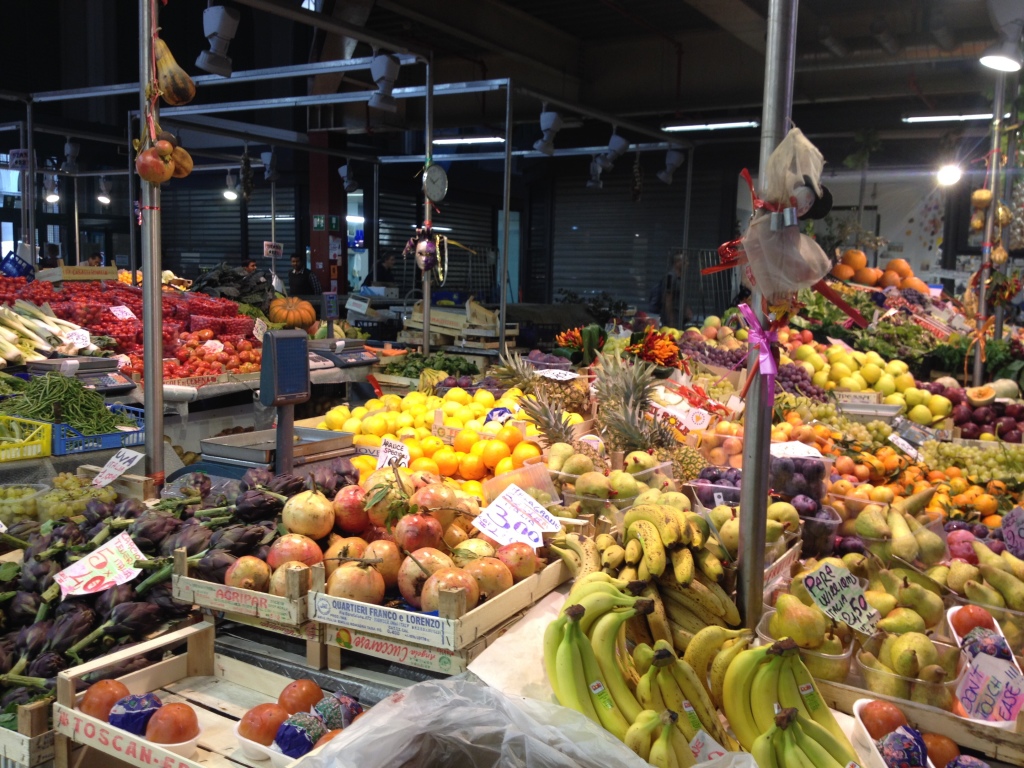 The open air meat, seafood and produce markets were also total eye candy. I wanted to buy everything.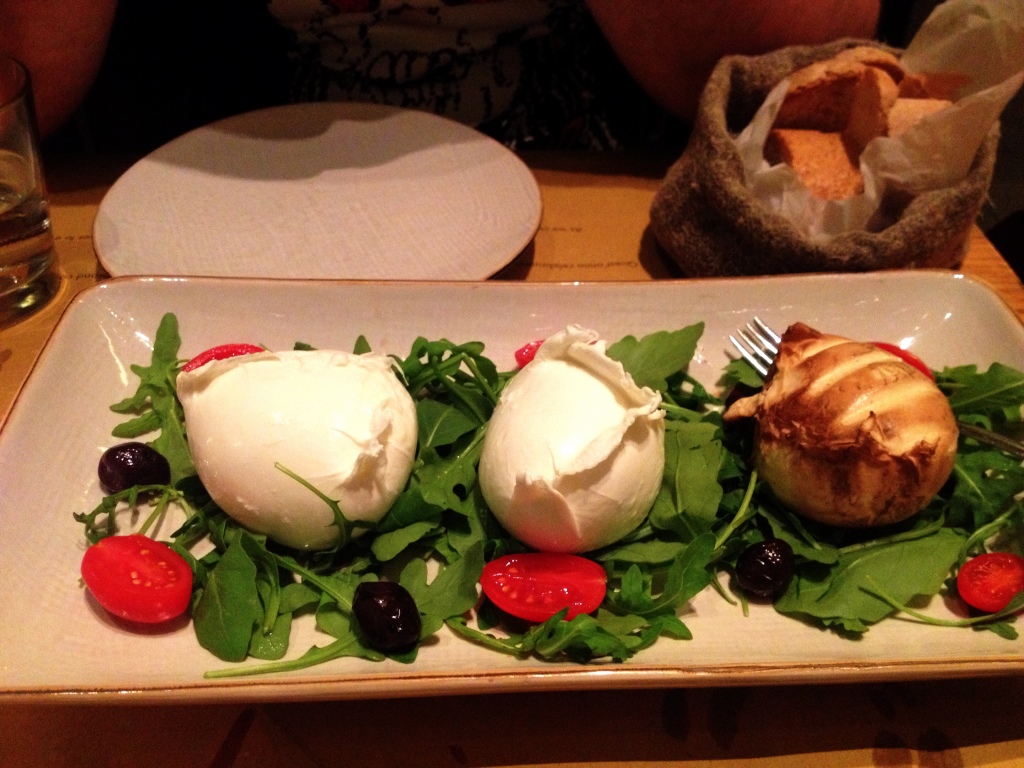 You know that place that served me that spicy pizza? Oh yeah, it's also a mozzarella bar!
Here is mild, strong and smoked mozzarella, made fresh (of course).
Let's all go back immediately!
As much as I loved dining out at a different restaurant for 3 weeks, I did miss my kitchen and making (healthy) food for ourselves. I also missed the food blogger community. And, of course, I missed my Mom

Claudia and I actually got together a few days before I left for Europe to make this apple pie. It was then that I deemed it "World's Best Apple Pie". Because it is. I mean, I might be biased? But I'm also a pretty good judge of food character (humble brag). The crust is so flaky and light, and the apple filling is warm, sweet and comforting. We made this particular apple pie with locally-grown apples from Claudia's friend's yard! Ah, the beauty of summer…which is slowly fading away. I recommend you try this apple pie immediately, and capture some of summer back into your lives.