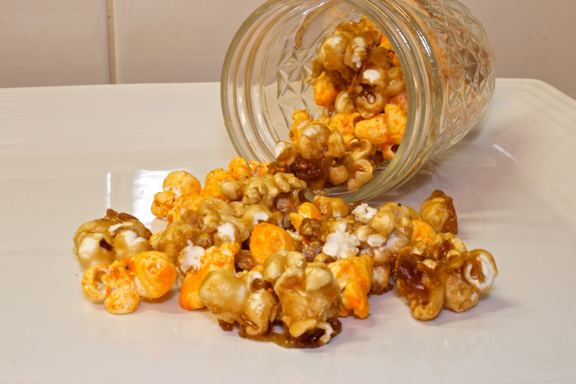 My best friend Denise is infatuated with Garrett Mix popcorn. Like, obsessed! When we went to New York City this past November, she bought two jumbo bags for herself and carried them onto the plane. One jumbo bag could probably fit a small child, I kid you not! I don't blame Denise for her love of this popcorn. It's seriously delicious. I often wonder if they lace it with something because it's beyond addictive. So much in fact that I felt the need to replicate it in some way. I can honestly say, this recipe is not as good as Garrett's, but since I don't live anywhere near the closest store and refuse to pay the shipping costs, this recipe is a solid solution to my cheddar/caramel popcorn cravings.
You will need: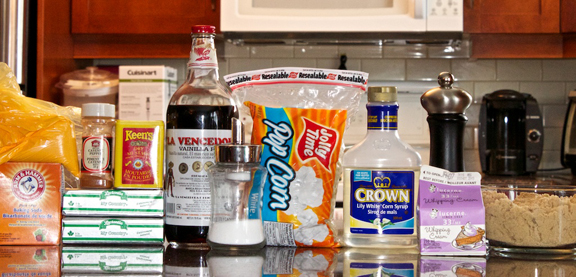 For the Cheddar Cheese Popcorn:
3 tbsp melted butter
1/4 cup cheddar cheese powder, plus 1 tablespoon
1/4 tsp mustard powder
1/4 tsp cayenne pepper
5 cups popped popcorn
Salt and pepper to taste
For the Caramel Popcorn:
1 cup unsalted butter
2 cups brown Sugar
½ cups corn syrup
1 tsp salt
½ tsp baking soda
1 tbsp heavy cream
1 tsp Vanilla
5 cups popped popcorn
*Note that 1/3 cup popcorn kernels make 10 cups of popped popcorn, which you will need for this recipe*
**Also note, I found this this caramel recipe also makes more than you will need to coat 5 cups of popcorn, so feel free to pop more and keep separately!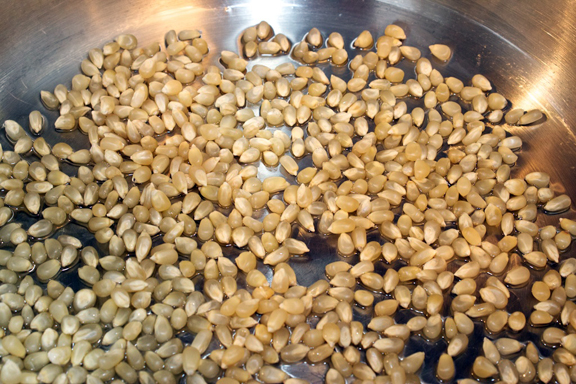 Begin by popping your popcorn kernels. You can use a stove top method, where you combine your kernels in some oil and heat in a large covered pot (which I prefer) or an air popper. Your choice.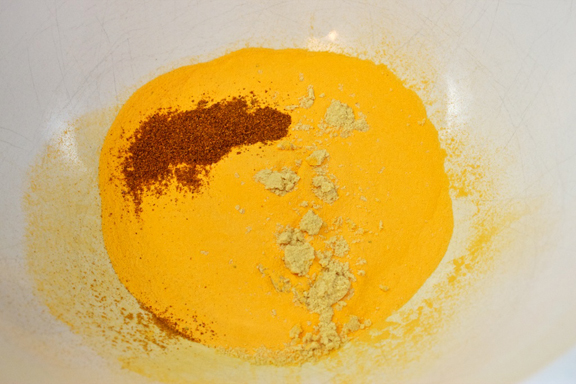 Let's make the Cheddar Cheese Popcorn first.
In a large bowl, combine the cheddar cheese powder, mustard powder, cayenne pepper and the popcorn. Season with salt and pepper to taste.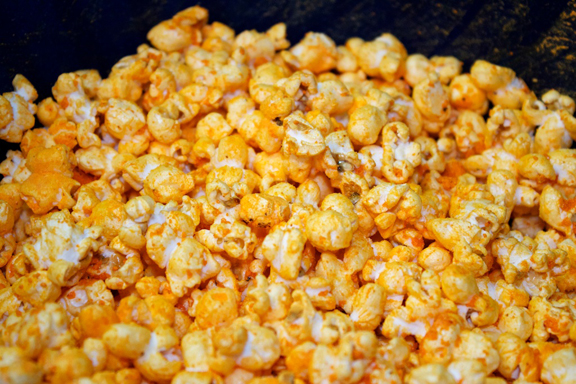 Drizzle your 5 cups of popped popcorn with your melted butter. Next, toss with your dry cheese powder mixture.
Set aside in an air tight container.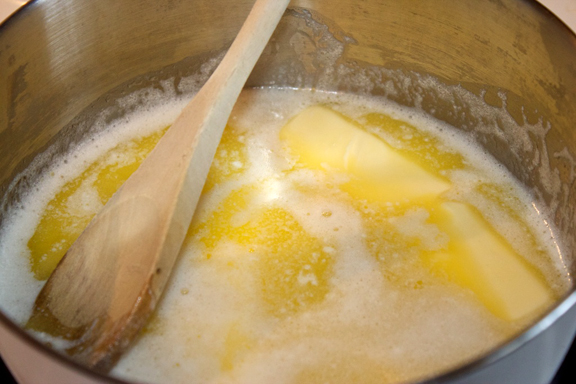 Now to make the Caramel Popcorn.
In a medium saucepan over medium high heat, melt your cup of butter.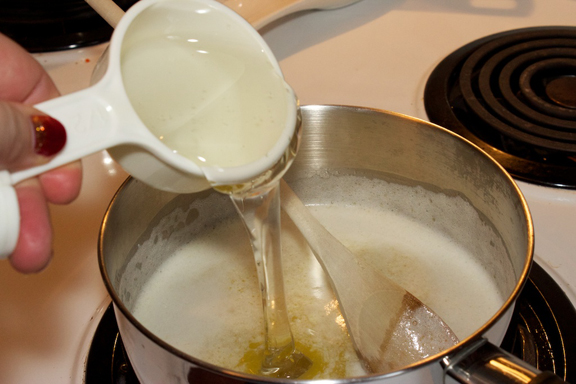 Next, add your corn syrup.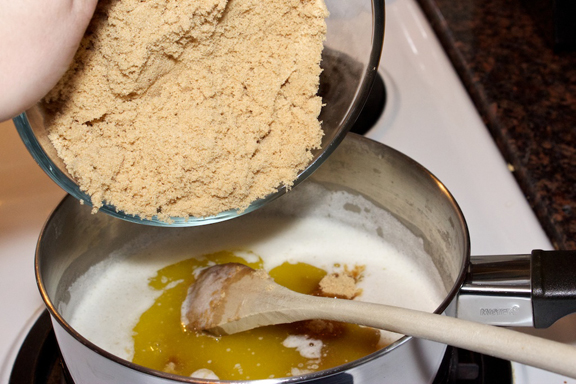 Then, add your brown sugar.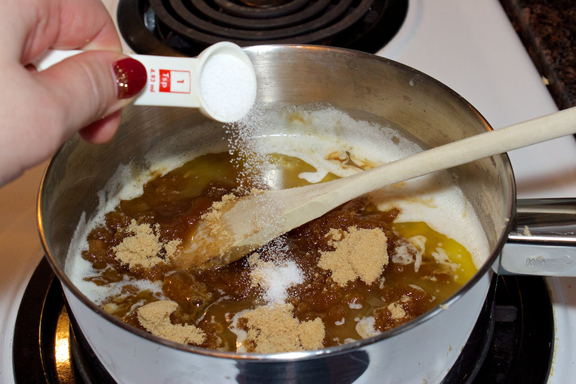 Finally, add your salt.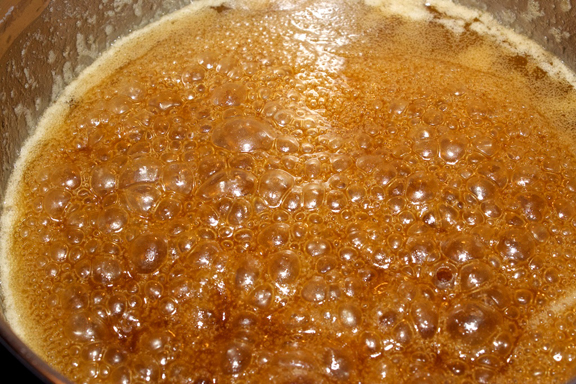 Stir the mixture well until the sugar has dissolved.
Bring to a boil and allow it to boil untouched for 5 minutes.
Keep an eye on the sugar to make sure it doesn't burn or boil over. I actually reduced the heat to medium-low to ensure it didn't burn. You may want to do the same.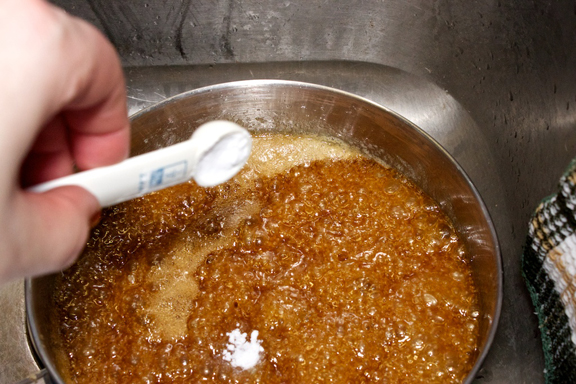 Remove saucepan from heat and carefully stir in baking soda.
It will begin to rise and boil vigorously so I did this step in my sink just to be safe! It didn't boil over, but you can never be too careful.
Stir in cream and vanilla extract and stir lightly.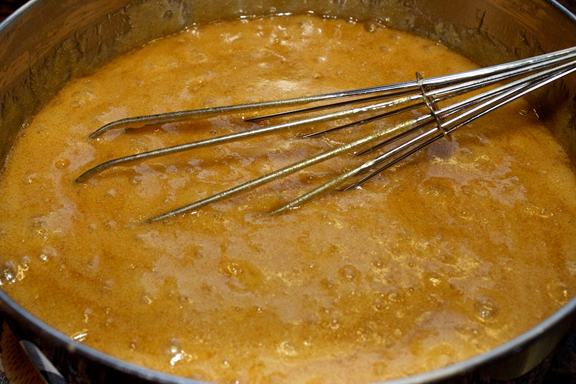 Your mixture should look like so.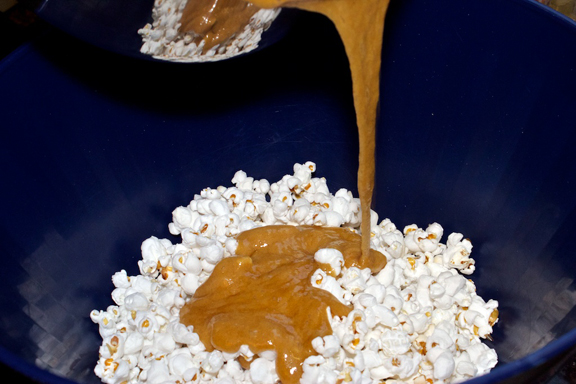 Pour the caramel over the batch of popcorn just enough to coat it.
As mentioned, I had way more caramel left over than what I needed for only 5 cups, so I popped more popcorn and finished off the batch.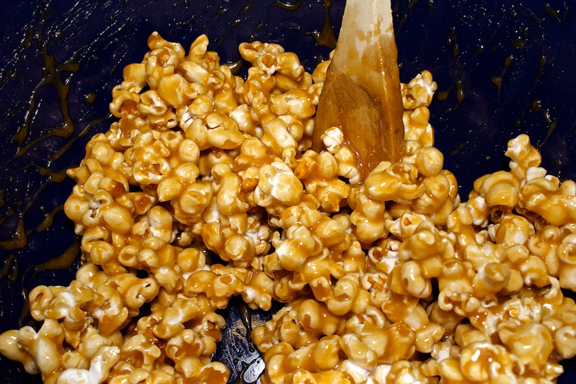 Stir until the popcorn is well covered.
How delicious does this look?!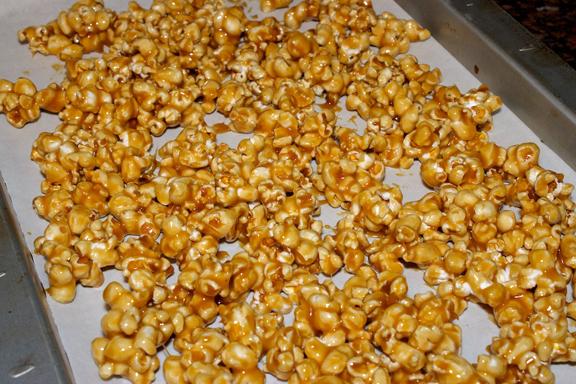 Line a baking sheet with parchment paper and spread popcorn evenly across the parchment paper.
Place it in a 250 degree fahrenheit oven for 1 hour.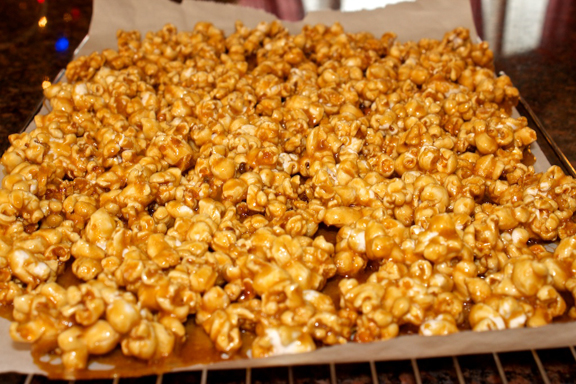 Once the popcorn is finished baking, remove pan from oven and set aside to allow to cool.
Once cooled, break apart the popcorn and add it into the cheddar popcorn and toss.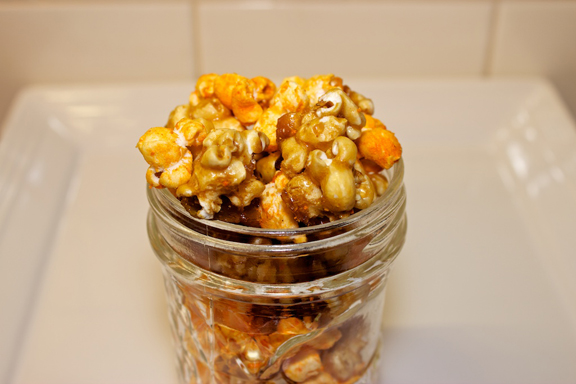 Store in an airtight container until you are ready to eat!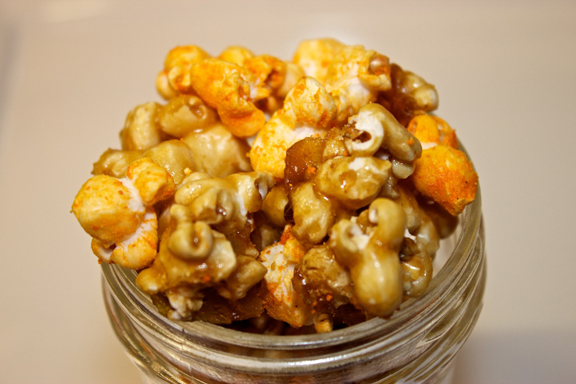 Enjoy!
Recipes adapted from: Sour Salty Bitter Sweet.