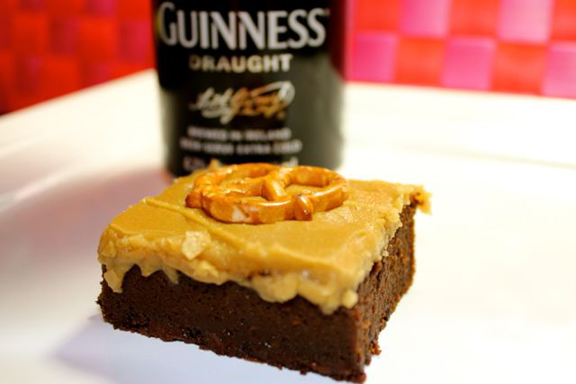 I don't have many Irish tendencies. Being Ukrainian, I pretty much have no real reason to celebrate St. Patrick's Day. I think I tried once. I own one of those gigantic hats that is green, white, and full of shamrocks. I honestly have no idea where I even got it from!
I'm always looking for excuses to bake. With Claudia still out of town on vacation, I figured I would play around with a new recipe. I wanted to something for St. Patrick's Day because it was an easy theme. However, I didn't want to bake something normal with green food colouring and call it a day – not that there is anything wrong with that! I wanted to do something I've never done before. I wanted to bake with beer. But not any type of beer. I wanted to bake with the king of Irish beers – Guinness.
This recipe is adapted from the little epicurean. These brownies are very moist, chewy and flavourful. The Guinness adds a richness in the brownie that could not be replicated by any other ingredient. This is the perfect (sober) way to celebrate St. Patrick's Day…or any day!
You will need: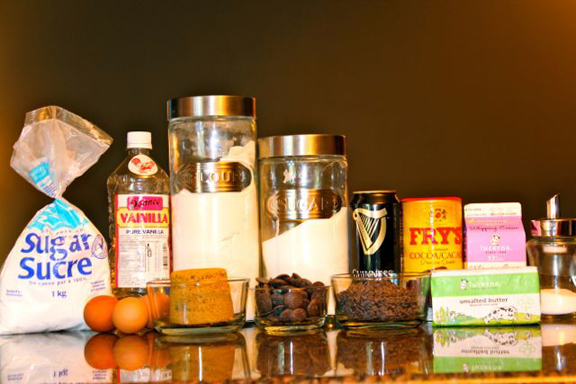 For the brownies:
1/3 cup unsalted butter
1 cup dark chocolate, chopped
1/2 cup granulated sugar
1/2 cup dark brown sugar, packed
3 extra large eggs
1 cup all-purpose flour
1/2 cup unsweetened cocoa powder
1/4 tsp salt
1-1/4 cup (10 oz) Guinness or any stout beer
1 cup mini chocolate chips
For the butterscotch fudge:
1/2 cup unsalted butter
1 cup dark brown sugar, packed
1/8 tsp salt
2 cups confectioners sugar, sifted
3 tbsp heavy cream
1/2 tsp vanilla
Salted pretzels, as needed (optional)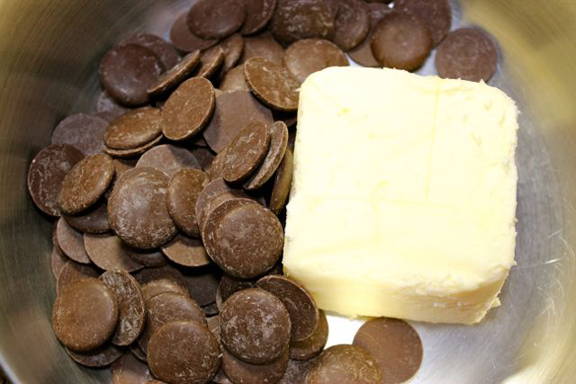 In a large saucepan, melt butter and chocolate over medium-low heat.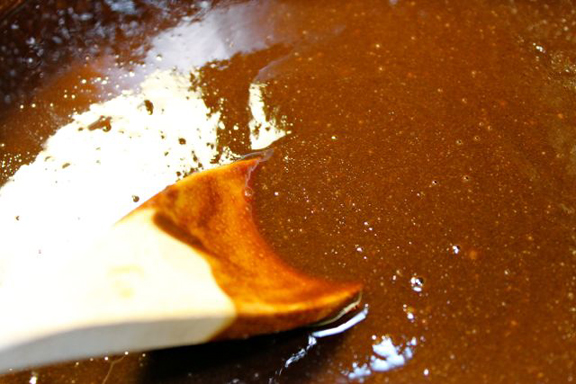 Once melted, add sugar and brown sugar.
Stir to combine.
Remove from heat.
Transfer batter to the bowl of a stand mixer with a paddle attachment.
Add eggs one at a time, making sure each egg is fully incorporated before adding the next.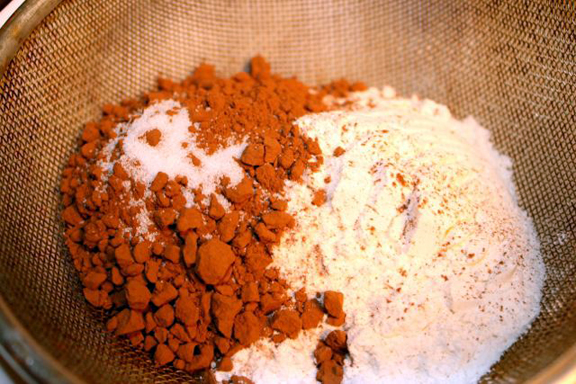 Sift together flour, cocoa powder, and salt.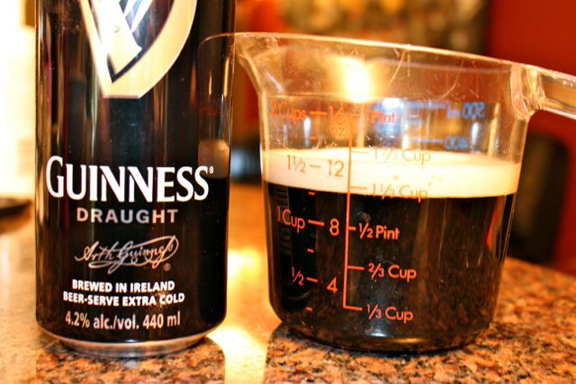 Enter the Guinness.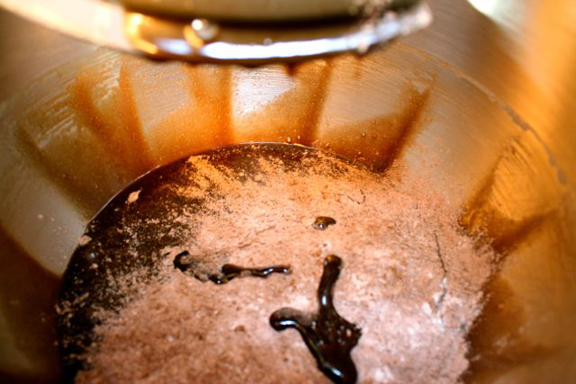 Alternate adding dry mixture and Guinness to the batter. Starting and ending with the dry mixture.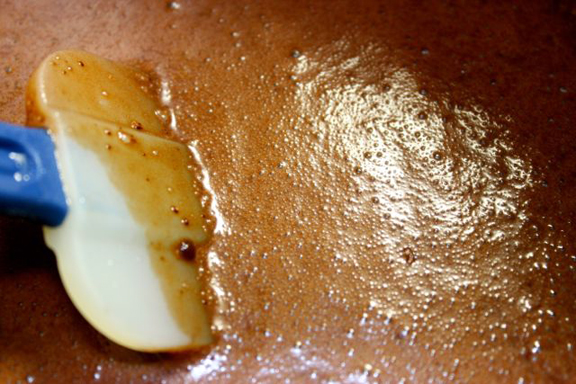 Bubbly goodness.
The batter will be quite runny. That is normal.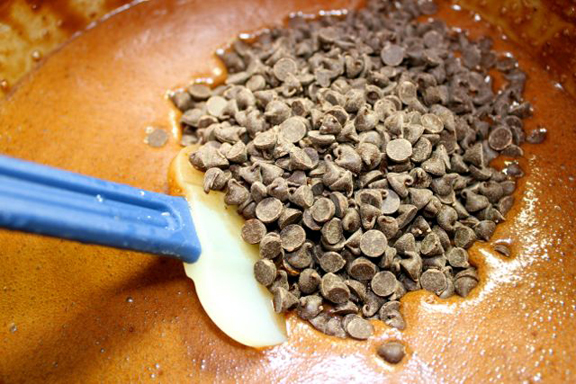 Fold in your mini chocolate chips.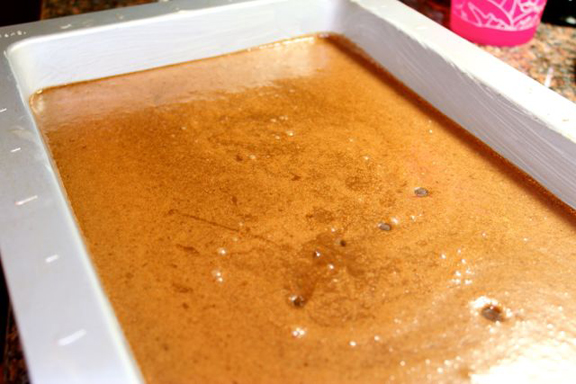 Pour batter into a greased 9" x 13" baking pan.
Bake in a 350 degree fahrenheit oven for 25-30 minutes, or until a toothpick inserted in the middle comes out clean.
Cool on a wire rack.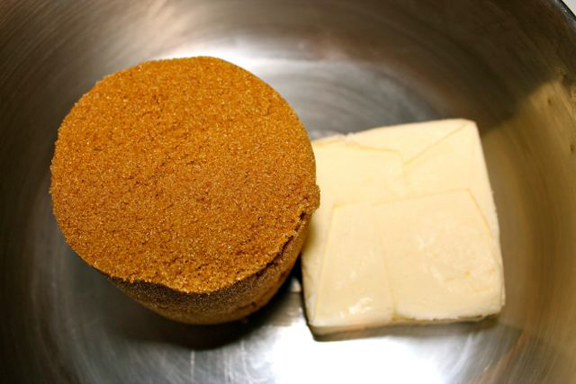 While your brownie is cooling, prepare your butterscotch fudge topping.
In a medium sauce pan, melted butter and brown sugar.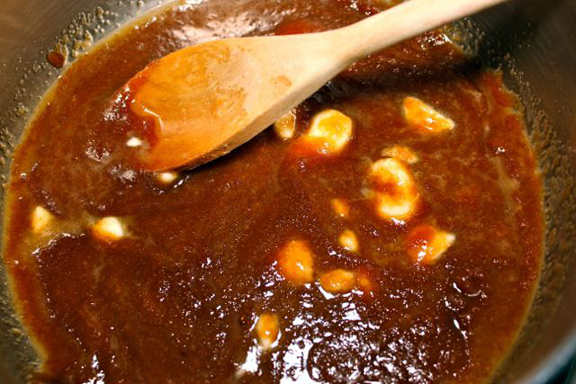 Heat over medium heat until sugar mixture starts to boil.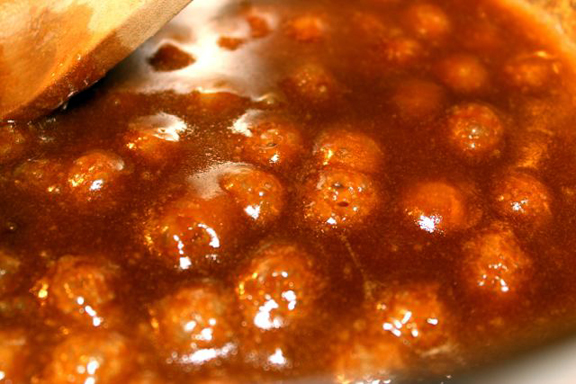 Let simmer for a 1-2 minutes. Then remove from heat.
Add salt.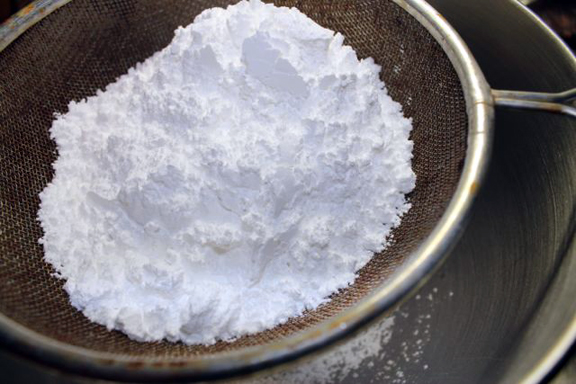 Sift your confectioners sugar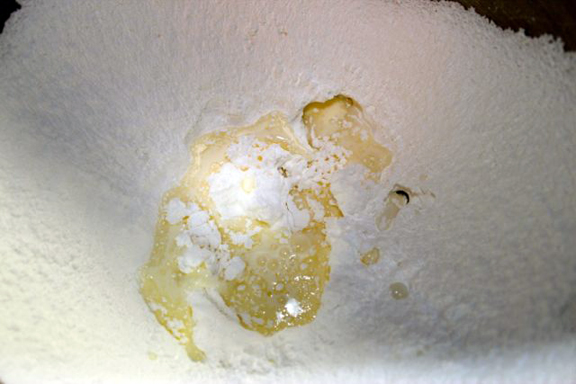 In the bowl of a stand mixer with a paddle attachment, mix confectioners sugar, cream and vanilla.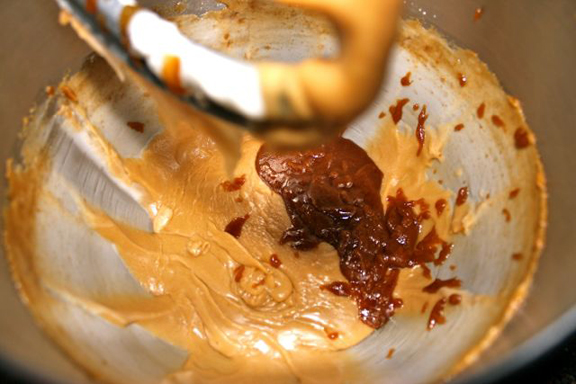 Once mixture is paste like, slowly add the slightly cooled butter-sugar mix.
Beat at low-medium speed until thoroughly combined.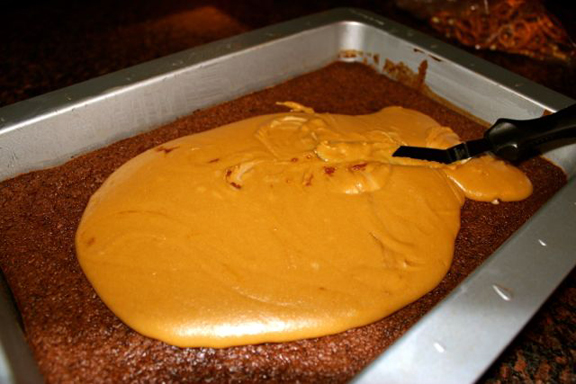 Immediately pour over cooled brownies and level with an offset spatula.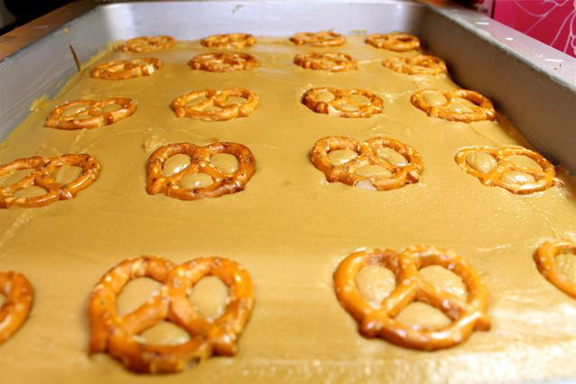 If desired, place pretzels on top of fudge.
Let fudge set before cutting.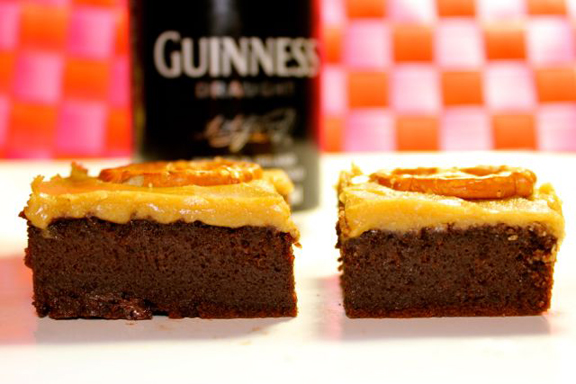 Moist brownies topped with sweet butterscotch fudge.
Have two…you deserve it.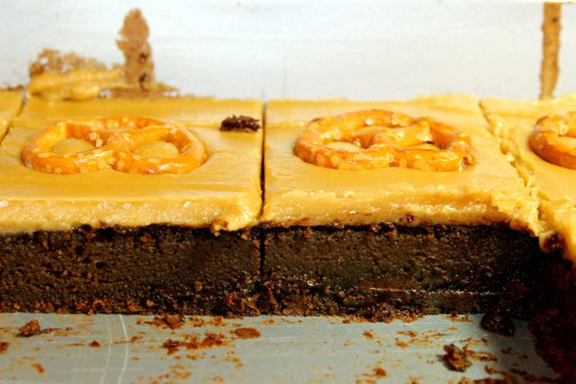 You will be surprised how easy it is to go through an entire pan!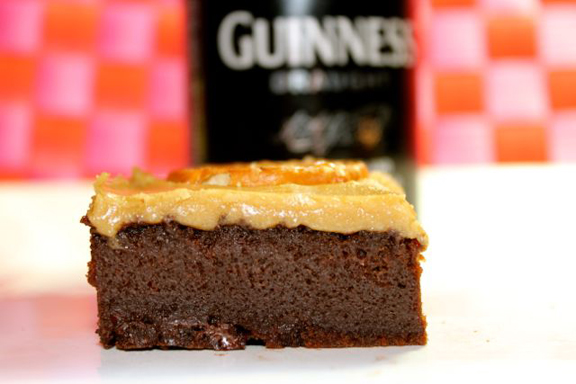 Enjoy and Happy St. Patrick's Day!