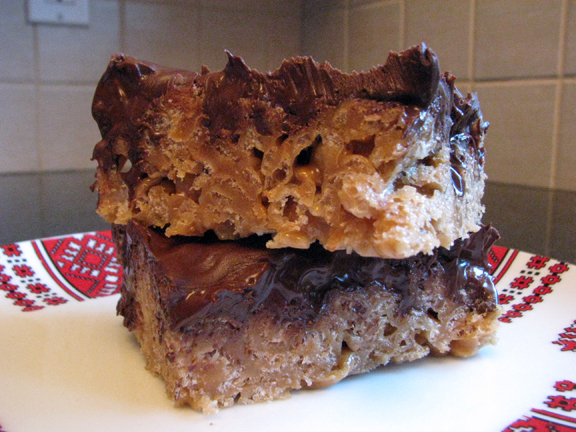 This is one of the easiest and most delicious desserts in Claudia's repertoire that I definitely needed to inherit. Although these are technically called "Special K" treats (I expect major props from Kellogg's for the shout-out by the way), you can easily substitute any of your favourite cereals for this dessert. Rice Krispies would work well, but Claudia has insisted Special K is far superior to anything else out there on the market today. Enough said – you don't question the expert, as I once again found out today. But more on that in a bit.
This dessert usually pops up as part of Claudia's Christmas baking line-up. Each Christmas Eve, I raid the dessert platter to ensure the Frosted Chews are where they should be. Great frozen, these treats are still definitely much better when eaten when they are a little warm and melty from the assembly process. I simply cannot muster up the words to describe how amazing these little treats taste. For the little effort it takes to create these gems, I highly recommend you try these immediately.
You will need: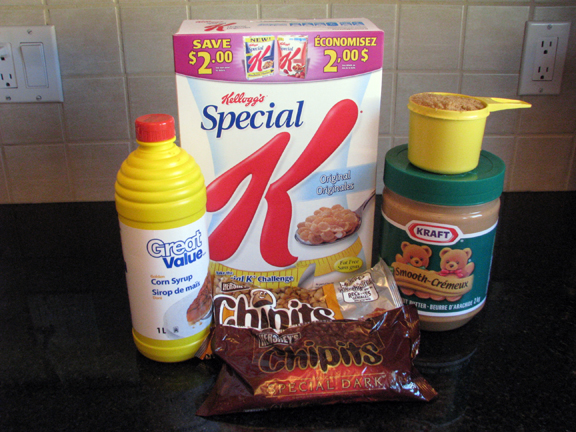 1 cup brown sugar (can use white sugar, but I find brown sugar gives it more depth in flavor. Claudia insists she can't tell the difference either way, so use what is in your pantry!)
1 cup corn syrup
1 cup smooth peanut butter
6 cups Special K (can use any favourite cereal, such as Rice Krispies but again Claudia insists Special K is da bomb. Yes, I said da bomb.)
1 heaping cup of dark chocolate chips
1 heaping cup of butterscotch chips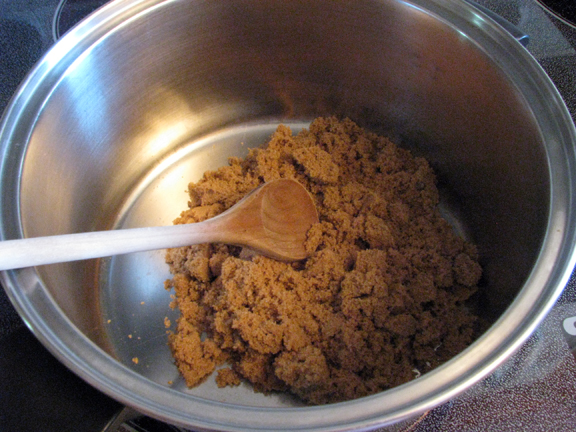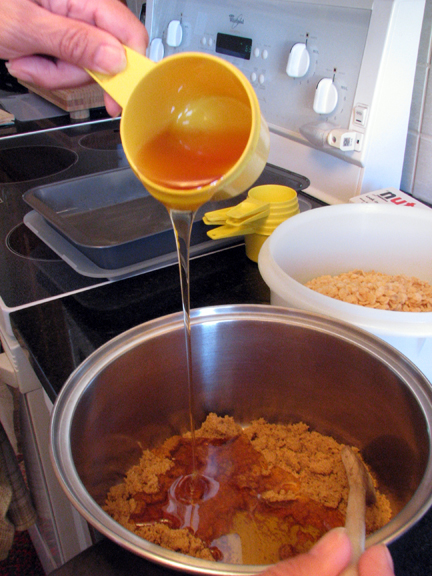 Bring sugar and corn syrup to a boil in a medium sauce pan, stiring frequently.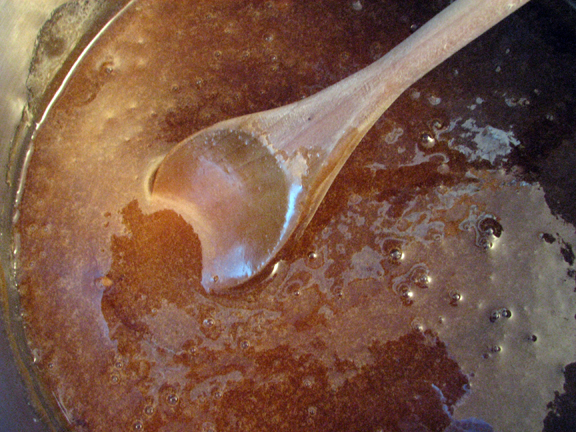 Bubbly and ready to go!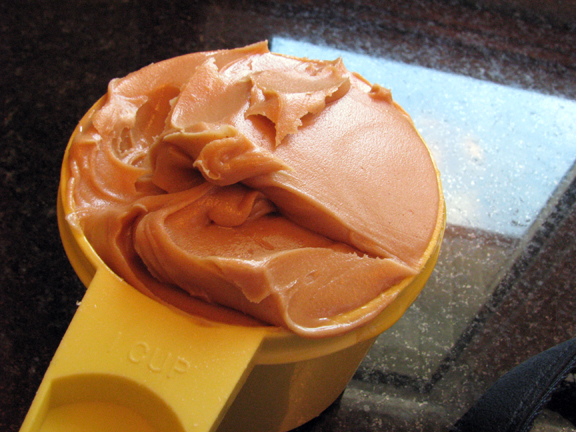 Enter peanut butter.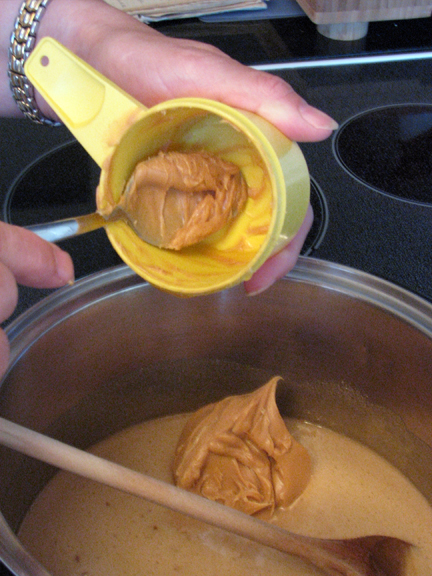 Remove the sugar and corn syrup mixture from heat and add peanut butter. Mix well.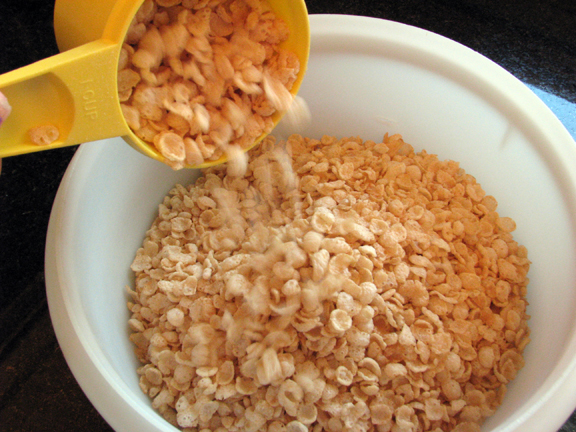 Enter your 6-cups of Special K (Again Kellogg's, would appreciate some kudos here!)
Stir in Special K cereal with the sugar and corn syrup mixture. Mix well and work quickly. This was the spot where Claudia became annoyed and lectured me for telling her to slow down so I could capture some images. She wanted me to ensure that I clearly point out how extremely important it is to perform this step efficiently, as you will end up with a hardened cereal mess.
I felt like I was 12 again.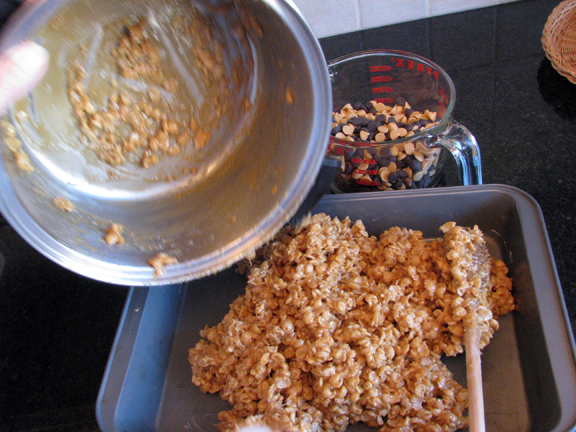 Press mixture evently and firmly in buttered 13 x 9 pan. Thought Claudia wouldn't use butter in this recipe, hey? Mark my words, that will never happen.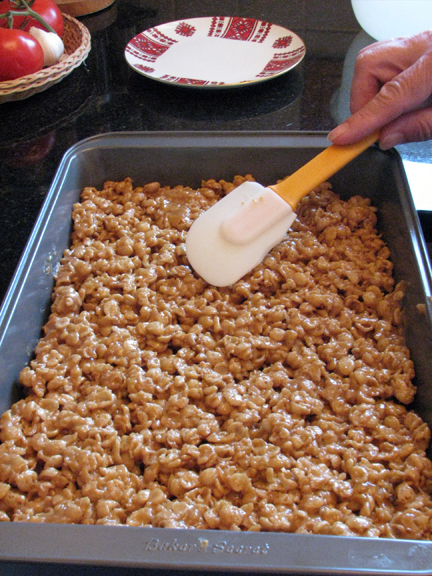 Pressed to perfection. Now we're ready for some real fun!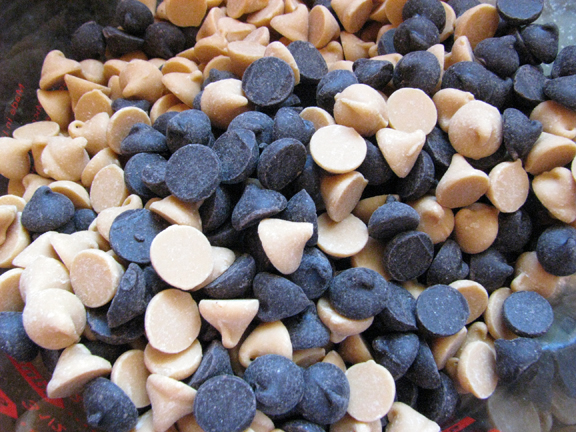 Enter your heaping cups of dark chocolate and butterscotch chips (and the first of two philosophical baking arguments between me and Claudia).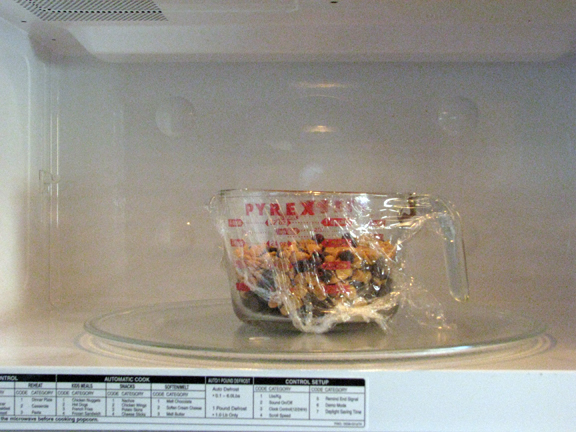 Here is how the argument went:
Jaime: so I will get the double boiler ready to melt the chips
Claudia: Why? We are using the microwave.
Jaime: (gasp!) What? Won't you burn the chocolate that way?
Claudia: I've done this for years you silly child. I've never double-boiled anything in my life.
Jaime: Fair enough. (feeling 12 again)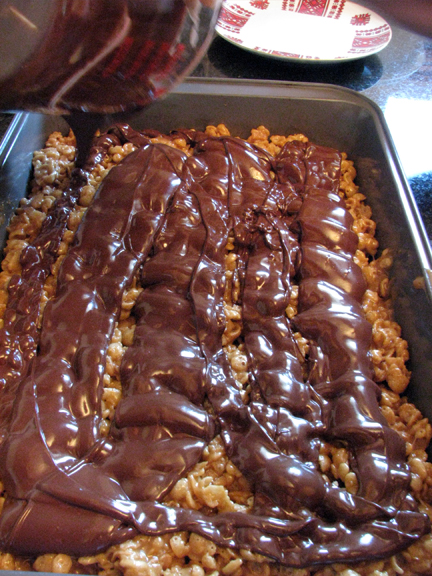 As you can clearly see, Claudia was right – as always. Melted dark chocolate and butterscotch bliss!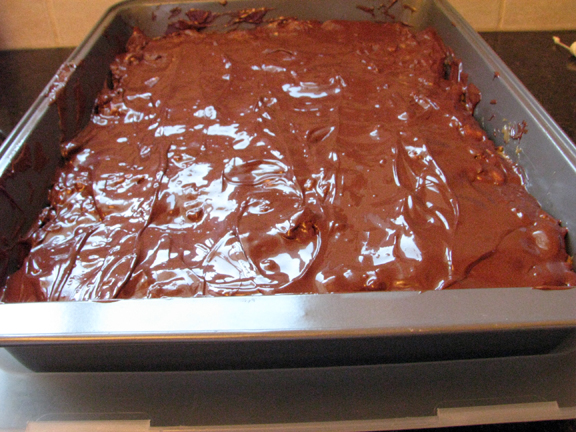 Enter the second of two philosophical baking arguments – to cool artificially or not to cool artificially? I don't know whether it was my eagerness to devour this delicious dessert, or my sheer impatience for anything that takes more than 30 minutes, but my suggestion to cool this baby in the fridge (and then the freezer) nearly gave Claudia a heart attack. Again, she clearly wanted me to point out that in order to avoid hardened cereal treat disaster, cool on the counter next to an open window if possible.  I snuck the tray in the fridge while she wasn't looking. Sorry – I like acting 12, okay?!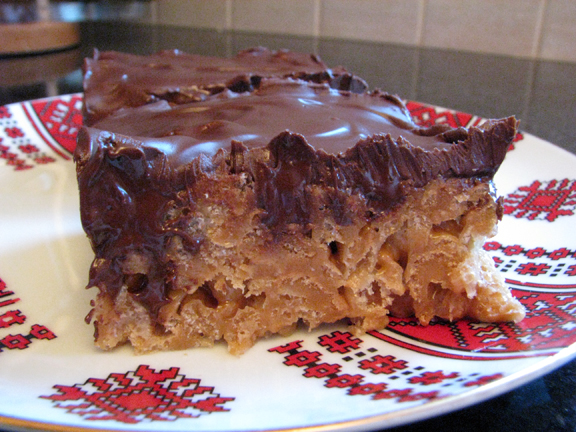 And behold…..peanut buttery, chocolate butterscotch heaven!
One final prerequisite Claudia insisted about our blog was that everything we make and post must be presented on a Ukrainian dish. She's really getting into this blog, isn't she?!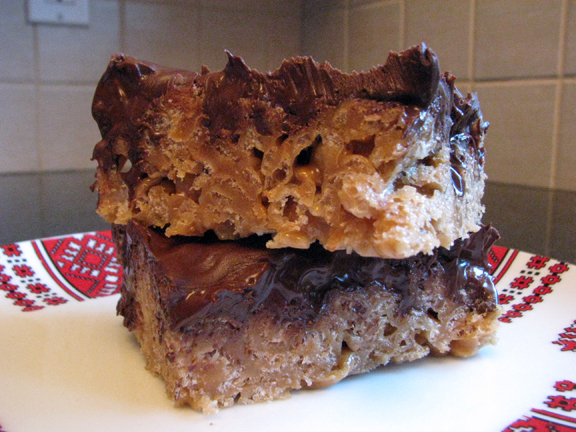 So amazingly gooey and crispy – you will want two.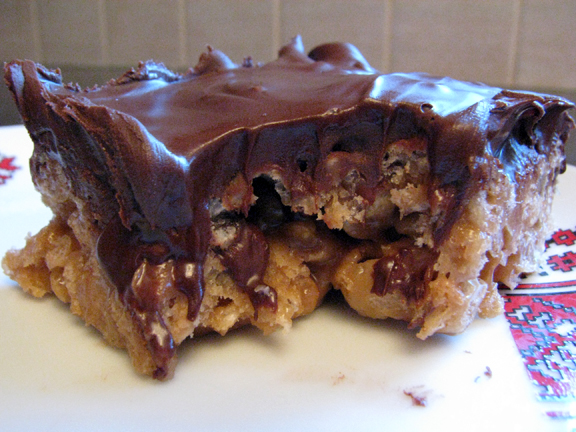 I couldn't resist. I had to sample it. I really hope you will too – and soon!