If you haven't read the Inspiration section of this website prior to reading the rest of this post, I highly recommend you do. Mainly because it explains the copious amounts of sinful butter in this recipe. Well, it sort of does. It more or less justifies it as an essential in Ukrainian cuisine.
Nalysnyky (pronounced NAL-YES-NAH-KEH) is a staple on our family dinner table on all holidays. They are often made ahead of time and frozen until the day of the dinner event. I actually have never had them otherwise until I made this recipe with Claudia for the blog.  I have to admit, if you can, eating them fresh is the way to go. Nalysnyky is essentially cheese filled crepes (slathered in butter of course and baked). This recipe takes a total of one hour from start to finish and truly is worth every minute.
The ingredient line-up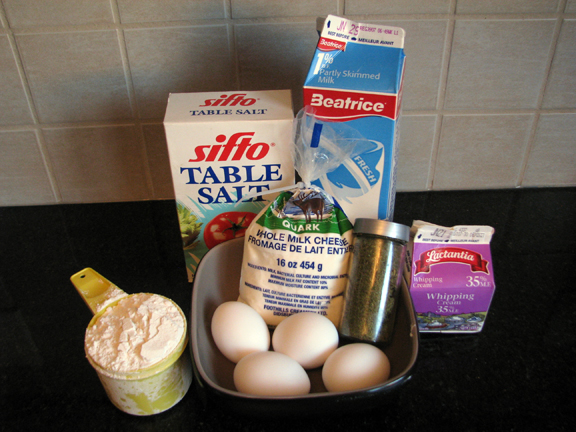 You will need :
4 eggs
1 heaping cup milk (1% works well)
1/2 cup water
1 cup flour
1/2 tsp salt
For Cheese filling:
2 cups Quark Whole Milk Cheese (if you cannot find this, you can substitute cottage cheese)
2 egg yolks
2 tbsp whipping cream
1 tbsp dill (or more to taste – use fresh if you have. If not, the dried stuff works great as well)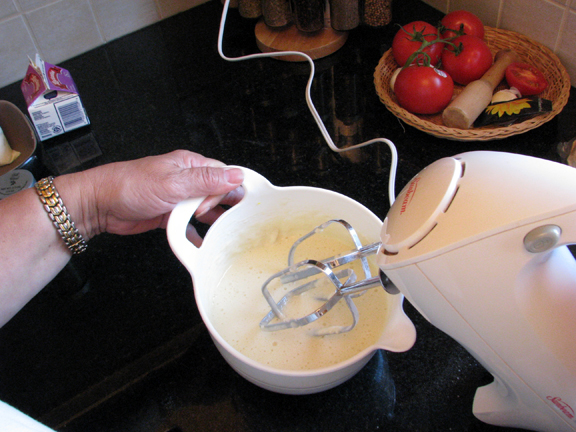 Beat eggs one at a time. Add the milk, water, flour and salt and beat enough just to blend and get rid of any lumps.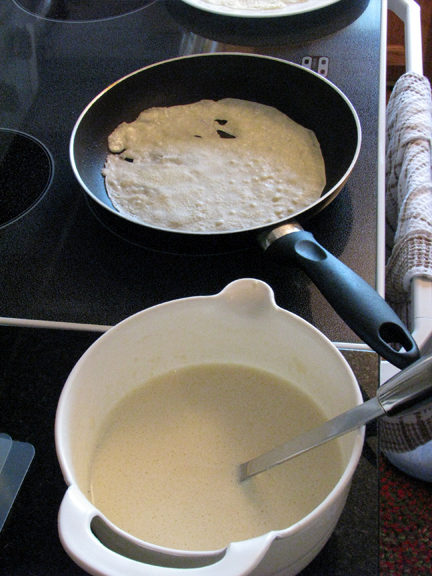 Pour 1 tbsp canola oil in a hot non-stick pan and scoop 3/4 of a ladel full of batter and swirl around creating a thin circular layer. Flip when side is golden brown (approximately 45 seconds). Oil pan in between each crepe as needed.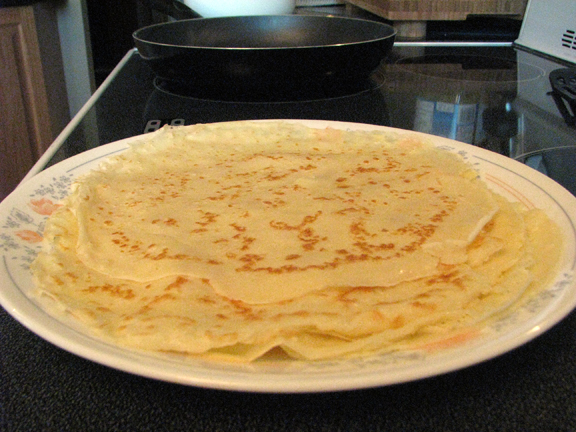 Makes approximately 8 – 10 crepes. Beautifully golden brown!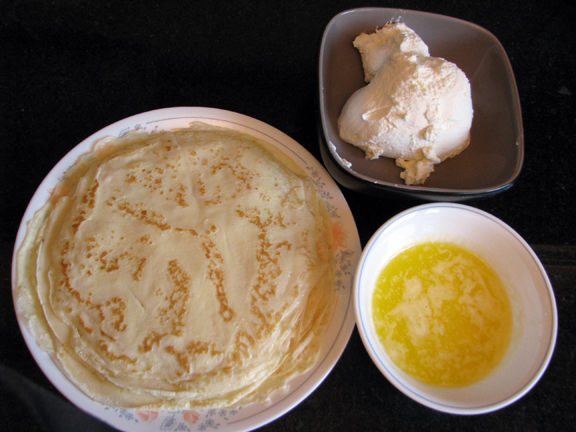 Next, melt 1/4 cup of butter and ensure your cheese is at room temperature.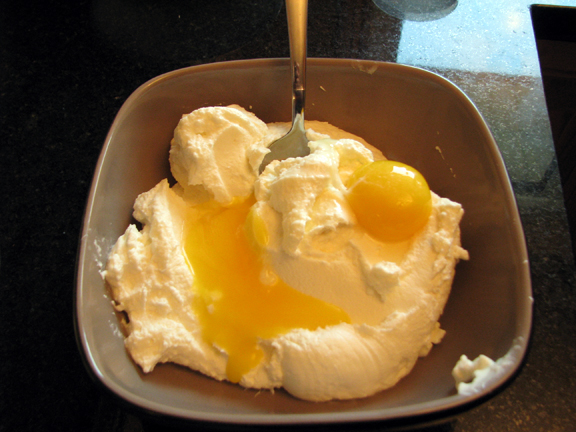 Mix egg yolks, whipping cream and salt with cheese.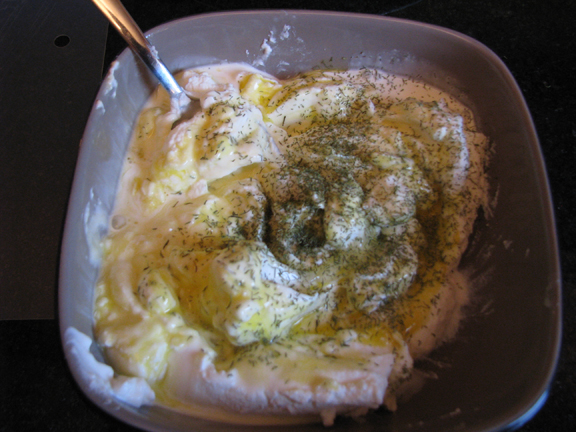 Add your dill.
Lightly spread an even layer of cheese on each crepe.
Roll up gently.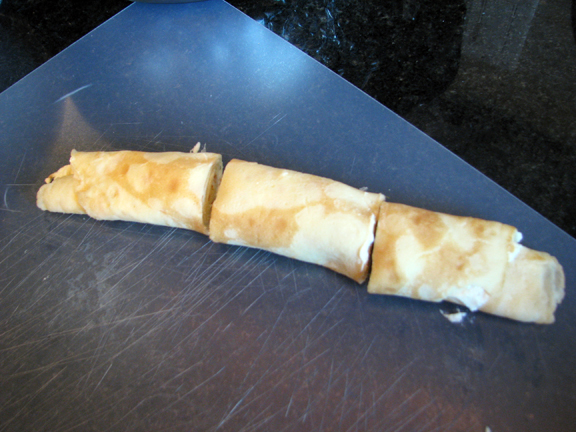 We cut each crepe in three equal pieces. However, you can easily keep them in tact. I find the pieces are easier to fit into the bowl if they are sectioned.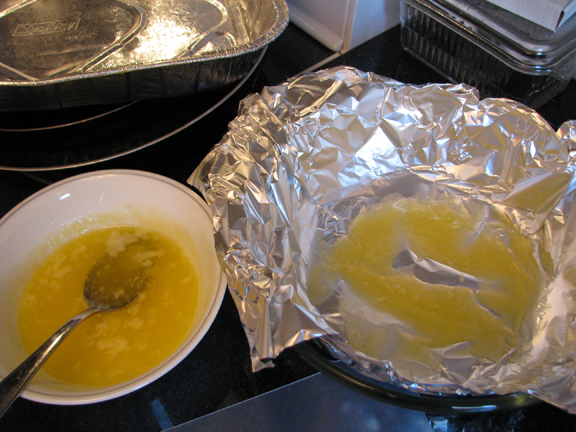 Remember that melted butter? How could you forget! Spoon a small amount into the bottom of a large foiled casserole dish.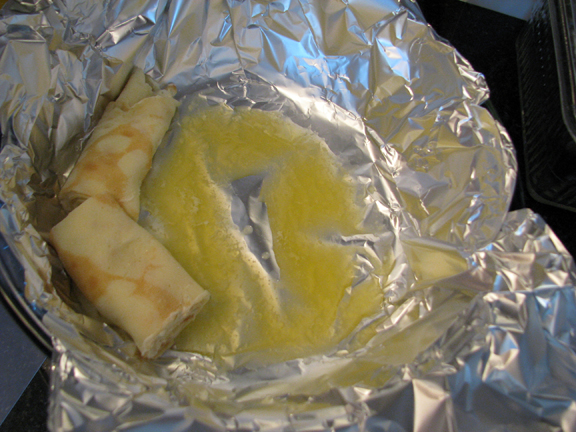 Now start layering in your Nalysnyky.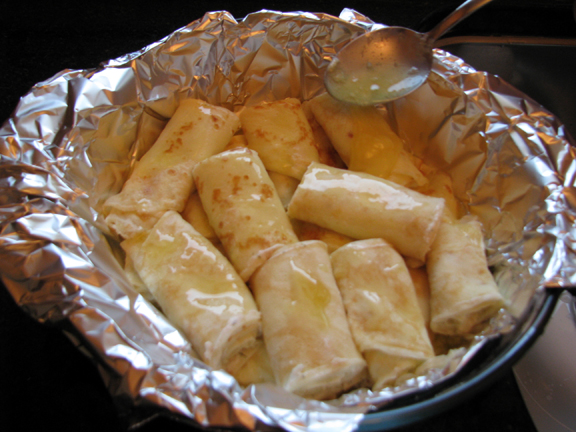 Make sure to butter in between each layer and on top of your final layer. You don't want any layers to stick together.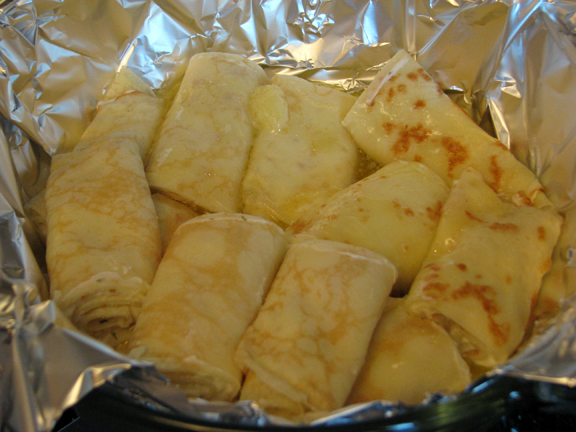 Claudia claims all TV food ads use glistening chemicals to ensure their products look appealing. She is proud of her use of butter for this effect in this photo.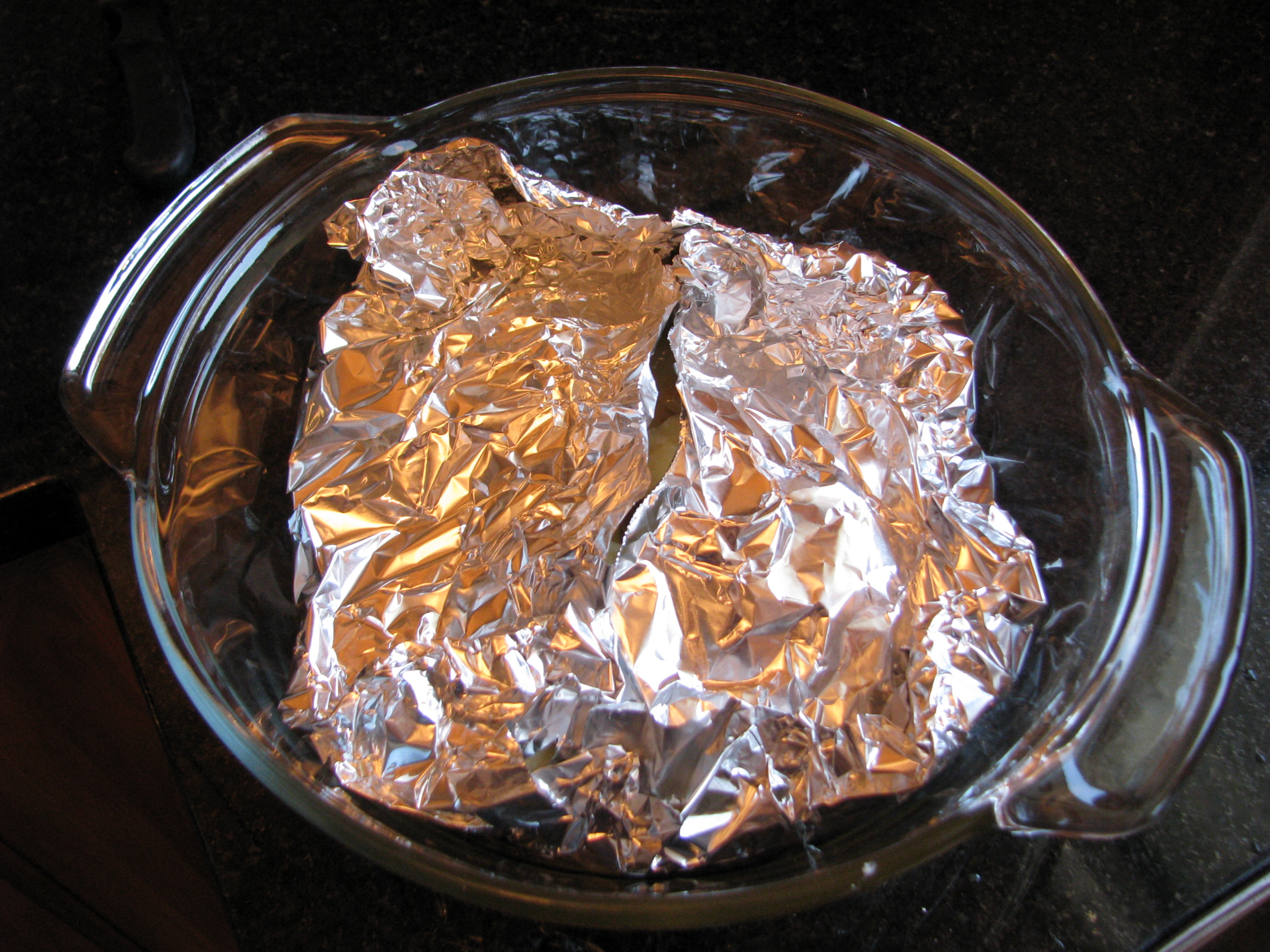 Wrap the sides of the foil loosely over the top of the Nalysnyky.
Bake at 350 degrees Fahrenheit for 30 minutes.
The final product.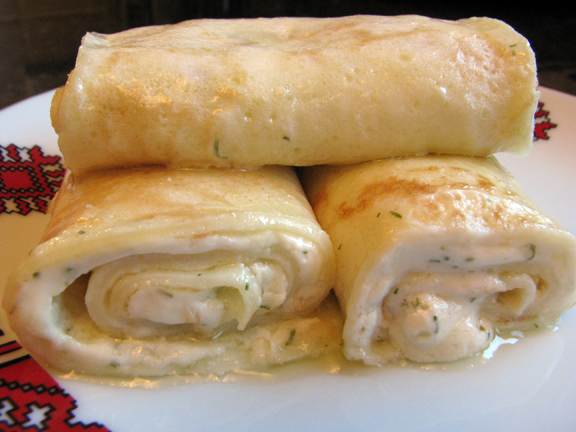 The Nalysnyky puffs up nicely as it bakes.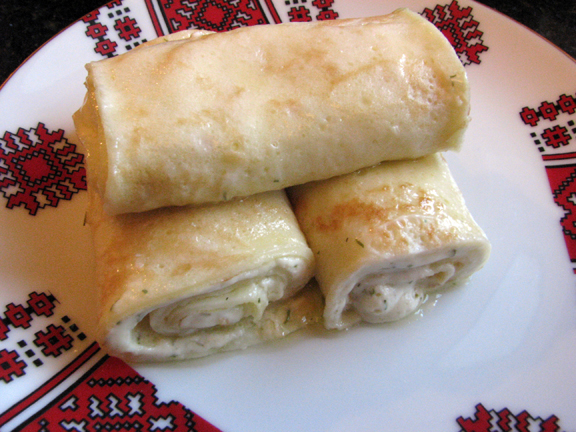 Cheesy deliciousness.
One traditional recipe from Claudia's Cookbook down, a few hundred more to go!