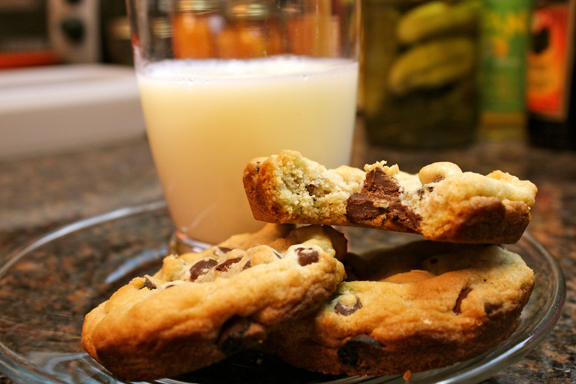 You may think the title of this post is a little, let's say, aggressive. There are a million different chocolate chip recipes out there, and how could I possibly possess the one for the best chocolate chip cookies in the world? Well, I have proof…sort of. You see, ever since I was a little girl, Claudia made this particular cookie recipe. You can actually see me helping out in the picture to the right of this post! Every time I would bring these cookies to school for a snack, my friends would go insane. They LOVED Claudia's chocolate chip cookies. Who could blame them? They are moist, chocolatey and absolutely delicious. Unfortunately, they are also adapted from the NESTLÉ® TOLL HOUSE® cookie recipe and not a guarded family secret. I could have made millions! Regardless, these cookies and this recipe continue to be a fantastic childhood memory. Oh, and the cookie dough isn't half bad tasting either. But you didn't hear that from me.
A few weeks ago I babysat my best friend's 4-year old daughter, Julia. I figured there was no better time to make my favourite childhood recipe than with one of my favourite kids. Julia is probably one of the smartest 4-year olds in the world. She also was nursing a broken elbow, so I figured she needed some fun (and sugar). Baking with kids takes a lot of patience…and clean up. I had a blast, but as you can tell, the photographs came second in this baking experience.
To create the Best Chocolate Chip Cookies in the World, you will need: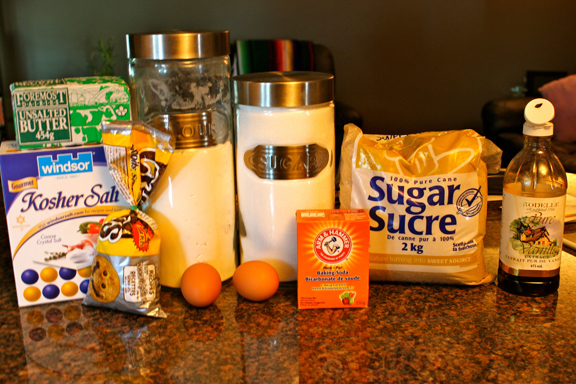 2 1/4 cups all-purpose flour
1 teaspoon baking soda
1 teaspoon salt
1 cup unsalted butter, softened
3/4 cup white sugar
3/4 cup packed brown sugar
1 teaspoon vanilla
2 large eggs
2 cups semi-sweet chocolate chips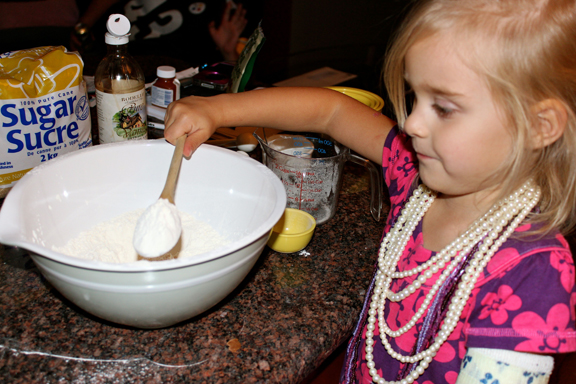 Like Julia, combine flour, baking soda and salt in small bowl.
Don't you love the pearls? Somebody clearly raided my jewelry box.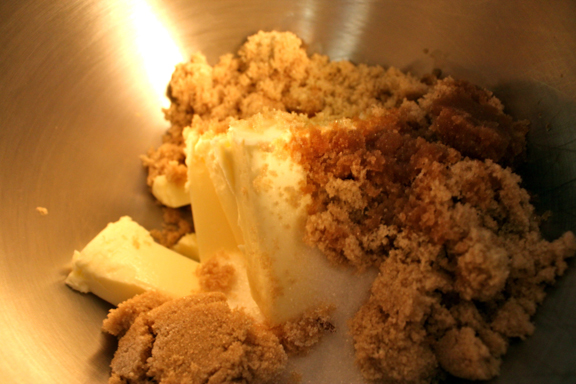 Beat butter, granulated sugar, brown sugar and vanilla extract in large mixer bowl until creamy.
Add eggs, one at a time, beating well after each addition.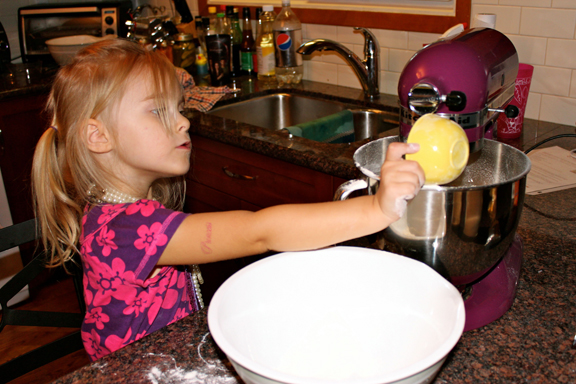 Gradually beat in flour mixture.
Look at that technique!
Remember to clean as you go.
I actually think she was playing with the flour. At one point she actually said "I love flour! It's so soft!"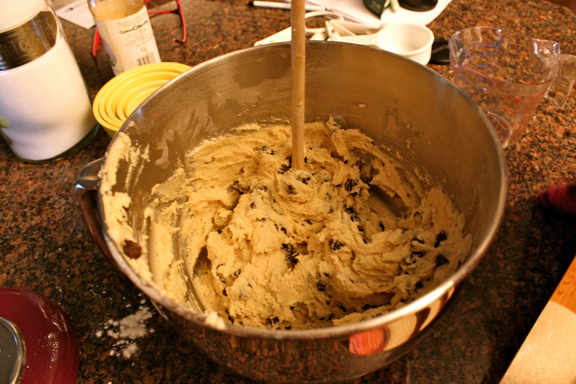 Stir in chocolate chips. Drop by rounded tablespoon onto ungreased baking sheets.
Surprising, Julia didn't try to eat the cookie dough. Strange…as I thought all kids did that. At least I keep telling myself that.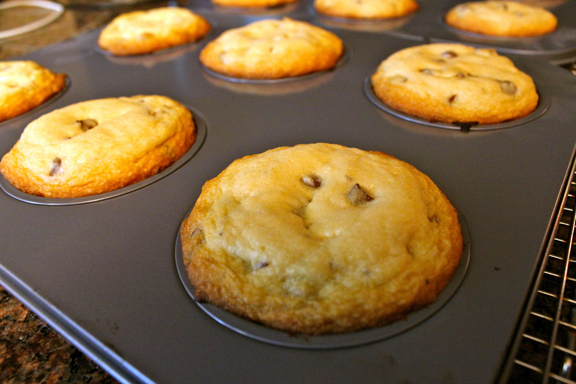 In a 375 degree fahrenheit oven, bake for 9 to 11 minutes or until golden brown.
Cool on baking sheets for 2 minutes. Remove to wire racks to cool completely.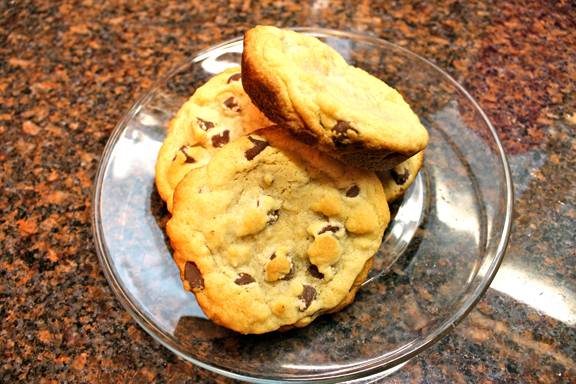 Pile high on a plate and enjoy!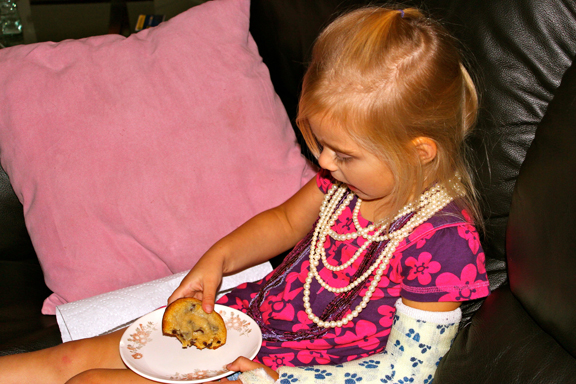 Kid tested and approved!