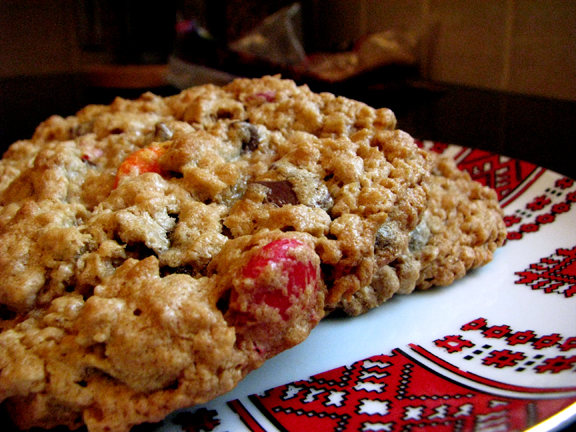 Although Claudia's chocolate chip cookies were the ultimate staple dessert in our house while growing up, monster cookies were a close second. As you can see in the picture to the right, I was quite a fan of the cookie dough while baking. I'm not entirely sure where I got the idea that eating raw cookie dough was a good idea. I blame my Dad. After all, he was always the one who would say "Jaime, can you make me some cookies".  I was 5.  All I knew in the end was that cookie dough tasted amazing, and so do these easy Monster Cookies.
You will need: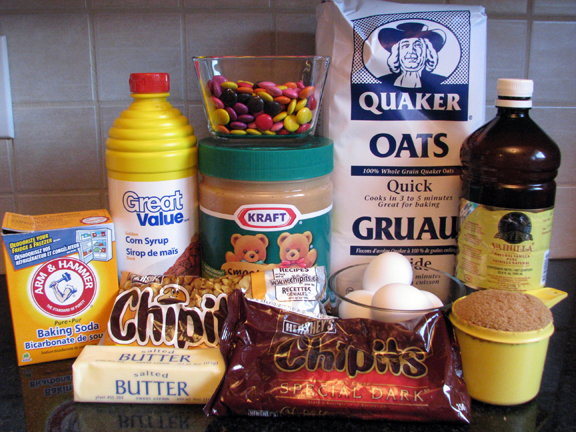 4 eggs
1-2/3 cups brown sugar
1-1/3 cups white sugar
1 tsp. vanilla (I put a tad more because the chefs on the Food Network always tell me to)
1 tsp. corn syrup
2-2/3 tsp. baking soda
2/3 cup butter
2 cups smooth peanut butter
6 cups rolled oats
1 cup chocolate chips
1 cup butterscotch chips
1 cup Smarties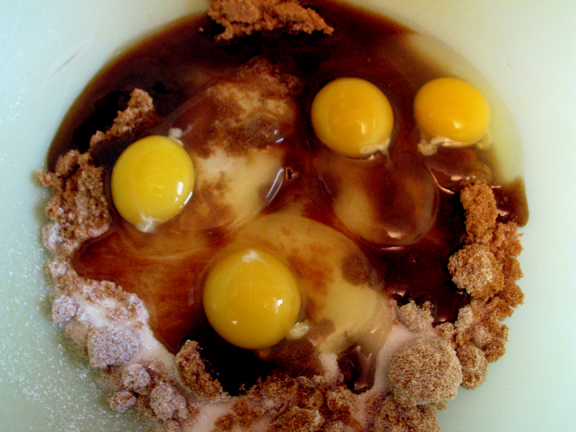 Combine the eggs, brown & white sugar, baking soda, corn syrup and delicious vanilla in a bowl.
Mix until combined.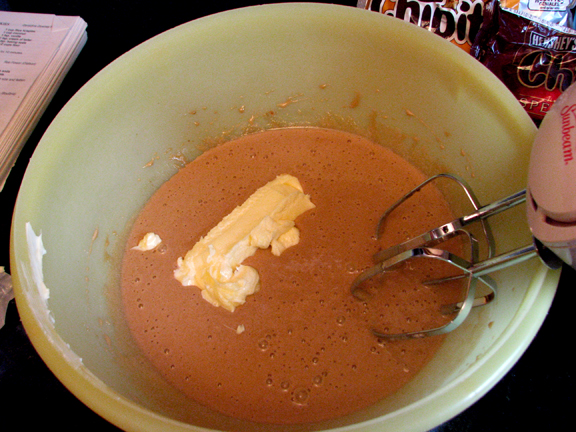 Throw in the staple of all baking – your glorious butter.
Mix well again on high until combined.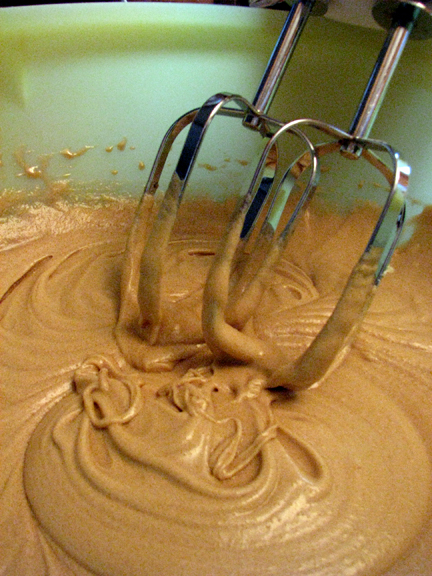 That butter definitely does make a huge difference.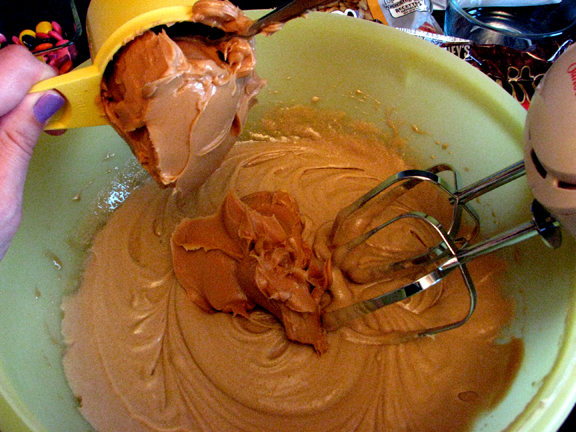 Enter the fun butter of the peanut variety. Mix well!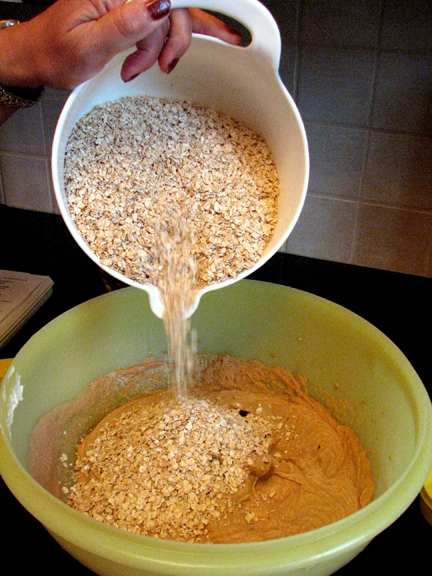 Next, throw in your 6-cups of rolled oats. Healthy!
This is where the fun begins. Not-so-healthy.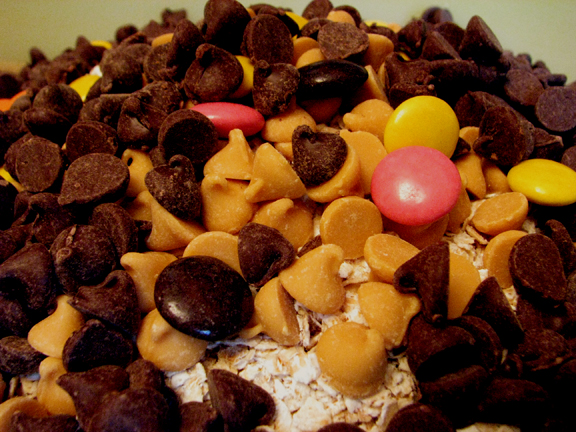 Fold in your chocolate and butterscotch chips along with your Smarties.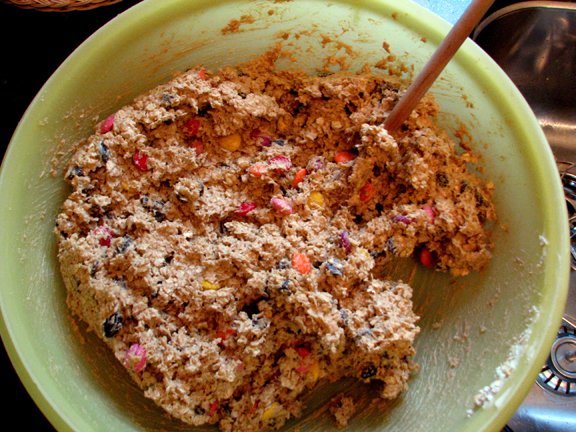 Now who wouldn't want to eat that cookie dough?!
Claudia had to hold back the 5-year-old Jaime at this step.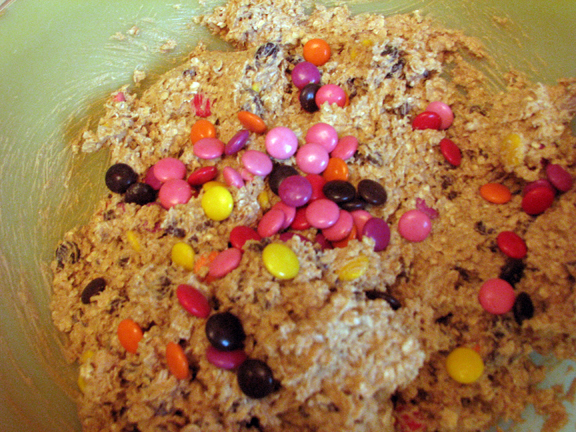 I figured since I wasn't allowed to eat the cookie dough I might as well throw in extra Smarties rather than throw a fit for good measure.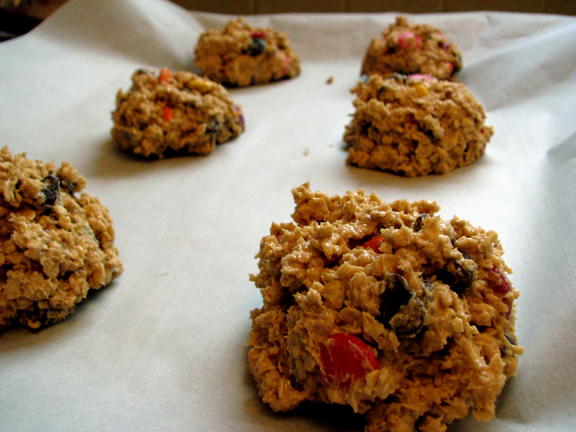 Drop cookie dough by tablespoon onto a parchment paper-lined cookie sheet.
Bake at 350 degrees fahrenheit for 15 minutes.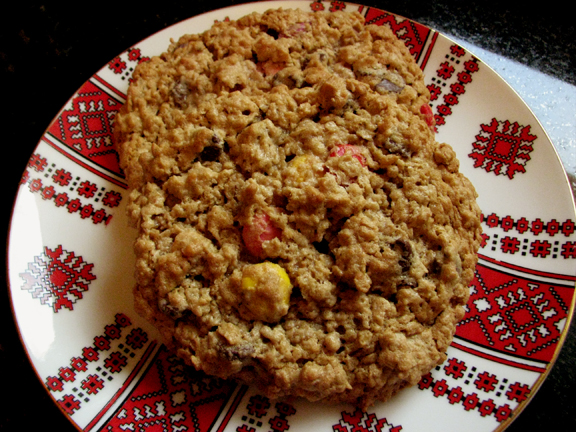 Delicious Ukrainian Monster Cookie!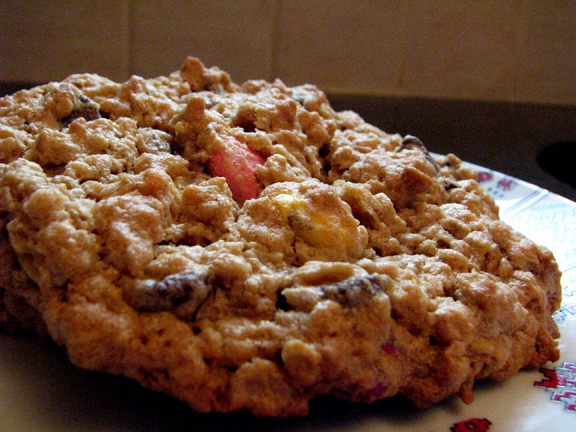 Chewy…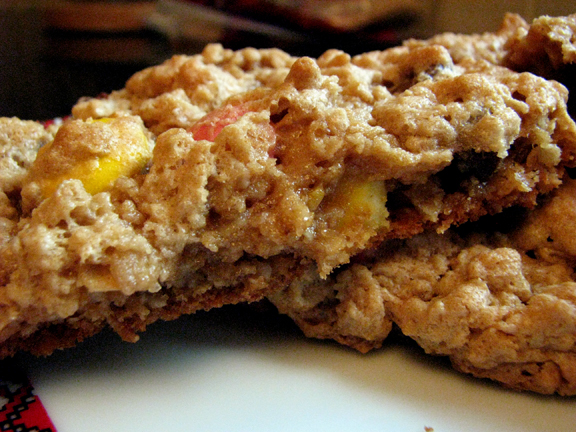 Gooey…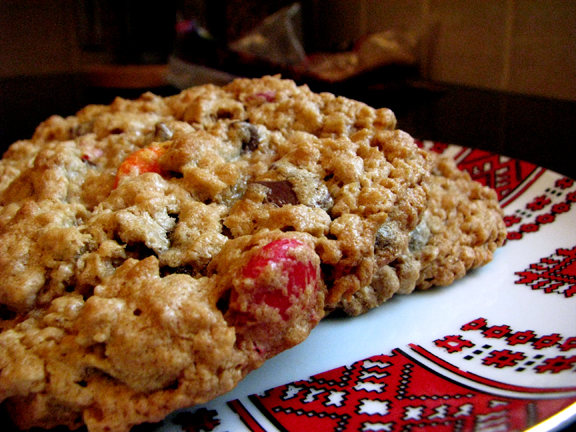 Heaven.