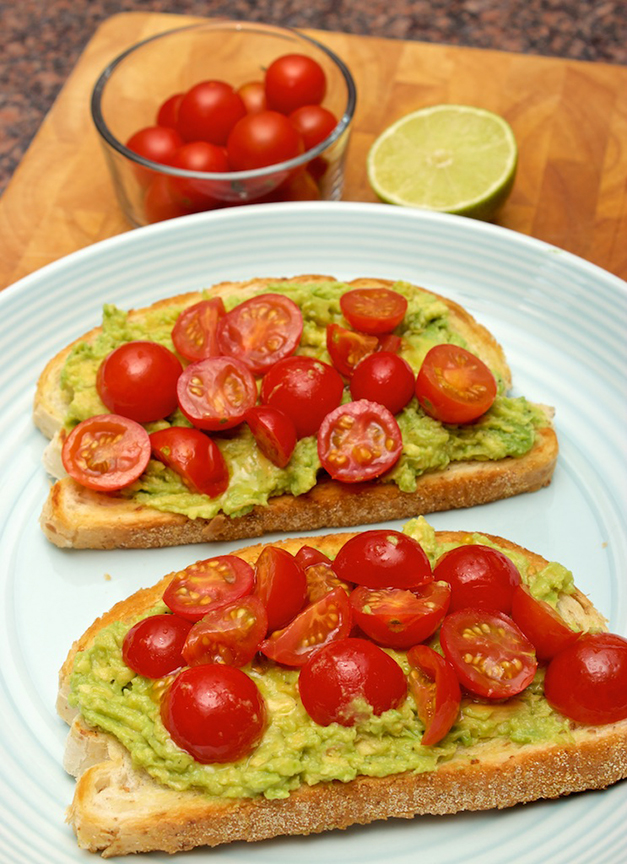 My garden has exploded. I have never experienced so many tomatoes, hot peppers, and herbs in my life. I think it may have something to do with the Miracle-Gro that I used for the first time ever. I was very reluctant, as I pride myself on a completely organic garden. However, after much pestering from my husband (sorry honey!), we bought some. All I have to say is my parsley is legit the height of me. I am not even kidding. I'm 5'4″ and so is the flat leaf. Yep, insane. I'm not sure if I will do it all again next year, as the weight of the plants has buckled bungee cords. but it was a good experiment!
Because of the abundance of tomatoes, and the fact that I don't want to have heartburn for the next month because I've ingested so many at once, I decided to tackle the quantities early and incorporate the fresh ingredients slowly into our meals. First up – breakfast! As mentioned in my previous post, I am a breakfast smoothie gal. Mainly because I love sleep more than life itself and I could not be bothered to wake up any earlier than it takes to run a comb through my hair and press "puree" on my blender. However, on weekends where I have more time to treat myself to a delicious breakfast, this is my new go-to. I am a huge fan of avocado, and apparently avocado and toast is all the rage with food bloggers these days. Seriously – it's crazy. So, I figured why not try a recipe that takes my love of avocado and abundance of tomatoes, and make a hearty, healthy breakfast. I think I did good here, you guys.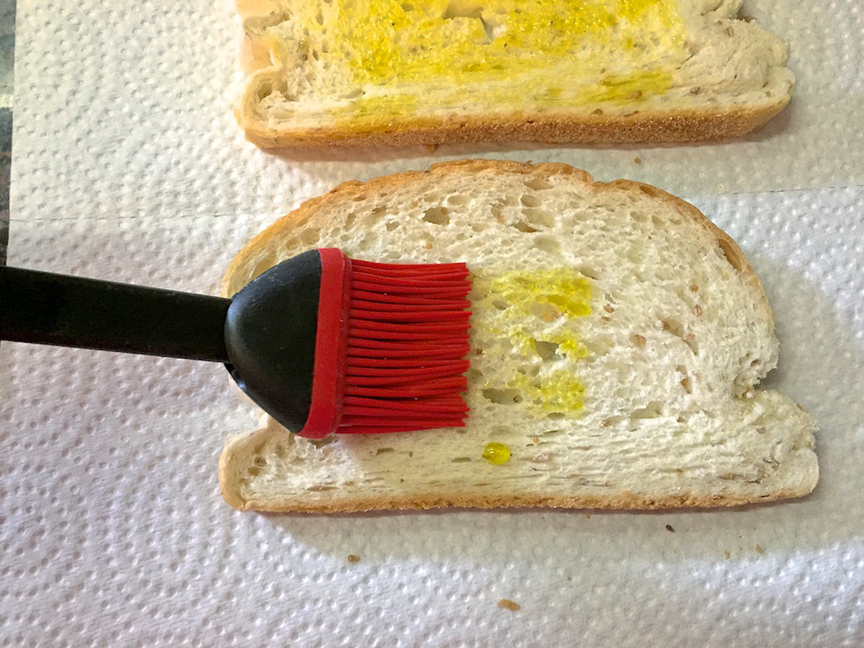 Brush bread on both sides with olive oil.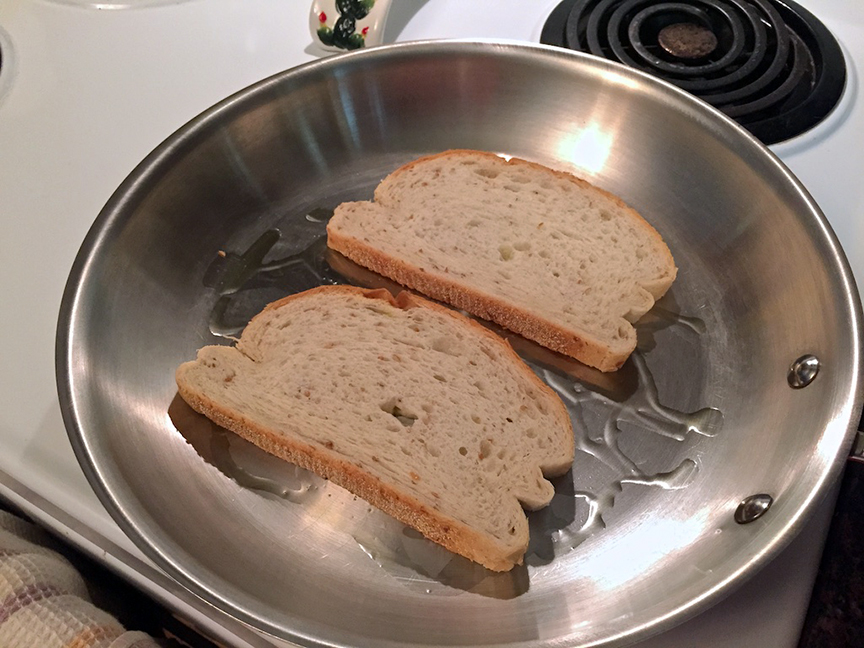 Heat skillet over medium heat.
Add another tablespoon of olive oil to the pan.
Lightly toast both sides of the bread until it's golden brown.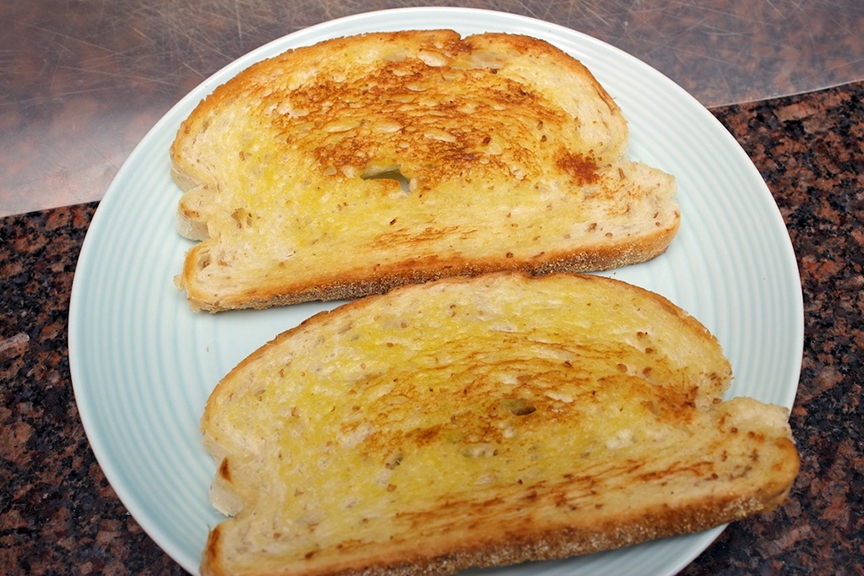 Should look like so.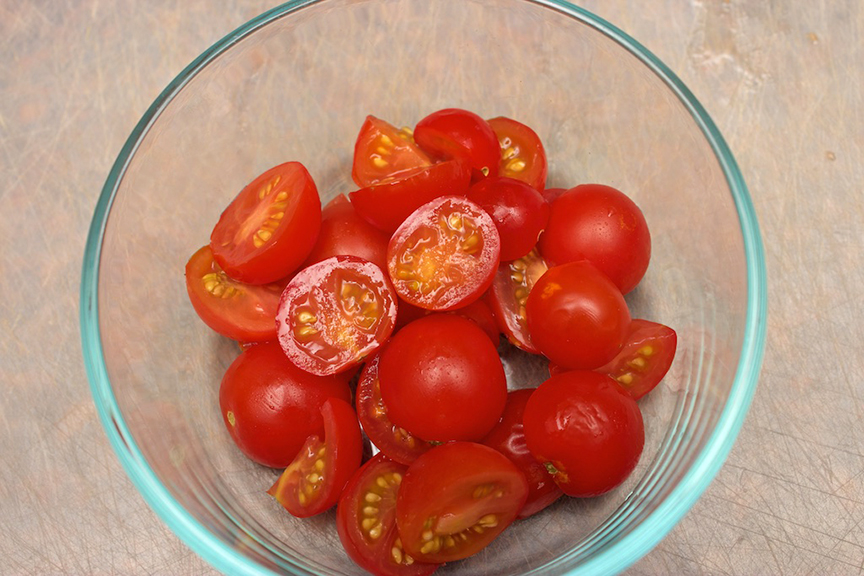 Place diced tomatoes into a small bowl.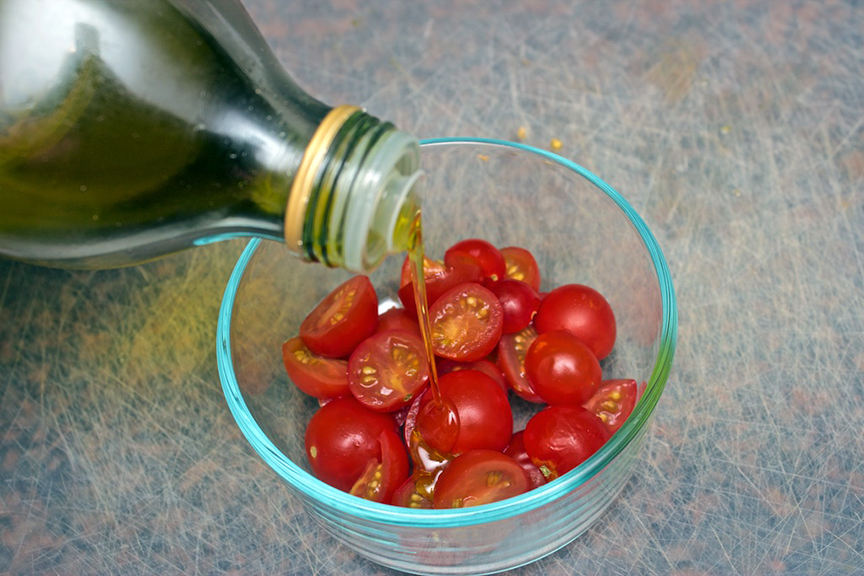 Drizzle with 1 tablespoon of olive oil and toss to coat.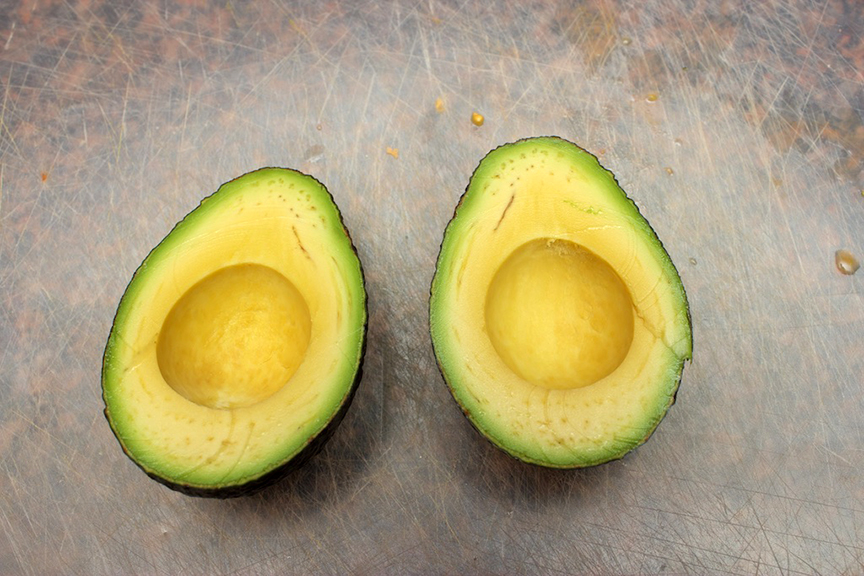 Cut your avocado in half and remove the pit.
Scoop out the flesh into a small bowl.
Add your lime juice to the avocado.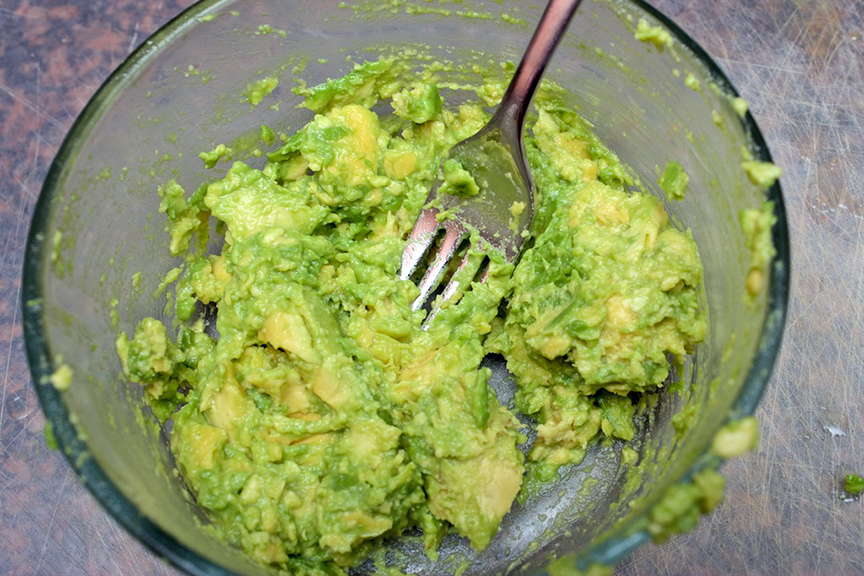 Mash avocado with a fork, incorporating the lime juice completely.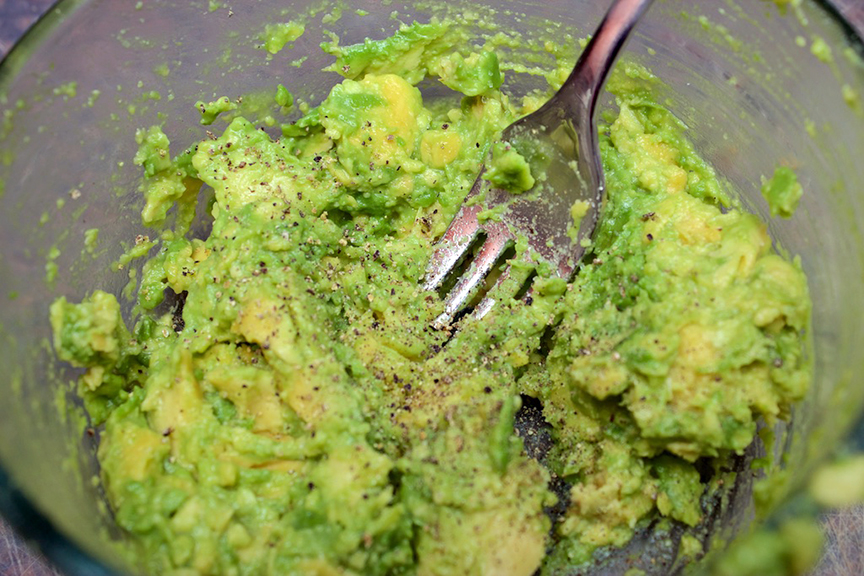 Season with sea salt and pepper to taste.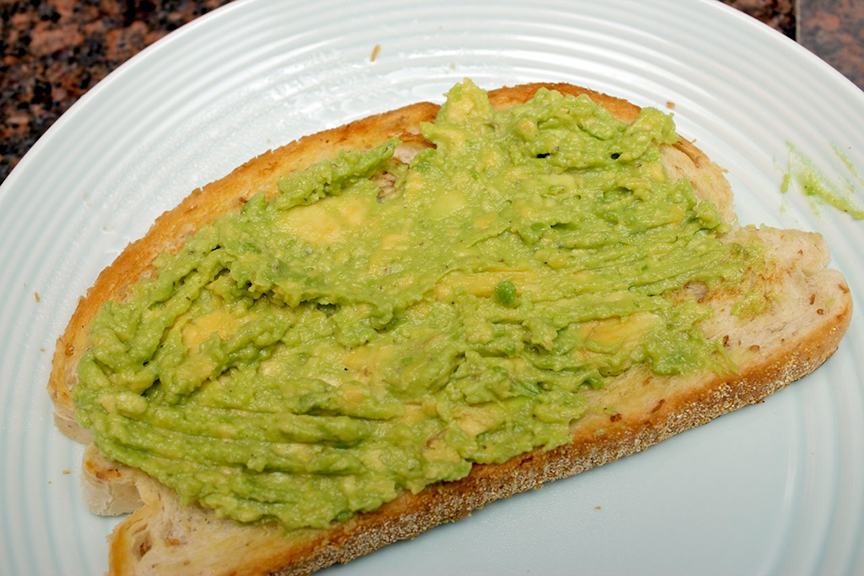 Spread your avocado onto both pieces of toast.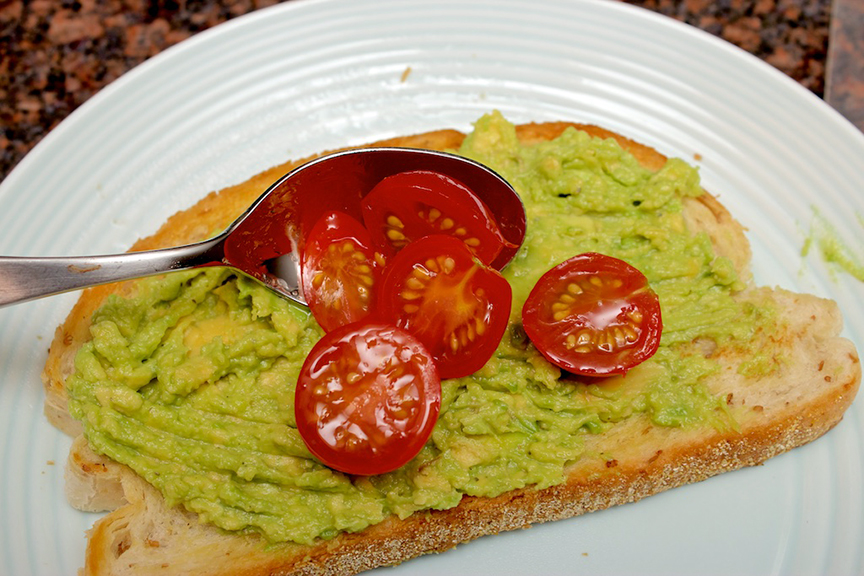 Next spoon on your tomatoes.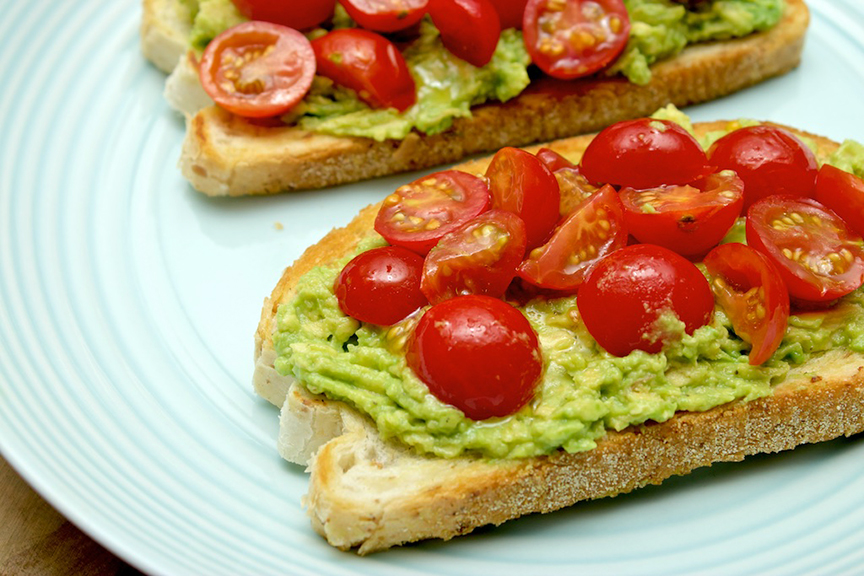 Serve up the deliciousness.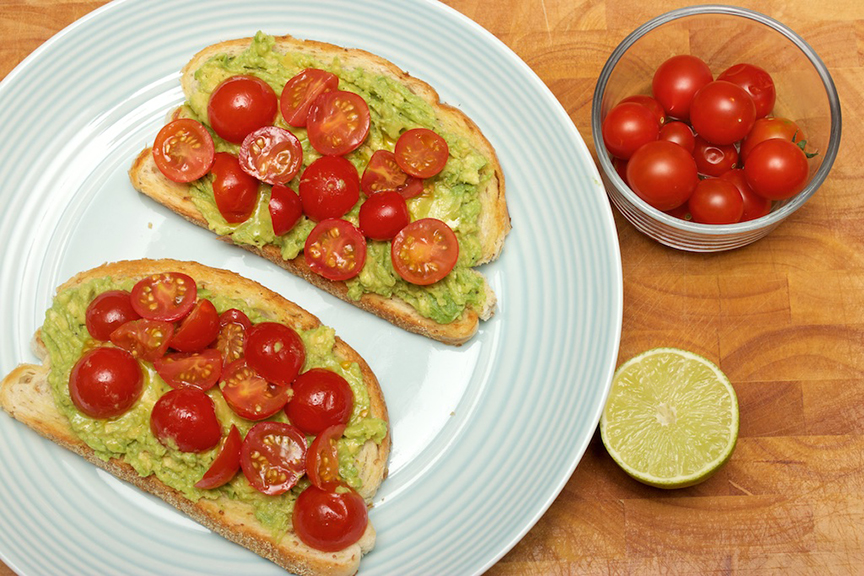 Such a fresh and fantastic way to start your day.
Enjoy!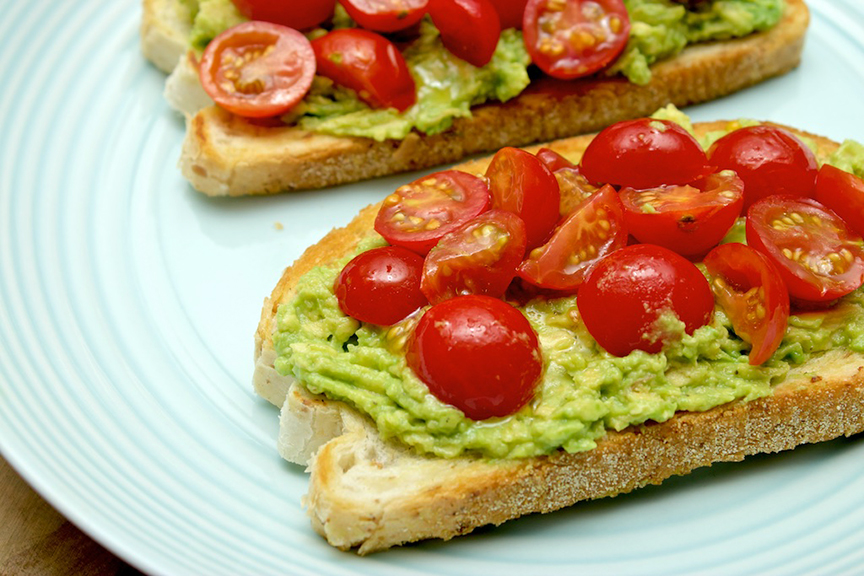 Breakfast Bruschetta
2015-08-16 16:44:02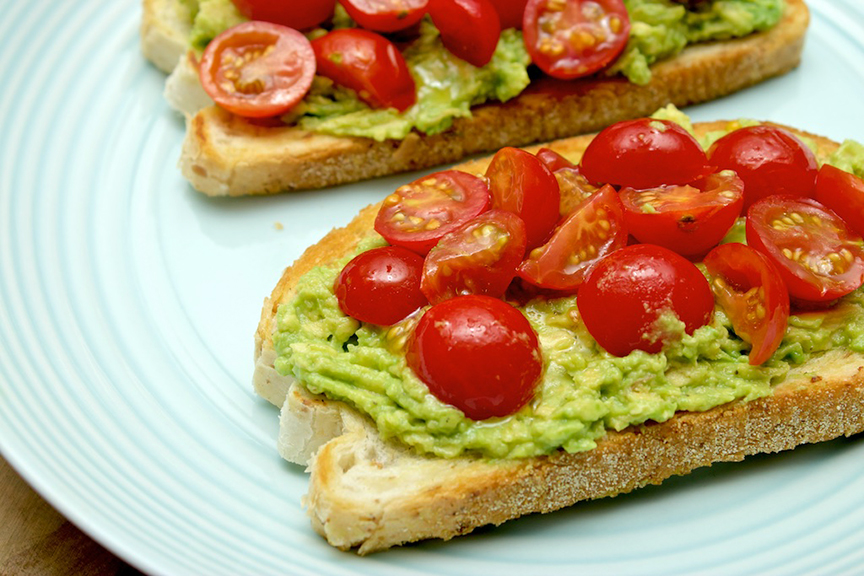 Serves 1
A delicious and healthy way to start your morning!
Ingredients
1 ripe tomato or 1 cup of cherry tomatoes, diced
2 tablespoons extra virgin olive oil
2 thick-cut slices of your favourite bread
1 ripe avocado
2 tsp freshly squeezed lime juice
Sea salt (to taste)
Fresh pepper (to taste)
Instructions
Brush both sides of bread with olive oil.
Add 1 tablespoon of olive oil to a medium skillet. Heat oil over medium heat.
Place bread into skillet and toast both sides until golden brown.
Place diced tomatoes into a small bowl. Drizzle with 1 tbsp of olive oil and set aside.
Half avocado lengthwise and remove the pit. Scoop the flesh into a small bowl.
Squeeze 2 tsp lime juice over the avocado and mash with a fork, mixing juice and avocado completely.
Season avocado with salt and pepper to taste.
Spread avocado onto toast.
Place chopped tomatoes over the avocado spread.
Season again with salt and pepper to taste.
Enjoy!
Adapted from Nigella Lawson
Claudia's Cookbook http://www.claudiascookbook.com/