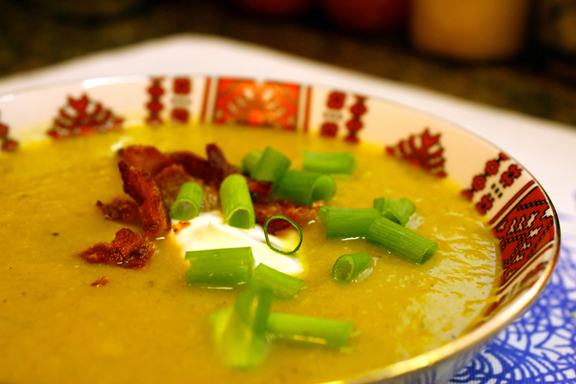 I love soup. Especially in autumn. When I was given fresh garden butternut squash and leeks this Thanksgiving weekend, I knew exactly what I wanted to do with them. I searched for inspiration on the perfect butternut squash soup. I combined my favourite elements from three recipes online and ended up creating this recipe. It's savoury with a little hint of sweet from the cinnamon and nutmeg. Perfect flavours of autumn.
You will need: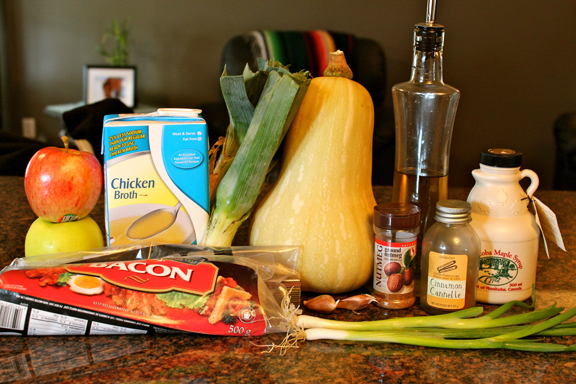 1-½ pound butternut squash, peeled, halved and seeded
2 cloves garlic
2 cups leeks (about 2 medium leeks), washed and sliced
4 tsp olive oil
1 whole gala apple and 1 whole golden delicious apple, peeled, cored and quartered
2 cups chicken broth
1 tsp maple syrup
1/4 tsp cinnamon
1/8 tsp nutmeg
salt and pepper to taste
2 green onions, diced for garnish
4 slices bacon, diced, for garnish
Sour cream, for garnish (optional)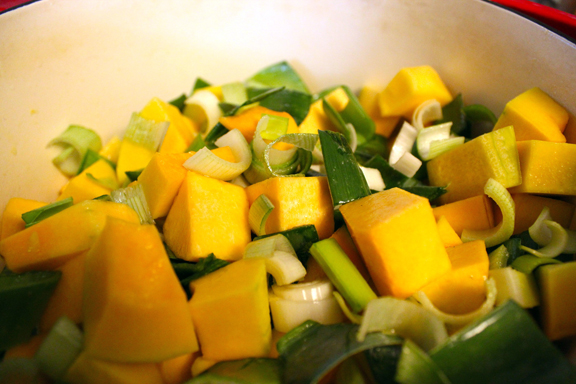 Peel and cut squash into large, 1-1/2 inch cubes.
Place cubes into a roasting pan.
Add leeks and garlic. Drizzle with olive oil and a pinch of salt. Toss to coat.
Roast at 425 degrees (F) for 30 minutes until squash is tender.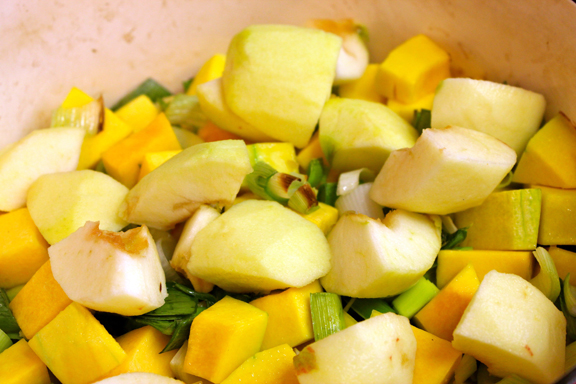 Half way through roasting, add apples to pan, toss everything together and place back in the oven to finish roasting.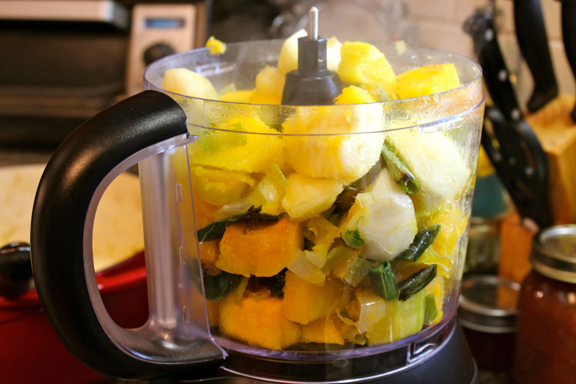 Add apple, squash, leeks and garlic to a food processor.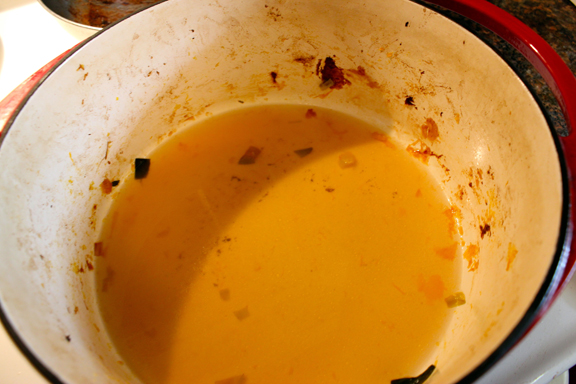 Heat your roasting pan over medium-high heat.
Add 1-cup chicken broth, and bring to a boil, scraping up browned bits from the roasted vegetables.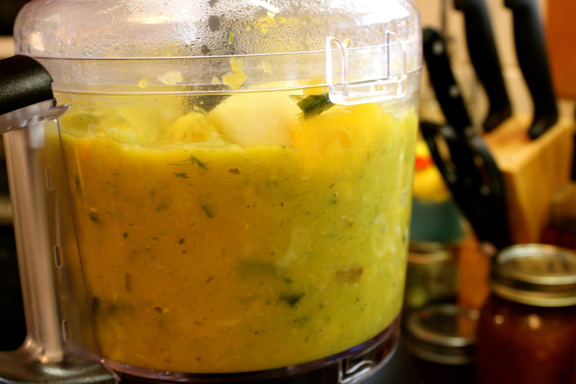 Add broth to food processor with the vegetables.
Blend everything together until smooth.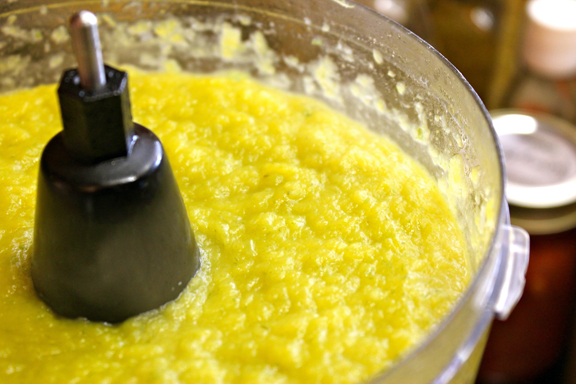 Looking good!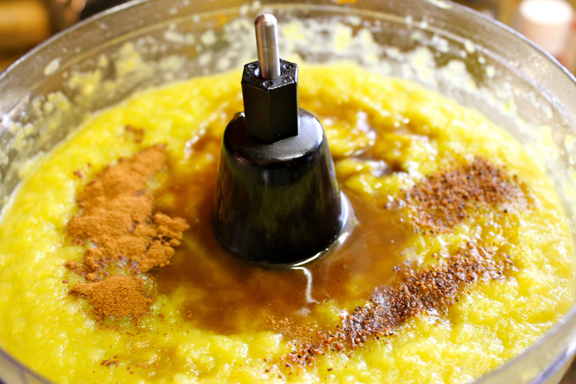 Add maple syrup, cinnamon, nutmeg and pulse to blend together.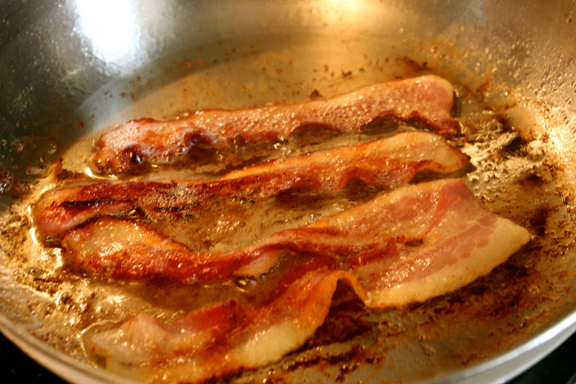 Cook bacon in a Dutch oven or heavy saucepan, over medium-high heat until crisp.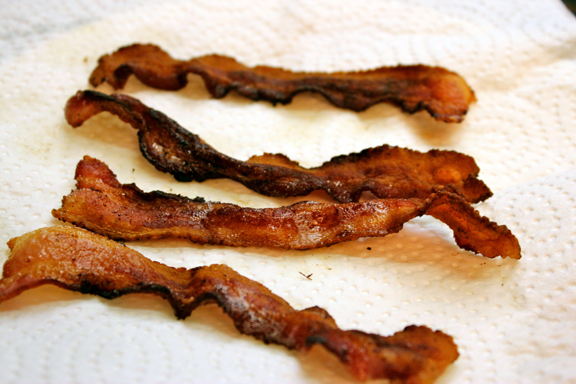 Transfer cooked bacon to a paper towel lined plate.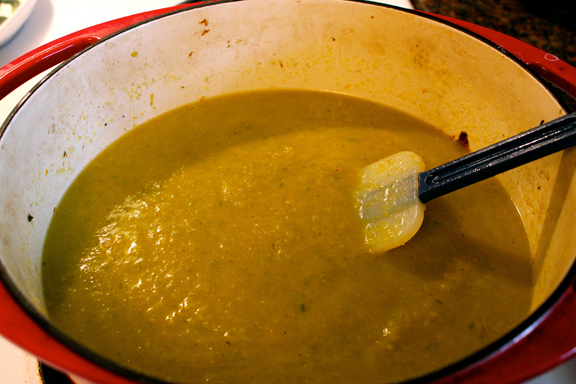 Remove all but 1 tablespoon of bacon fat from the Dutch oven.
Add vegetable puree, the rest of the chicken broth, 1-cup water, and a pinch each of salt and pepper.
Bring to boil then simmer for 5 minutes.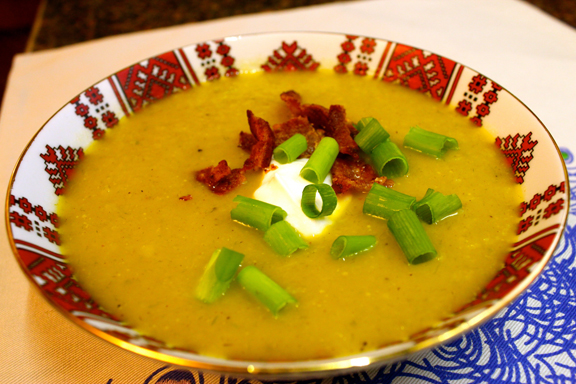 Serve sprinkled with crisp cooked bacon, green onion and a dollop of sour cream.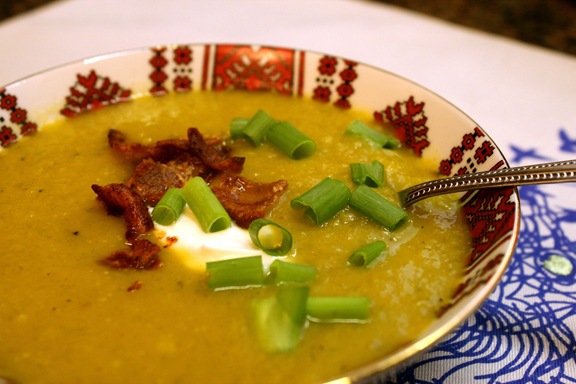 Delicious!
Happy Canadian Thanksgiving!